Public voting commences with launch of specially designed Facebook application
October 22, 2014 - MECOTY is set to reveal the top two car brands that have been nominated for each category of the first-ever Middle East Car of the Year (MECOTY) Award, which will be held from November 20 to November 22, 2014 at Meydan Beach Club, Jumeirah Beach Residence, Dubai. The awards are aimed at providing an unbiased an independent platform of information for new car buyers before they invest in their next new vehicle. Aside from the announcement of the top two competing car brands, MECOTY has also revealed the link to its specially designed Facebook Voting App, which will allow the public to vote for their favourite car and make it win the prestigious and first ever Consumer COTY Award. Voting, which started last October 18, 2014 and will run until November 10, 2014, is being actively promoted by all car manufacturers through their social media channels. To vote, you can visit the Facebook MECOTY page at www.facebook.com/mecoty/app_787545841283941. Visitors can also get more details on the awards by visiting the MECOTY website, www.mecoty.com.

According to Custom Events senior executives, the first edition of MECOTY has received an overwhelming response, both from the industry and from automotive enthusiasts from the region, prompting the competition to become more challenging and tougher as the Jury cast their final votes on 15th October. MECOTY will also include an exhilarating three-day cars display over the weekend from 20 – 22 November that will feature all the best nominated cars for visitors to see and experience at close range. Prominent brands to be placed on display include Audi, Bentley, BMW, Chevrolet, Cadillac, Ford, Hyundai, Infiniti, Jaguar, Lexus, Land Rover, KIA, Maserati, McLaren, MINI, Mercedes, Nissan, Opel, Rolls Royce and Toyota.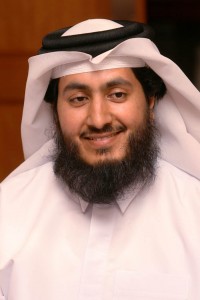 "It's all systems go for the first Middle East Car of the Year Award. The Jury voting has been completed on October 15, following a three month voting process and we now expect a very strong response from the public during their voting phase," said Saeed Al Marzouqi, Chairman of Custom Events, organizer of the MECOTY Award. "The gala awards will see attendance of high-profile executives from all international car manufacturer's regional offices, their respective distributors and specialised automotive media as well. Since the awards are an industry invite-only affair, we are giving an opportunity for five lucky winners to attend the glittering ceremony and gain an unforgettable experience, for a true car aficionado, it really can't better than this."
"Dubai Properties is very pleased to be sponsoring the Middle East Car of the Year Awards (MECOTY). The automotive industry plays a major role in the economy of a country, none more so than here in the UAE, and we look forward to seeing some of the leading automotive manufacturers receive recognition for their commitment to innovation and development in this sector," said Mohammed Al Habbai, Chief Officer for Urban Planning and Infrastructure at Dubai Properties Group, Platinum sponsor of the event.
"All roads will lead to Meydan Beach Club here in Jumeirah Beach Residence for the first ever Middle East Car of the Year Award—an event that is attended by the region's top automobile brands, motoring media and all those interested in anything automotive. We expect this inaugural event to set a benchmark in the move to recognize global excellence in cars—its development, design and use." concluded Nasser Taqi, Partner at Custom Events.
The three-day event will commence with a black-tie gala dinner where winners of the awards will be announced, with the three day weekend cars display open for public at the host venue.
Website: www.communigateme.com
Categories