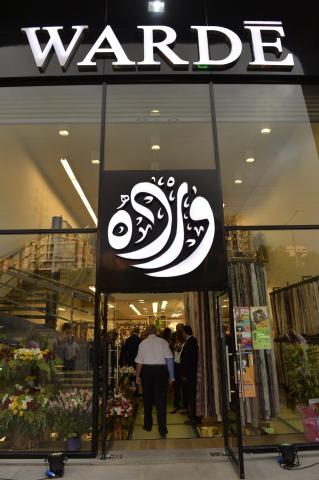 Beirut – 12th June 2014 – Warde, the leading drapery and textiles company in Lebanon, announced the opening of its latest branch in Ghazir at an event held on site where a number of the press and Warde customers were present to celebrate this latest initiative.
Guests were treated to an artistic installation of a sailing boat at the entrance of the new showroom reflecting Warde's unique artistic spirit.
"We decided to move to the Kesserwan area very rapidly based on the needs of our customers from the Northern areas who pointed out the heavy traffic and the distance that they had to make. So we listened to their requests and here we are today," explained Andre Warde, CEO of Warde Drapery and Textiles. "I am very confident and optimistic today about this showroom and forecast great success."
The new branch is situated on the Ghazir highway area and immediately after the roundabout, targeting a major geographical area, especially for those living in Jounieh and the northern regions.
The showroom consists of 3 floors whereby each floor offers a variety of choices to suit every taste and requirement, with state of the art lighting, easy access to all floors and a wide parking area to accommodate the number of customers visiting daily.
"As well as putting great emphasis on the internal structure of our various stores, we pride ourselves on our personalized and professional customer care service," added Warde. "Our adeptness in sampling fabrics and fulfilling deadlines has contributed to making it the supplier for many important projects in Lebanon and the Middle East."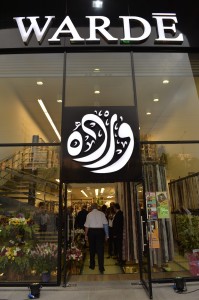 Warde sees this opening as a great opportunity to expand and reassure its presence in various geographical areas of Kesserwan, Jbeil, Batroun, and Koura.
Besides providing its customers with the finest in drapery and furniture fabrics, Warde also offers a wide selection of trimmings, fringes, cords, tiebacks, and tassels designed with the minutest attention to detail and made to match fabrics.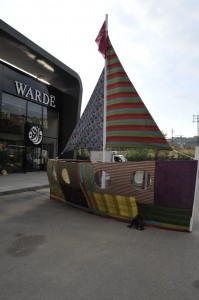 The wallpaper selection at Warde is a fast-growing component of their product range.
"Our wallpaper collection include all types, textures, and styles, ranging from plain, modern, contemporary and classical to matt or glossy,"explained Warde. "Wall covering is enjoying a good trend and innovation, and we are proud to be offering such a wide choice to the market".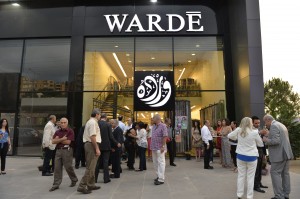 Warde are suppliers to many major hotels and restaurants, private residences and offices around the country. Its name has become synonymous with excellence in the world of fine textiles and enterprise management.
Warde has ten branches in Lebanon and is present in 8 other countries in the region namely, Syria, Jordan, UAE, KSA, Kuwait, Qatar, Oman, Iran, Iraq, and Egypt.   
Notes to the editor:
In 1880's, Khalil Warde established a business of furnishing fabrics in Damascus. In 1924, Khalil Warde inaugurated his second outlet in Allenby Street in Beirut's Central District, when the family decided to move to Beirut.
Warde prospered there and became, with remarkable speed, a reference name associated with delicately woven fabrics and exclusively refined products. The Warde family was quick to adjust to this new trend, setting up a third outlet in Hamra Street in 1970, thanks to the concerted efforts of brothers Joe, Gabriel and Pierre.
The spread and success of Warde went on unrivalled during 1990's and through to the present day. A direct consequence of Warde's growing clientele was the expansion of the Hazmieh outlet at the onset of 1990's, followed by a resizing of the showrooms in the Hamra and Zahle outlets. These were doubled in order to make way for new products and services.
In 2004, a new dimension was added to Warde's forward momentum; as the company went on to open a new outlet on the site of its initial location, Beirut Central District.
Warde also has branches in Zalka, Tripoli, Tyre and Sidon, Achrafieh in addition to its newly-opened Ghazir branch.
Categories