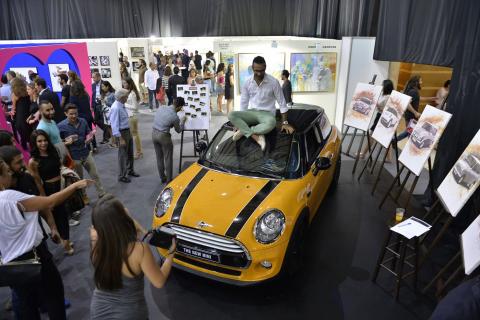 26 September 2014 -  MINI flexed its creative muscles at the fifth edition of the Beirut Art Fair which took place from 18th – 21st September at the capitals renowned International Exhibition & Leisure (BIEL) Center thanks to the creative appearance of the all-new MINI Hatch launched earlier this year.
Bearing all the hallmarks of MINI's fun, cheeky, undeniably big personality, this year's Fair was a platform for individuals to make bold statements and provided an opportunity for MINI to further promote its support of urban projects and events that champion creativity across music, film and art platforms.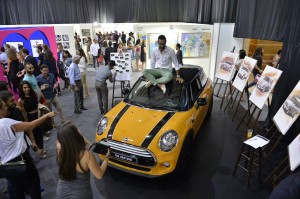 Nagy Heneine, General Manager for Commercial Affairs at Bassoul-Heneine sal, BMW Group's official importer said: "MINI is a trendsetter in its own right - always setting itself apart through its unique interpretation of style and design. Therefore, the Beirut Art Fair 2014 was the perfect platform for us to show MINI's creative and cheeky personality by engaging visitors to the Fair in a unique and fun way."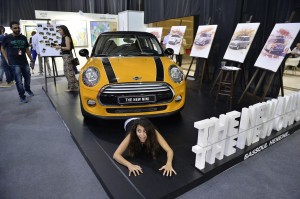 During the event, hundreds of visitors where welcomed to the MINI stand to witness photos of the brand during its 55 year history. Visitors could also have their photos taken with the new MINI Hatch which were then printed as Polaroid's and displayed for all to see. Art fanatics were also encouraged to get creative by being asked what the word "original" meant to them and expressing it in their own words for the chance to win fantastic MINI merchandise as prizes.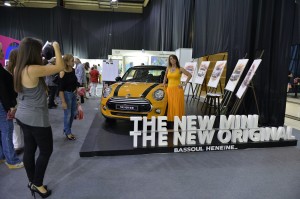 "Boasting enhanced design features, new generation engines, improved driving comfort and a vast range of new quality materials and colours the all-new MINI Hatch stole the limelight at this year's Art Fair," added Heneine.
Beirut Art Fair is one of the leading creative platforms for the promotion of contemporary art and design from the Middle East, North Africa and South Asia. This year 47 galleries from 14 countries were in attendance from international artists to local painters and galleries.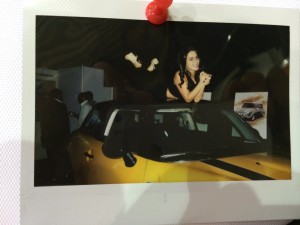 Note to Editors:
Bassoul-Heneine sal
Bassoul-Heneine sal is the exclusive importer of the BMW Group in Lebanon, and the oldest BMW importer in the world. Throughout its illustrious history, dating back to 1951 with the establishment of Bassoul-Heneine & Co., the company has built a wealth of expertise, knowledge and trust among its loyal customers desiring BMW and MINI automobiles.
Categories