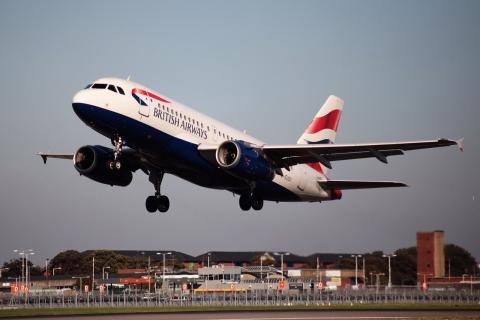 Lebanon, August 26, 2014: Anyone searching for the best airline deals from Lebanon to London, Europe or North America will now be able to hold their British Airways flight for up to 72 hours for as little as GBP 5 or approximately USD 8* through ba.com.
This will give customers the time to make sure they're happy with their flight choices before paying for them. If within 72 hours customers want to pay for their flights, the hold deposit is refunded and the ticket can be bought.
Holding reservations per person on short-haul flights from London Heathrow costs just GBP 5 
(USD 8)* while those wanting to secure seats on long-haul flights would pay GBP 10 or approximately USD 17 per person*. 
Drew Crawley, British Airways' chief commercial officer, said: "There's nothing more frustrating than seeing a great flight price but not being able to book it straight away, either because you may need to get the time off work or check it's ok with family or friends – then coming back and finding there are no seats left or the price has changed. 
"Now customers can see the price, hold their seats and be sure that's all they'll pay, up to three days later. Feedback from customers means we are confident that this reassurance will prove very popular and give them the time to book the flights they want and give certainty they have a great deal." 
Only one person's name is needed to hold the flights. The names of everyone travelling can be added within 72 hours of the booking being held. Seats can be held up to 21 days before departure.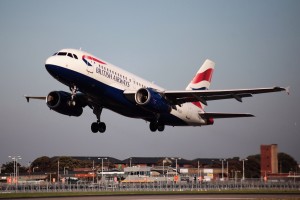 The new hold option is the result of a joint project between British Airways and Iberia, both owned by IAG. It applies to reservations for all flights operated by British Airways, including code-sharing flights, Iberia, Iberia Express, and Air Nostrum, including any combinations of flights of British Airways and Iberia, as long as they are on the same ticket.
This is latest in a series of initiatives by British Airways to make flying even easier and more convenient. 
And with new routes starting from Gatwick to Fuerteventura, Grenoble, Friedrichshafen, Cagliari, Rhodes, Crete, Bodrum and Dalaman it's easier than ever to fly when and where customers want with British Airways. 
The airline offers 10 weekly flights from Lebanon to London Heathrow, meaning that passengers travelling from Lebanon have a choice of departure times, with convenient connections to onward destinations for those looking to travel further than London.
Notes to editors:
*The hold fees for the UK and Europe are £5 and €5 respectively for short-haul flights and £10, $10 (for those booked in the US) and €10 for long-haul flights. For all other currencies, the hold fee is converted from the pound sterling figure. 
*Prices from GBP to USD may fluctuate due to conversion rates 
Only British Airways, Iberia and their codeshare flights can be reserved using the new booking fee, which does not include British Airways subsidiaries, such as British Airways Cityflyer, or codeshares with any other airlines. 
Flights from the following destinations can't be held with a reservation fee because of complex fluctuating tax calculations: 
British Airways:
Caribbean - Antigua, Barbados, Punta Cana, St Kitts, St Lucia, Trinidad and Tobago
Rest of the world – Buenos Aires, Cairo, Monrovia, Bangalore, Chennai, Delhi, Hyderabad, Mumbai, Lagos, Freetown and Abuja
Flights to and from the following countries cannot be held at present but will be added in due course: Denmark, Norway, Sweden
Iberia:
Bogota, San Jose, Guayaquil, Quito, San Salvador, Guatemala City, Panama City, Lima, Montevideo, Caracas and Malabo
About British Airways:
British Airways flies to 179 destinations, 9 destinations in the UK, 84 in Europe and 86 in the rest of the world.
The airline is one of the world's largest international airlines carrying approximately 40 million passengers around the world every year.
The airline offers a choice of four cabins on the majority of its long-haul services.
The airline is investing in new aircraft, new cabins, new technology and new routes.
British Airways operates the majority of flights from Terminal 5, its home at London Heathrow. This terminal is capable of handling 30 million customers a year and is the size of 50 football pitches.
British Airways is half way through a more than £5bn investment in new aircraft, smarter cabins, elegant lounges and new technologies to make life more comfortable in the air and on the ground.
British Airway's home Terminal 5 has been recognised as the world's best terminal for the third consecutive year in the Skytrax awards.

 
For media enquiries, please contact the British Airways press office:
innov'Action
Email: toufic.e@actionprgroup.com

Categories