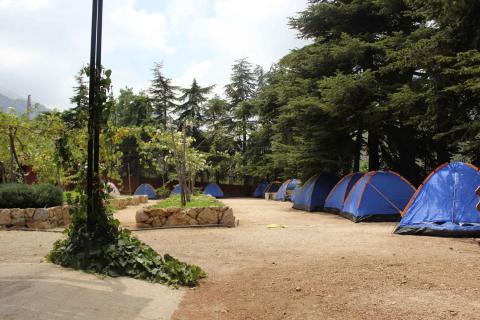 Egyptian team working with the Bedouin fishing communities to conserve coral reefs benefits from a $6,000 Special Categories grant
Green biotechnology for adaption to climate change in Tunisia is honoured with the Best in Research accolade, also worthy of $6,000 grant, aiming to improve the plant salt tolerance using microorganisms
Since it first began in the Middle East and recently expanded to cover North Africa, Ford Motor Company's Conservation and Environmental Grants have supported over 200 projects with $1.64 million granted to date
Ford Motor Company today announced the latest recipients of its Conservation and Environmental Grants, with $120,000 being made available to the successful entries. Accepted from Algeria, Bahrain, Egypt, Iraq, Jordan, Kuwait, Lebanon, Morocco, Oman, Qatar, Saudi Arabia, Tunisia, United Arab Emirates and Yemen, the touted projects focused on three main areas: Environmental Education, Protection of the Natural Environment and Conservation Engineering. Environmental Education Taking home the top prize in Environmental Education, and a $15,000 purse to implement her project, is Lina Nayel Al Tarawneh's "Green Mangroves" in Qatar. The proposed outcome of the grant will see hands-on learning occur through free weekly kayak trips to Purple Island, where expeditions catering to school children and individuals, will help raise awareness, and inevitably save the mangroves in the Alkhor region. Groupe d'ornithologie du Maroc (Gomac), came second securing $12,000 in funding for the preservation of the last significant coastal natural wetland area between the Mohammedia and El Jadida regions in Morocco. The aim of Gomac is to increase local awareness on the importance of the Dar Bouazza Wetlands, which is currently endangered by human activity. Completing the top three for Environmental Education is an entry from Egypt social development NGO Torathiyat, focused on air and water pollution around rural Giza. The programme – promoting eco-friendly products, correct disposal of bio-waste, and an overall attempt at improving the quality of life for local communities through small-scale interventions – will benefit from the grants scheme to the tune of $9,000. Natural Environment Agricultural engineer Ait Hamou Abderrahmane sought to save the traditional beehives of Morocco, by developing and managing them in accordance with organic production methods. Having been drawn to the alarming environmental phenomenon of declining bee numbers, the $15,000 grant offered to Abderrahmane's cause will help in converting the country's apiaries from traditional, seemingly random, production to an innovative organic model, which can potentially increase bee numbers in the region.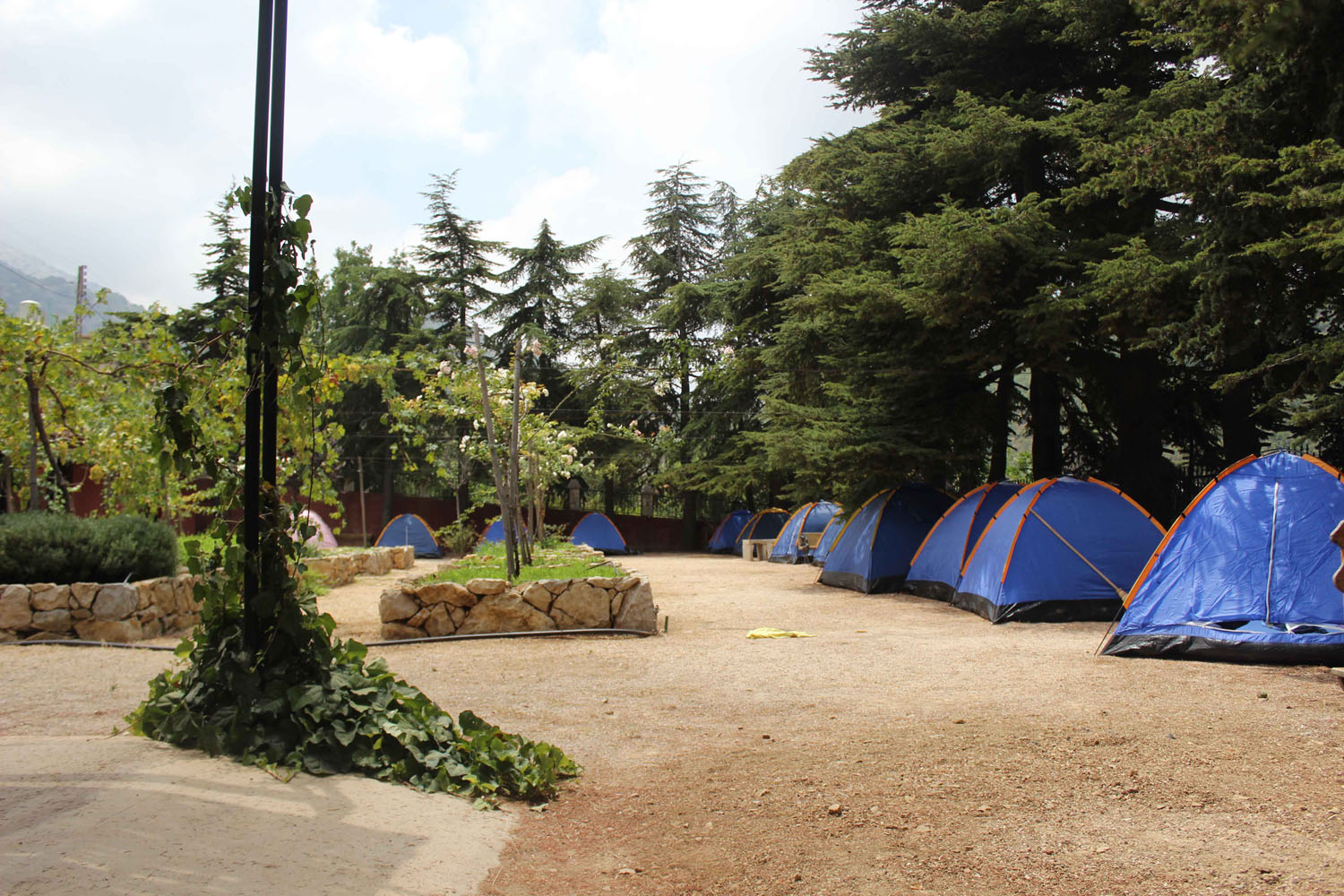 Arc en ciel scooped second place, and with it $12,000 in funding. The Lebanese Conservation Volunteers (LCV) project, is looking at climate change and how the increasing threat of urbanisation is wreaking havoc on Lebanon's biodiversity. In order to fight those threats, Arc en ciel, a former recipient of various Ford Grants, is forming a team of conservation volunteers to keep Lebanon's forests safe. The team will receive intensive theoretical and practical training on conservation. Tunisia supplied the $9,000-worthy pitch in the Natural Environment segment, where Sarra Arbaoui aims to improve plant salt tolerance using microorganisms – a green biotechnology for adaption to climate changes. In Arbaoui's project, the focus will be on the adaption of plant species to salt stress.
Conservation Engineering Lebanon provided the top idea for Conservation Engineering, through the American University of Beirut's Nature Conservation Centre's initiative. The Local Conservation and Development with Open and Collaborative Science (LCDOCS) conducts consensus building workshops and provide the scientific resources and training to assess and monitor the results from its Green Map database. With its $15,000 funding, LCDOCS will develop Green Maps, which will be comprised of sites of natural significance and degraded environmental resources in 70 communities across the country.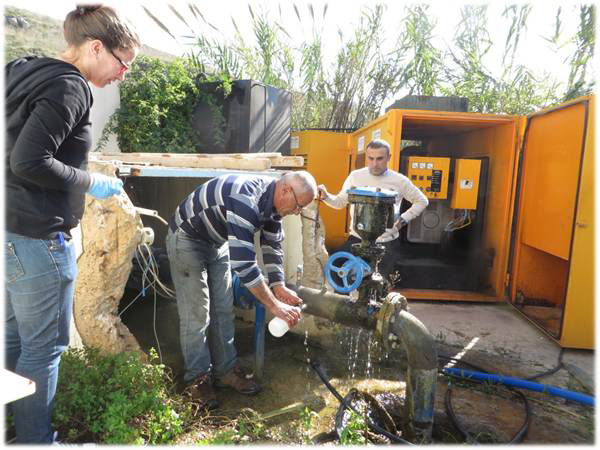 In Kuwait, headed by Dr. Saleh Al-Muzaini and Ahmad Al-Kofahi, Kuwait Water Association (KWA) will receive $12,000 for its second-placed entry, titled Periodic Statistical Study in Educational Facilities for Measuring the Water Consumption in Kuwait. Kuwait has the highest water consumption level in the world, with a daily average of around 500 litres per capita. KWA will collect and analyse data obtained from schools and provide the government with its findings in the hope a better level of water conservation can be observed in the future. Rounding out the top three, and the final award of the main three categories, is Morocco's fight against plastic bags. A programme of education and awareness for the benefit of students, led by Aicha El Moutaouakkel and with the help of a $9,000 grant, the project hopes to eventually, once and for all, eliminate the use of plastic bags for the sake of the environment. Special Categories In the latest edition of the programme, there are two further winners, each of a $6,000 Ford Grant. Christopher Narinder Singh Poonian from the University of Nottingham in the United Kingdom put forward the idea of working with the Bedouin fishing communities of Egypt's South Sinai to conserve their coral reef fisheries using cultural and traditional knowledge. The project, which ties the old with the new, is a worthy recipient of the Best in Community Engagement grant. The Best in Research grant went to Sarra Arbaoui, who added the $6,000 Special Categories win to her third-place Natural Environment grant, giving her green biotechnology for adaption to climate change a full $15,000 in funding for the future. Salt tolerance in crops allows for more effective use of poor quality irrigation water and marginal soil, but also helps mitigate yield loss. While her attention is currently on Tunisia, this could be something the whole world might one-day benefit from.
"Ford Motor Company is dedicated to preserving the environment for future generations and providing ingenious environmental solutions that contribute to a sustainable planet," said Jacques Brent, president Ford Middle East and Africa. "Initiatives such as Ford's Conservation and Environmental Grants programme evidence a commitment to encourage, support and reward the actions of individuals, groups and non-profit organisations in achieving the same goal."
In its 16 years of existence, Ford Grants has become one of the largest corporate initiatives of its kind in the region, created to empower individuals and non-profit groups that are donating their time and efforts to preserve the environmental well-being of their communities.
Since its inception, the Ford Motor Company Conservation and Environmental Grants programme has received support and recognition from various governmental and non-governmental environmental authorities from around the Middle East, including the World Wide Fund for Nature, the Emirates Wildlife Society, the Arab Forum for Environment and Development (AFED) and UNESCO Doha. Recipients are chosen by an independent panel of judges consisting of academics and leaders from regional environmental organisations. The judges are seasoned environmentalists or academicians from the region carefully selected based on geographical coverage, age and gender equality. They look for initiatives that demonstrate a well-defined sense of purpose, a commitment to maximising available resources, and a reputation for meeting objectives and delivering planned programmes and services.
Categories