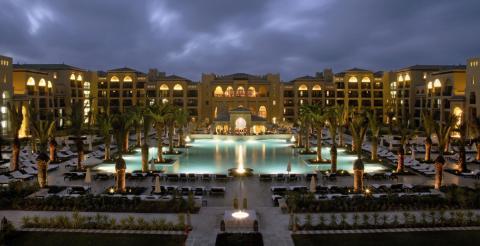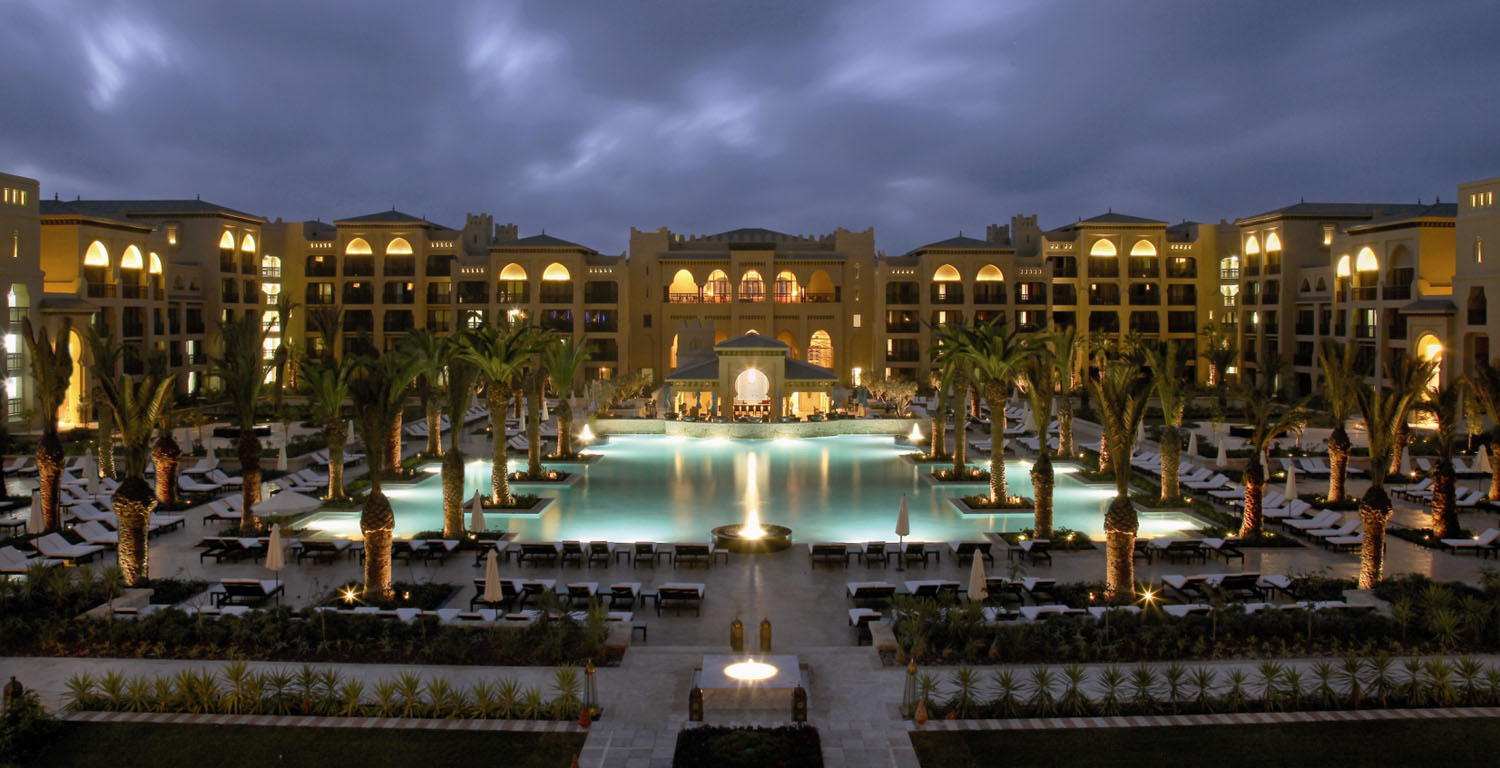 Summer is in full swing, and with the mercury rising, GCC tourists are flocking to Mazagan Beach & Golf Resort, a luxury resort in Morocco. Every year, more and more tourists come from all over the world, particularly GCC to visit the beautiful resort.
Gulf tourists form one of the largest segment of guests for the resort every summer. Mazagan Beach & Golf Resort is hosting several special events and activities during the summer months, in addition to spectacular deals and packages which has helped the resort witness a surge in number of guests right at the beginning of the summer holiday season. As a part of the summer deal, the resort is offering a spectacular half board offer which includes accommodation and breakfast for two adults and two children under 12 years starting at 2700 MAD. In addition, guests are offered dinner and soft drinks at buffet restaurants or credit at Morjana, Sel de Mer, Al Firma, and Georges restaurants. Valid from 1st July until 31st August, the summer promotion is specifically crafted keeping in mind the GCC tourists.
"Summer is a busy period for us. There has been a significant increase in summer holiday bookings this year from GCC guests and we are receiving new reservation requests every day. We anticipate the positive momentum to continue all through the summer months," said Khadija El Idrissi, Director of Communication and Public Relations at Mazagan Beach and Golf Resort.
The hotel sector in Africa is thriving, recording a steady improvement in demand and performance. South Africa's major cities are together home to 30 percent of the continent's branded hotels. This is followed by chain hotels and resorts in major cities in Morocco, where the demand is driven by both business travellers and vacationers.
"Morocco is an interesting place, and not very far from home. In addition, Mazagan Beach & Golf Resort has incredible deals and offer several other facilities, which make it a perfect destination for our entire family," said a guest from Saudi Arabia staying at the resort.
While traffic from GCC markets will continue to drive the biggest volumes, Gulf tourists also contribute to the occupancy rates at the resort.
"Hosting guests from GCC and all over the world has positive influences for the country, and we are delighted that guests are choosing Mazagan Beach and Golf Resort as an ideal holiday destination for their families. Our facilities and services have been a major factor contributing to the rise in number of guests, and we aim to continue this positive momentum by enhancing our services year on year," concluded Khadija El Idrissi.
Mazagan Beach & Golf Resort is regarded as one of the most luxurious preferred destinations for tourists who are looking for an Arabian environment. The resort is continuously responding to the rising influx of global visitors by offering customised packages for several occasions.
Located 90 km south of Casablanca in El Jadida, Mazagan Beach & Golf Resort is a coastal destination resort overlooking the Atlantic Ocean. Set around a magnificent internal courtyard, the resort boast unspoilt views of the ocean, lagoons, golf course, landscaped gardens and a stunning swimming pool in the centre.
Categories