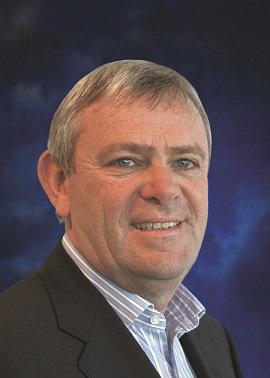 Epicor Recognizes Partners in Europe, the Middle East, Africa and Asia Pacific for Continued Commitment and Performance at Annual Partner Conference
Epicor Software Corporation, a global leader in
business software solutions
for manufacturing, distribution, retail and services organizations, today announced the winners of its 2015 Channel Partner Awards for EMEA and Asia Pacific. Hosted annually, the Epicor Channel Partner Awards honor partners for their continued success and achievements in supporting Epicor solutions across the globe. All recipients were selected by Epicor based on exceptional performance in market growth, customer satisfaction, total sales and overall commitment to Epicor solutions. Partners were recognized for areas including transaction size and revenues generated. In addition, the Epicor Inspired Innovation Awards were given to a number of partners for their continued commitment and success in supporting Epicor growth and success across the globe. Epicor has previously announced top honoree, Perth-based Precise Business Solutions as Global Partner of the Year who achieved this accolade for the second consecutive time. A full list of awards and winners can be found below: The Largest Transaction in Asia Award went to:
Infini Technology Co Ltd (Shanghai, China)
Top Revenue Awards were presented to:
New Era Solutions Ltd (Gauteng, South Africa) for EMEA
Precise Business Solutions (Perth, Australia) for ANZ
Think Technology Group Ltd (Kowloon, Hong Kong) for ASIA
Epicor Inspired Innovation Awards went to:
IS Informatics Solutions AG (Schafischeim, Switzerland) for its breakthrough deals in warehousing and distribution in central Europe
Knowledge Web Consultancy FZE (Dubai, UAE) for its commitment to building an Epicor practice and delivering high levels of customer satisfaction, resulting in expansion into India and Saudi Arabia
Finsoft Consulting Sdn Bhd (Selangor, Malaysia)for continuous success in generating a high number of new customer wins
Delta 5 Group Sdn Bhd (Sabah, Malaysia) for demonstrating success as the most promising new Epicor partner
"It's important to us that we celebrate the success of our partners and growing momentum in the channel across EMEA and Asia Pacific. Our partner base continues to go from strength to strength. The number of partners is growing as we continue to onboard new partners that can align with and complement our existing offering and geographical reach," said Keith Deane, executive vice president and general manager for Epicor International. "The Epicor Channel Partner Awards provide a platform to show our support and gratitude to all our partners for their ongoing support and dedication. We take pride in supporting an inspired network that can provide both industry and product expertise and we are extremely proud of all our talented partners for their excellent performance levels."
The awards took place as part of the annual Epicor Momentum Partner Conference, a three day event that brings together channel partners for Epicor ERP and Epicor iScala solutions. The event is designed to provide a mix of education and networking, providing partners with the opportunity to maximize their investment in their Epicor partnership. This year's conference took place at the Four Seasons Hotel in Bangkok, Thailand.
Categories