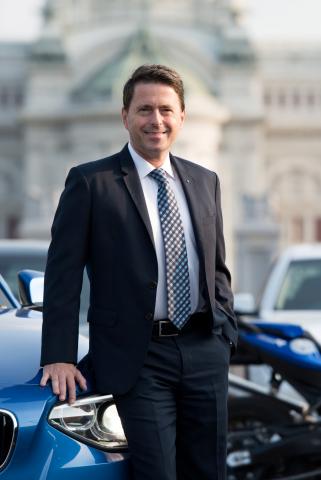 3 December 2014 - Alexander Eftimov to assume new position for BMW Group in Munich headquarters
BMW Group has announced that Ralf Bissinger will succeed Alexander Eftimov as Sales and Marketing Director for BMW Group in the Middle East. The change will be effective as of January 2015 with Eftimov taking on a leadership role as departmental head within International Corporate, Direct and Special Sales.
Bissinger brings considerable expertise to the Middle East with more than 25 years' experience within BMW Group. Since 2010, he has been Sales and Marketing Director for BMW Group Thailand and was previously Sales and Marketing Director for BMW Group India. Prior to that, he held a number of senior marketing positions including Marketing General Manager for BMW Asia, Singapore and Importer Region, Marketing General Manager for BMW Group M in Munich, Germany, and Regional Sales Manager for the America Region for BMW M, also in Munich. He was also Product and Market Planning Manager for BMW Australia.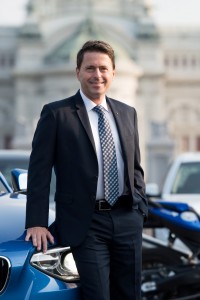 Commenting on Bissinger's appointment, Johannes Seibert, Managing Director for BMW Group Middle East, said: "Ralf is an experienced executive with a broad international background, extensive knowledge of the BMW Group brands, and marketing expertise – he will play a crucial part in achieving our goal to strengthen our number 1 position in the Middle East premium automotive segment even further in 2015 and beyond. I look forward to welcoming Ralf as a member of our management team."
During Alexander Eftimov's tenure in the Middle East, the company witnessed double digit sales growth in the region. 2013 was its best-ever annual sales results, with 24,596 cars sold to customers, a 15% increase over 2012 figures. It was also the third consecutive record-breaking year, which reaffirms the company's position as the most successful premium automotive manufacturer and leader in its premium segment, globally and in the Middle East.
BMW Group Middle East has continued the trend into 2014 with January – October sales across the region achieving an impressive 21% sales increase.
Seibert also took the opportunity to thank Eftimov for his contribution to the success of the regional operation: "I would like to congratulate Alexander on his exciting new role, and thank him for his outstanding contribution to our business here in the Middle East. We wish him continued success in his new position."
Note to Editors:
Bassoul-Heneine sal:
Bassoul-Heneine sal is the exclusive importer of the BMW Group in Lebanon, and the oldest BMW importer in the world. Throughout its illustrious history, dating back to 1951 with the establishment of Bassoul-Heneine & Co., the company has built a wealth of expertise, knowledge and trust among its loyal customers desiring BMW and MINI automobiles.
For questions please contact:
Bassoul-Heneine sal
Email:
nkhalife@bashen.com
Categories