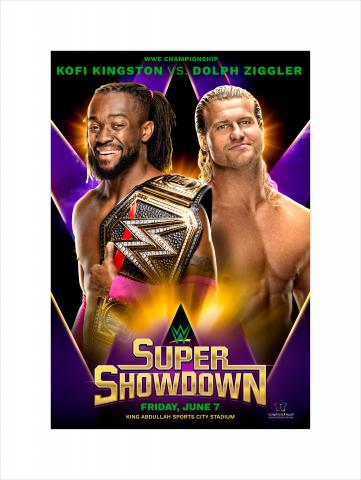 When WWE Super ShowDown returns to Jeddah, Dolph Ziggler aims to undo the legacy of Kofi Kingston in what is sure to be an explosive WWE Championship showdown.
The two-time World Champion made an unexpected return to the May 21 edition of SmackDown LIVE. Though Ziggler acknowledged that his initial plan was to leave the WWE Universe in his rearview, the recent notoriety that Kingston received for his Cinderella story and subsequent WrestleMania title victory over Daniel Bryan left The Showoff completely outraged.
Feeling that he had never received the recognition he deserved for his many accomplishments, Dolph vowed to right a wrong and put an end to the "sham" that is Kofi Kingston by becoming WWE Champion at Super ShowDown.
The Saudi General Sports Authority will host WWE Super ShowDown when it comes to the WWE Universe from the King Abdullah Sports City Stadium in Jeddah. Tune in to WWE Super ShowDown, streaming live on the award-winning WWE Network at 2 p.m. ET/11 a.m. PT. Regional broadcast information forthcoming.
Categories