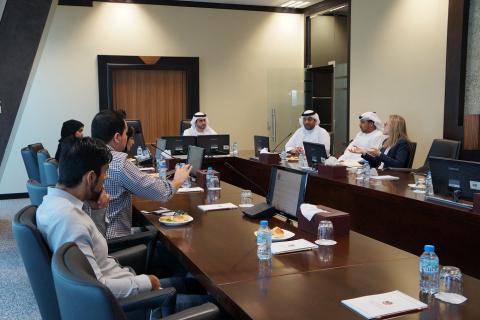 Delegates to include economic and trade representatives headed by Ministry of Economy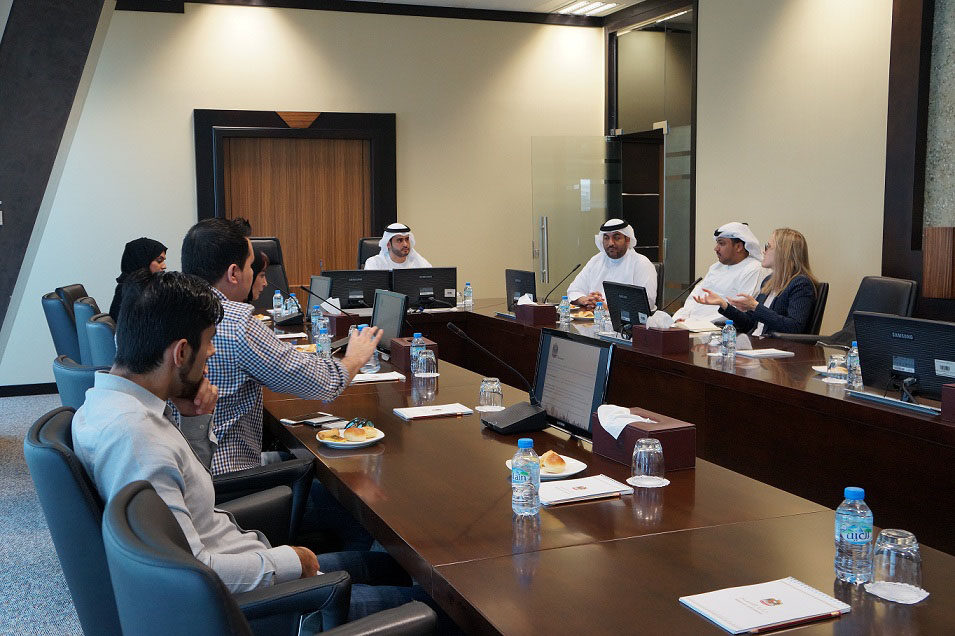 Delegates from the UAE led by H.E. Abdullah Al Saleh, the Ministry of Economy's Undersecretary for Foreign Trade and Industry, and including economic and trade figures will be participating in SLUSH 2016 which will be held in Helsinki, Finland from November 30 to December 1, 2016. SLUSH is a leading international event dedicated to innovation, advanced technology and entrepreneurship, with its latest edition to host more than 15,000 participants representing more than 100 countries – including 2,000 practicing and budding entrepreneurs and 800 investors from various funding institutions.
The Ministry's participation in SLUSH 2016 forms part of its efforts to support entrepreneurs and innovators as well as provide opportunities for promoting trade and investment partnerships between the businessmen and investors of the UAE and Finland. The UAE delegation will comprise several senior federal and local officials, entrepreneurs, owners of small- and medium-sized enterprises, and innovators. Included in the group's agenda are the holding of the UAE-Finland Business Forum and several bilateral meetings with senior officials of the Finnish Government.
H.E. Al Saleh said that the UAE is eager to learn about outstanding international expertise in the areas of innovation and new technologies. He noted that the Republic of Finland is a prominent leader in these areas and is noted for the global prominence of SLUSH which gathers experts and decision makers from around the world involved in innovation and entrepreneurship with specializations in advanced industrial technology and international scientific research.
The Undersecretary noted that although foreign trade between the UAE and Finland has been developing remarkably, the current level is still below the capabilities and potentials of the two parties. He noted that their non-oil trade stood at USD 440 million in 2015 and amounted to USD 322 billion during the first half of the current year alone, reflecting sound growth which is expected to continue as both countries work on strengthening cooperation, specifically in innovation and research.
For his part, Mohammed Nasser Al Zaabi, Director of the Ministry's Trade Promotion and Investment Department, said that his organization's desire to join SLUSH with an economic and trade delegation comprising many entrepreneurs is part of its objective of providing opportunities for gaining access to the best global and international practices in innovation as well as showcasing investment opportunities available in the UAE.
Mohammed Al Yousfi, National Programme Director for SMEs, said: "The UAE delegation's visit to Finland will enrich national expertise in the areas of innovation, entrepreneurship and small and medium enterprises through exposure to knowledge and new technologies that can be incorporated into broader efforts by the Ministry of Economy to support and promote these areas and develop priority sectors within the national economy."
The delegates to SLUSH 2016 include Dr. Abdulrahman Mohammed Ali Al Shayeb Al Naqbi, Director General of the Ras Al Khaimah Department of Economic Development; Mohammed Nasser Al Zaabi; Mohammed Al Yousfi; representatives from the Ajman Free Zone, Mubadala Development Company, Mubadala Renewable Energy Solutions, and Total Marine Services; and several entrepreneurs representing various economic activities, service sectors and businesses.
The Ministry of Economy has held a preparatory meeting to discuss the program of the visit, ways to benefit from the exhibition's activities, and how to maximize opportunities for knowledge transfer as well as gain access to the latest global innovative practices in the development of vital economic sectors. Attendees also touched on potentials for forming relationships and investment partnerships with Finland's business community and promoting direct economic ties between the countries' respective private sectors. The meeting was chaired by Mohammed Nasser Al Zaabi, and attended by Victoria Ivanova, Senior Advisor, Invest in Finland, along with representatives of the parties participating in the upcoming visit.
Categories