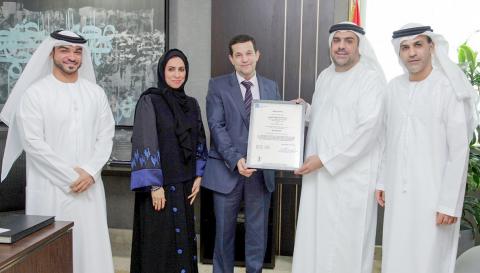 UK's Lloyd's Register Quality Assurance successfully accredits nine central departments
The UAE Ministry of Health and Prevention has successfully received ISO 9001:2015 certification for Quality Management Systems. The UK-based Lloyd's Register Quality Assurance (LRQA), the world's leading provider of independent assessment services, certified nine of the Ministry's new central departments following stringent assessment.
Dr. Mohamed Salim Al Olama, Undersecretary of the UAE Ministry of Health and Prevention, received the certificates from Basem Obaid, Regional General Manager of the LRQA. Present from the Ministry were Dr. Youssif Al Serkal, Assistant Undersecretary; and Dr. Ayesha Al Mutawa, Chief Innovation Officer and Director of the Strategy and Future Department.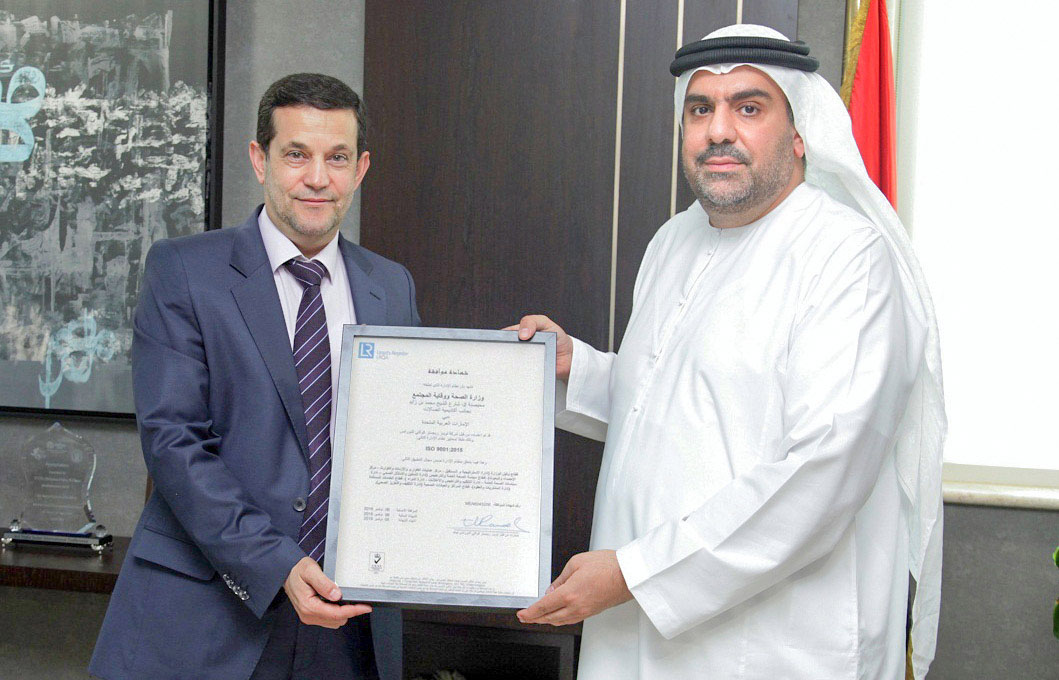 While praising the accomplishment, the Undersecretary stated that all the departments will receive international accreditation for quality management systems in the next phase. He underlined that the ISO certification for the Ministry adds to its series of achievements, positioning it among world-class government departments. Dr. Al Olama said that it also brings international recognition to the Ministry's performance and is a culmination of their efforts towards achieving excellence in implementing international best practices in line with the UAE National Agenda. He further said that the certification comes within the framework of the Ministry's strategic goal of providing high-quality, efficient and transparent administrative services. This will, in turn, support the strategic indicators of customer happiness for smart services as part of the Ministry's continuous efforts to develop polices and regulations according to international best practices and management concepts.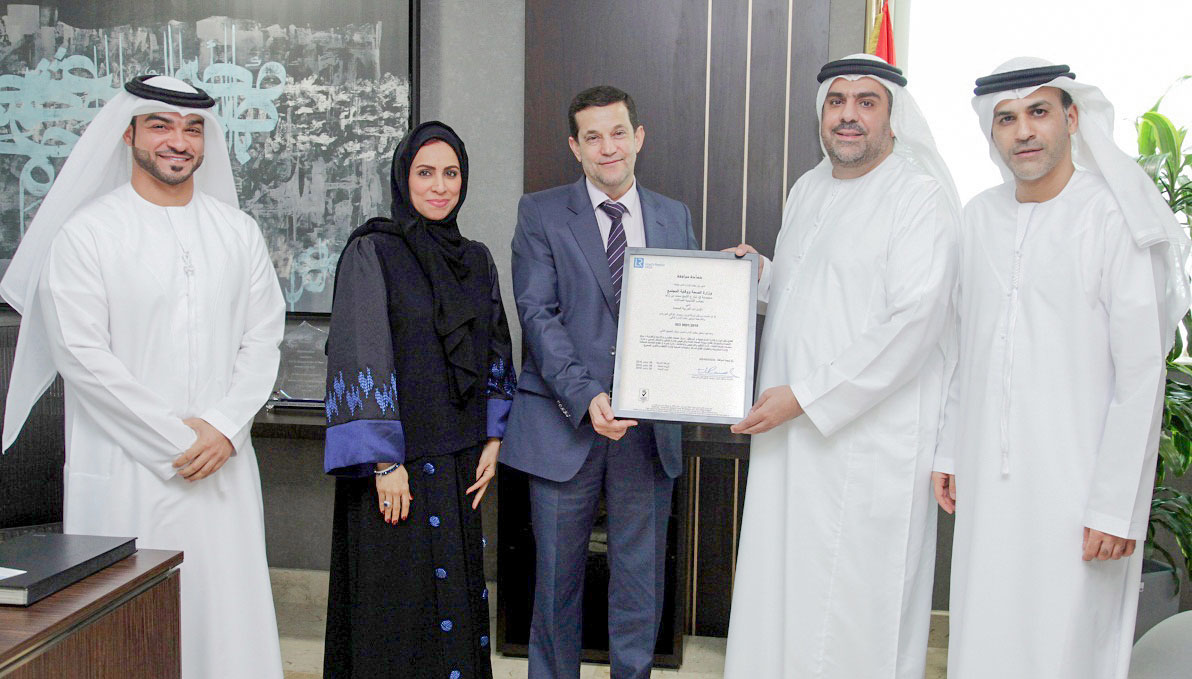 Furthermore, Dr. Al Olama reaffirmed the Ministry's commitment to the sustainability of medical and administrative services.
The Ministry's Emergency, Crisis and Disaster Management; Statistics and Research Center; Public Health and Licensing; Support Services; and Health Clinics and Centers have all received ISO Certification. All departments for Public Health and Licensing, including Empowerment and Healthcare Compliance; Public Health Policies; Medical Licensing, Advertising and Regulation; and Drug Control along with Support Services' Purchasing and Contracts Department and Health Clinics and Centers' Health Education and Promotion Departments have been successfully accredited.
Categories