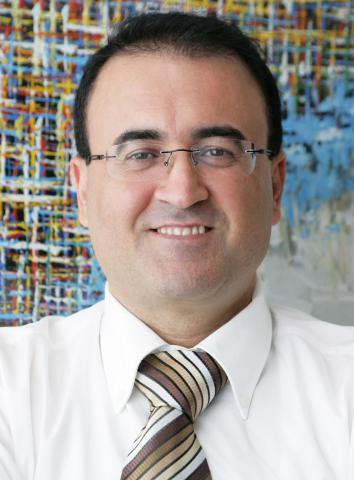 92 per cent of polled GCC SMEs already on social media
 Facebook, Twitter and LinkedIn driving unprecedented customer engagement for Arab SMEs
Internet users in the Arab World is poised to climb to 226 million by 2018
SMEs contributes around 33 percent to GDP and comprises nearly 25 percent of the total labor force in Saudi Arabia
 Like the rest of the world, popular social media channels such as Facebook, YouTube, WhatsApp and LinkedIn are becoming major business enablers for small and medium enterprises (SMEs) in the Arab World. This is among the major findings of a report titled 'Social Media as a Business Tool for SMEs in the Arab World' recently released by Orient Planet Research, an Orient Planet Group venture.
The report comes as no surprise amidst the unprecedented growth in the number of Arab internet users who are accessing various social media channels to connect, communicate, and share information with their families and friends. According to the Arab Knowledge Economy Report 2015-2016, the number of internet users in the Arab World is poised to climb to about 226 million by 2018. To capitalize on a myriad of opportunities presented by such growth, many businesses, especially SMEs, are transitioning their strategy to cover the digital world in their efforts to cost-efficiently reach out to their intended market.
In fact, a survey conducted by professional network LinkedIn on the social media habits of SMEs in the GCC showed that 92 per cent of more than 260 respondents are already on social media platforms. Five per cent of those surveyed are now in the process of establishing their presence. Social media enables them to effectively reach and engage customers, partners, and other stakeholders.
Looking further into their social media accounts, this report reveals that Facebook, Twitter and LinkedIn are the most popular for enterprises to create and gather content as well as communicate with their existing and potential customers across various parts of the region. There is, however, the need to reinforce their presence by creating more unique, visually attractive and engaging posts in their respective accounts, the report added.
Nidal Abou Zaki, Managing Director, Orient Planet Group: "Social media presents itself as an invaluable tool for SMEs due to the wide range of benefits that it has to offer and at a reasonable cost. These online social channels offer connectivity and transparency for SMEs to gain a strong competitive advantage. They are especially crucial given that many SMEs do not have the same level of resources as larger corporations, and are not able to compete in terms of financial or human capital resources. According to recent studies, small businesses have a better chance to succeed through social media compared to their larger counterparts and our recently published report clearly highlights this."
Ensuring the success of the SME sector is fundamental given that they are considered the backbone of the region's economic growth. A recent study on emerging markets done by global management consultancy A.T. Kearney shows that successful SMEs create jobs four times faster and drive revenues and gross domestic product(GDP) six times faster than large companies. In the GCC alone, the same report predicts that the sector will contribute an additional USD 100 billion to GDP and up to 2 million jobs in the coming years.
In Dubai, SMEs represent 95 per cent of all local establishments, accounting for 42 per cent of the workforce and contributing around 40 per cent to Dubai's economy, while in Saudi Arabia, the sector contributes around 33 percent to GDP and comprises nearly 25 percent of the total labor force. The SME sector in Bahrain is more vibrant, accounting for 99 per cent of the total registered companies in the country and employing over 421,000people, of which over 52,000 are Bahrainis.
Arab governments are continuously working towards fostering a business-friendly environment for entrepreneurs and financiers by providing them the needed support to grow and prosper. In particular, governments are giving them access to financing, business development services and access to trade and capital markets to become more competitive and further widen their market influence.
The 'Social Media as a Business Tool for SMEs in the Arab World' report was conducted to examine how popular social media sites can provide SMEs operating in the Arab World with cost-effective platforms to build brand awareness. It also looks into the future of the region's digital economy and how SME businesses can benefit from subsequent substantial opportunities.
The scope of the report includes countries in the GCC, Levant and North Africa regions and Egypt. SMEs seeking to maximize key social media tools to boost their businesses in the highly diverse Arab market will benefit from this report.
Categories