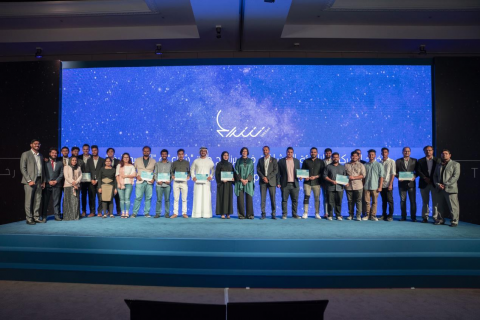 The Sharjah Entrepreneurship Center (Sheraa), a launch pad for aspiring and established entrepreneurs in the UAE, revealed its Impact Report today. Highlighting the influence Sheraa has had on the entrepreneurial ecosystem since its inception in 2016, the center presented key findings and metrics, thus far. Additionally, Sheraa took the opportunity to showcase the graduates from the latest Series A program, and announced the winner of the $50,000 grant at their annual Ramadan majlis, held at Al Jawaher Reception & Convention Centre, Sharjah.
The Impact Report drew attention to the staggering contribution Sheraa has made towards the entrepreneurial community in the last three years. The investments and revenue generation alone stand at $61.1M, while Sheraa's startups have helped create a total of 506 jobs. Moreover, Sheraa has awarded $533K in grants, in the recent past, through its four fold program module that support start-ups at all levels.
Najla Al Midfa, CEO of Sheraa said, "As Sheraa marks our third anniversary, I could not be more proud of how far we have come. In three years, we have graduated 72 startups that have raised over $37M in investment, generated over $24M in cumulative revenue, and provided over 500 jobs. We are also proud to be hosting our fifth Showcase Day. Our graduating startups have come a long way over the past 12 weeks and we have no doubt that they will continue to have a positive impact on their societies and economies. While Sheraa's journey is far from over, I am confident that we will continue to see tremendous growth, especially with the unwavering support of our partners and wider community."
Following the launch of the report, Sheraa showcased their line-up of startups graduating from Series A. Having completed the rigorous and intensive three month program addressing key milestones in the journey of growth, entrepreneurs were groomed on refining strategy and customer experience to make them ready for their next round of investments.
The teams and individuals presented their ideas to leading investors, key opinion leaders and heads of government entities, after which, internal and external committee rankings ultimately chose Mr Draper as the grant winner. Mr. Draper is UAE's first online personalized shopping service for men, offering clients customized boxes of clothing directly delivered to their doorstep.
Lastly, the Ramadan Majlis also saw the collaboration between Sheraa and Expo Live, move towards completion, with a graduation ceremony being held to celebrate the participants achievements .  The tailored program, which began in February 2019, saw startups explore a range of topics, including market research, pitch training, story mapping, persona creation, vision & goal setting, and defining product features of the Minimum Viable Product (MVP). Entrepreneurs got the opportunity to pitch their start-ups, and showcase their MVPs to a panel of Sheraa experts at the ceremony, followed by graduation certificates being handed out to all applicants.
Note : The Sheraa Impact Report (Years In Review : 2016-2018), can be reviewed on www.sheraa.ae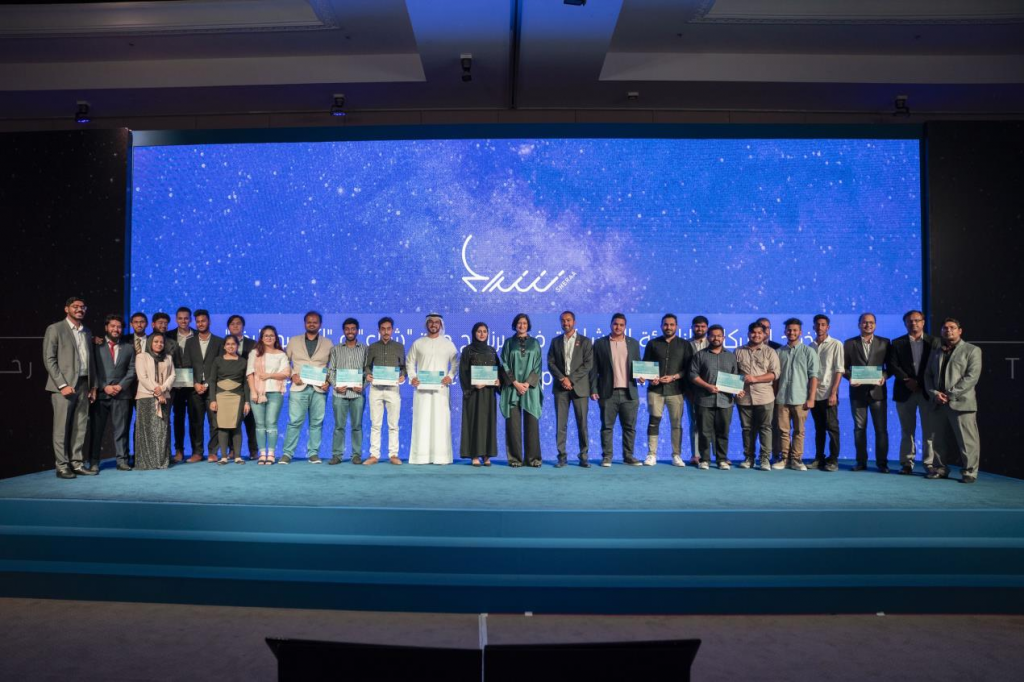 SHERAA SERIES A COHORT :

Boksha
Boksha wants to help independent fashion designers focus on what they do best: be creative. By creating a community and platform that takes care of the business side of things, designers can not only display their best work in a dedicated place but also find customers that appreciate their efforts. Customers can create unique fashion styles by connecting with the designers that can make the vision a reality. Seamless purchasing without any quality or delivery concerns ensures both designers and customers can concentrate on building their signature looks.
Mr Draper
A huge shift is currently taking place in the MENA region from traditional to digital shopping experiences. With this digitization however comes the added necessity of convenience so the thought of being able to shop for the perfect outfit while in the comfort of your own home is becoming a standard demand by consumers. Combining fashion and technology, Mr. Draper simplifies the shopping experience by connecting you with a personalized stylist who understands your specific needs and fashion sense, sending customer curated outfits to try-on at home for 5 days. You keep and pay for what you love and send back the rest. As simple as that.
El Grocer
Grocery shopping is a recurring task in everyone's lives but due to busy schedules it can be difficult to set aside time just to make that trip to the store. El Grocer aims to advance the grocery shopping experience by providing an easy-to-use platform with a wide range of brands so you can get groceries in the easiest way possible. On the other side, El Grocer helps retailers and brands understand their customers better and helps them expand their business by making sure the right customers are exposed to the relevant products.
MintBasil
The shift to a healthier lifestyle is a global phenomenon that is slowly transforming the MENA region as well yet there is lack of awareness and standardization for customers. Mint Basil focuses on gathering a wide variety of healthy and natural products across a wide range of categories including food, beauty and household cleaning products. With a dedicated and wide-network of health experts and influencers creating trusted content around the products, customers can be fully aware of what they are buying and how it can positively impact their life.
Tabeeby
Taking care of our health is an essential part of life but is often neglected due to lack of available time and rising medical costs. Tabeeby solves this by making medical professionals accessible to anyone regardless of where in the world they are present. With a strict checking system in place, only the best doctors and medical entities are available in Tabeeby's network to ensure you receive the best medical advice possible.
WIMO
Anyone who has ordered something online understands the pain of having it delivered to your doorstep. Whether it is inaccurate delivery times, lack of standardization in packaging or just general inefficiencies, customers regularly face issues with getting their packages. WIMO is a real-time logistics automation platform that enables companies with in-house courier operations achieve operational excellence. By eliminating clunky systems and manual operations, WIMO helps businesses deliver the best customer experience by utilizing data analytics and artificial intelligence.
Hotel Data Cloud (HDC)
A high number of information distribution channels are available to the hospitality industry these days and this presents a unique challenge as to how accurate and updated all the information is when viewed by customers. Hotel Data Cloud helps hotels control their descriptive content by establishing standardization across platforms and automated distribution thus reducing errors and ensuring more.
Categories