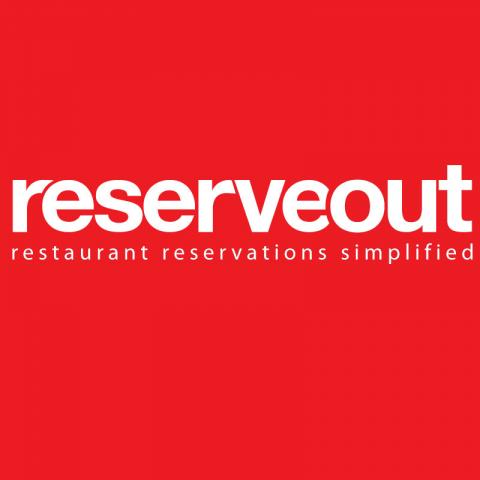 Tired of wasting your time and credit on calling to reserve at your favorite place? Well reserve out is making it easier for you, just download the Reserveout app or visit www.reserveout.com  and reserve online in more than 160 of your favorite restaurants, pubs, and night clubs! Reserveout is the new trend in town. Stop clinging to traditions, it is about time that we book a table online at our own leisure, totally bypassing some snooty French receptionist who is pretending the place is fully booked. Reserveout, a restaurant online reservation platform that operates across seven cities in the Middle East featuring restaurants such as Yabani, Heart Beirut, Moules Et Frittes, Soto, Loco, Trumpet, Garcia's and many more.
As a restaurant owner, getting a hostess to hold a pen and paper to fix your tables and manage your seating's is no longer doable! It is a fast world and it requires a system especially for you to manage your reservations, and somehow it can save you more time, money and headaches. You can create your own restaurant's floor plan. You can get monthly reports showing you who is your special client... Moreover, as a restaurant owner you can check  your day to day and future reservations and many more using the Reserveout manager phone app. On top of all that Reserveout is offering you direct marketing through its own advertising and showcasing all your upcoming promotions, events, new branches through its website and marketing campaigns.
Reserveout is an online and mobile platform that puts the local food scene in the palm of your hand. Their web and mobile apps enable users to browse, discover and instantly book a table at any restaurant in our extensive listing easily whether it is a new spot across the street or around the city. In the mood for Chinese? We'll show you the closest dim sum place. Feel like tasting the best gelato? Check out this fancy Italian spot across town. You get the drill...
Take action and seek to make that change!
Features:
Table Management Software
Reservation Management: Allocating reservations to tables, merging tables, templates of the floor
Data Base Management
Guest Management
Centralizing Data
Push Notifications
Generating over 20 reports: Guest Visit, Guest Repetition, Guest Birthday, No shows…
POS and Phone Integration
Manager Phone App
It is simple, to reserve download the App Reserveout and with a click of a button reserve and learn about the upcoming promotions of your favorite places…
For Further Info: Visit our website: www.reserveout.com ,
or Call: 00961 70 772 265
Categories