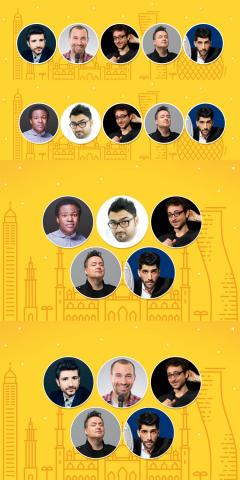 Group's first stop in Abu Dhabi before heading to Dubai for two-day show
It is going to be crazy, loud and hilarious. The UAE is all set to open the curtains on the returning Montreux Comedy Festival, the world's biggest French-language comedy festival, this month. The most talented international comedians headlining this year's Montreux Comedy @UAE will bring a dose of laughter and fun for the second time around to all UAE fans and enthusiasts of stand-up comedy.
For those who missed the first show, this is a chance to watch and enjoy a diverse group of renowned comedians from across the globe dishing out their funniest punch lines. The performers will kick off their event in the UAE's capital city, Abu Dhabi, on March 14, 2017 at Paris-Sorbonne University before heading to Dubai for a two-day show at Dubai Community Theatre and Arts Centre (DUCTAC) at the Mall of the Emirates from March 15 to 16, 2017.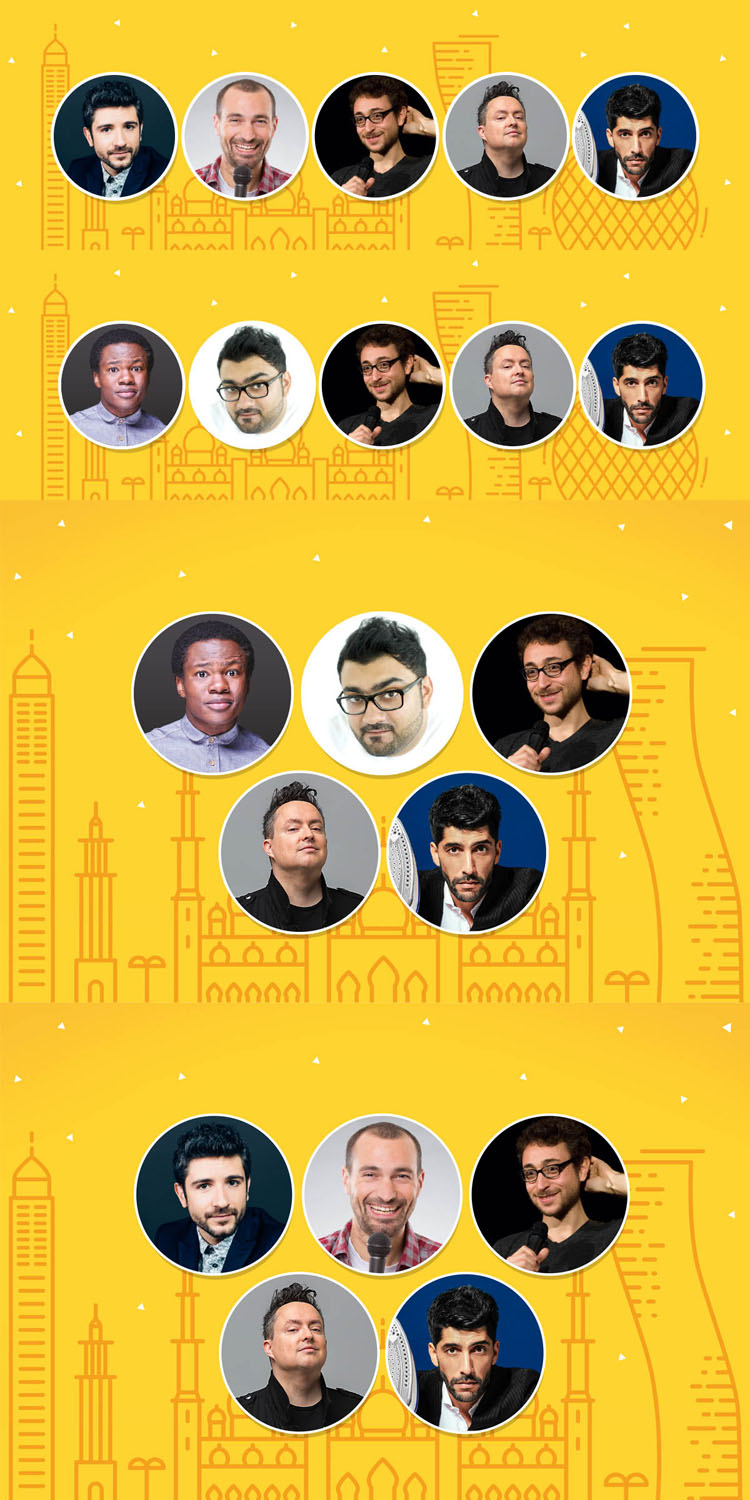 Co-produced by Culture Emulsion and supported by Swissquote Bank, this will be the first time that the International Comedy Gala will be hosting comedy shows in the English language. Abu Dhabi will feature the opening French-speaking show, while the Dubai leg will stage English and French performances on the first and second days, respectively. Lasting for one and a half hours, all performances will start at 20:30, while tickets priced at AED 195 can be purchased at www.800tickets.com and www.ductac.org
Grégoire Furrer, President and Founder of the Montreux Comedy Festival, said: "We are making a comeback after the widely successful first edition of Montreux Comedy Festival in the UAE. We have been witnessing a growing loyal fan base for stand-up comedy and comedy of other forms in this part of the world and we are here to address the clamor for shows designed to bring out the laughs.  This year, we are privileged to be joined by a highly talented roster of comedians to stage the kind of entertainment our brand is known for. The art of making people laugh is a rare gift. We are happy to be at the forefront of spreading this joy to our supporters in the UAE."
Cecile Herman, Co-Founder & Managing Partner for Culture Emulsion, added: "Stand-up comedy is said to be the oldest, most universal, basic and deeply significant form of humorous expression. With its social and cultural roles, it serves as a powerful venue for people to exchange thoughts on and approach a wide range of issues - from mundane to profound - in a light, unforgettable manner. We are confident that like in the first edition, we will also attract a large audience from different walks of life. We look forward to another successful Montreux Comedy @UAE."
The French-speaking line-up for the Montreux Comedy @UAE 2017 comprises Noman Hosni from Switzerland, PE from Belgium, Mike Ward from Canada and Sebastian Marx from the United States, while the English-speaking line-up is composed of Ali Al Sayed from the UAE, Noman Hosni from Switzerland , Sebastian Marx from the United States and Mike Ward from Canada. The former will be presented by Verino from France while the latter will be presented by Loyiso Madinga from South Africa.
Prior to performing for the first time in the UAE in 2016, the Montreux Comedy Festival has successfully staged various performances in Busan, Singapore, and Johannesburg.  The Montreux Comedy Festival founded in Switzerland in 1989 has gained significant international following over the years, with its main diverse performers coming from France, the United States, Canada, Switzerland, South Africa, and Belgium.
Categories