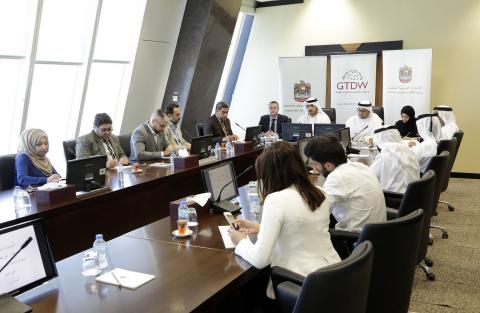 Announcement made during press conference in Dubai headquarters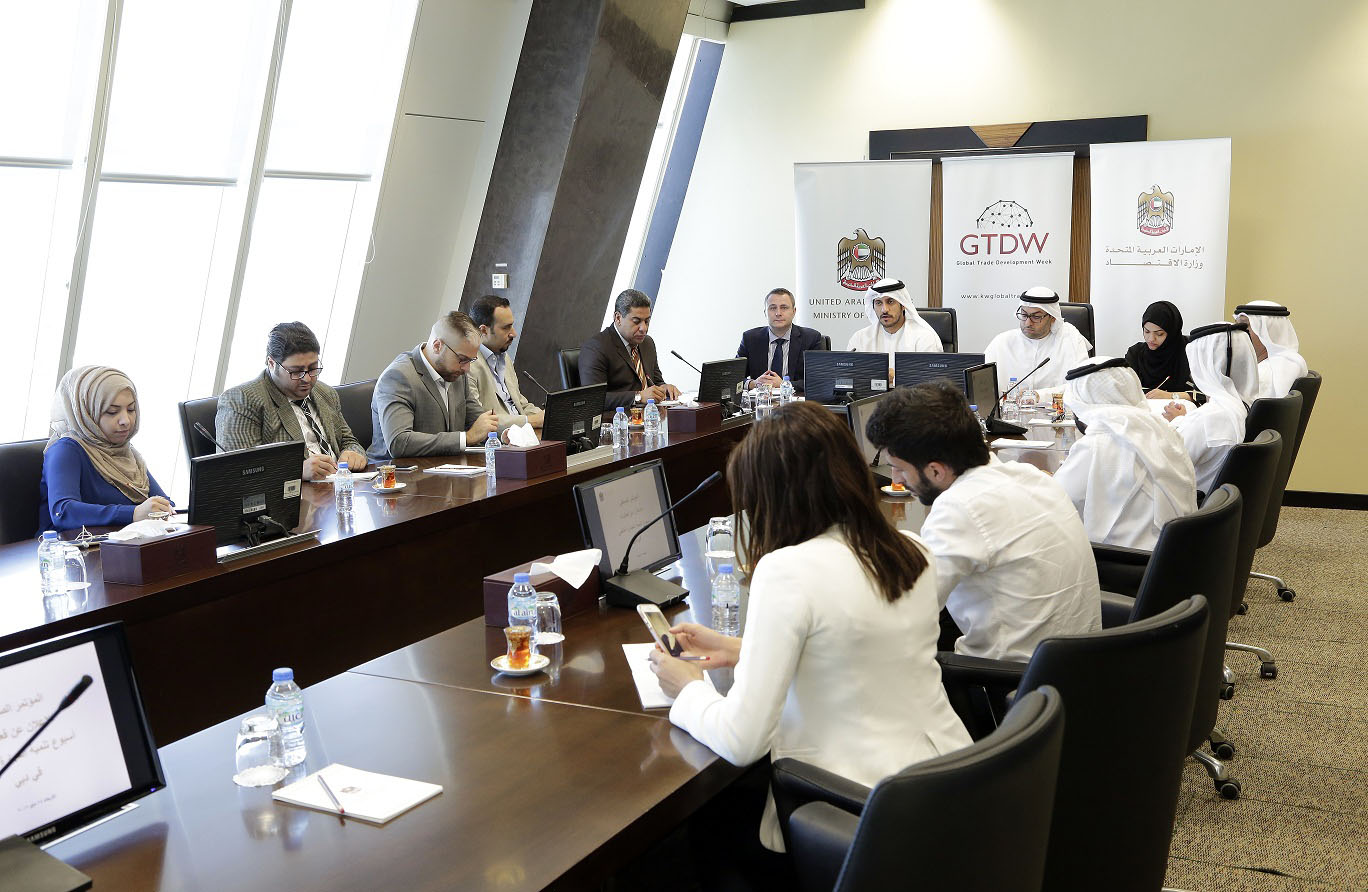 The Ministry of Economy has announced in a press conference that the preparations for the 'World Trade Development Week 2017' to be held in Dubai from October 30 November 1, 2017. The Ministry will supervise the preparations in cooperation with the Federal Customs Authority.
The press conference held at the Ministry's headquarters in Dubai was attended by H.E. Juma Mohammed Al Kait, Assistant Undersecretary for Foreign Trade; Saud Salem Al Aqroubi, Director of the International Relations Department of the Federal Customs Authority; Aisha Al Kabissi, Director of the International Organizations Department; and Sultan Darwish, Director of the Department of Trade Negotiations and World Trade Organization (WTO) at MoE; and Andrew Keble, representative of events organizer KW Group.
H.E. Al-Kait revealed the main agendas of the three-day event happening under the theme 'Navigating Global Trade & Reviving Global Growth" This year's edition will feature meetings, dialogues, and workshops alongside an exhibition of services and advanced technologies for international trade.
More than 1,500 representatives from government entities and local and international private institutions are expected to attend the World Trade Development Week in Dubai, which will be staged ahead of the World Trade Organization (WTO) Ministerial Conference in December 2017. The Dubai gathering is seen as the starting point for discussions on the implementation of the Trade Facilitation Agreement in various countries. Attendees are expected to tackle customs procedures, e-commerce, and the role of public-private partnership in supporting and promoting international trade development initiatives.
H.E. Al Aqroubi said that the UAE Government has implemented measures to address international trade issues, in addition to the adoption of relevant best international practices.
He also shared the Federal Customs Authority's strategic initiatives, the most notable of which was the launch of the approved economic operator program. The program, which is one of the WTO's requirements to facilitate trade, reflects the importance of collaboration between customs services and the private sector to ensure trade and customs procedure facilitation.
Aisha Al Kabissi, pointed out that the Ministry of Economy has partnered with the KW Group to ensure the success of the World Trade Development Week. The KW Group has a proven track record in successfully organizing international forums and events.
Kipel said that the World Trade Development Week 2017 in Dubai will feature key events to attract regional and international stakeholders in the trade sector. The conference will also be holding a number of meetings and will serve as a platform for discussions of multiple global trade issues.
Among the attendees will include representatives from WTO, the World Bank, the International Monetary Fund, the United Nations Conference on Trade and Development, the Organization of Islamic Cooperation, the World Customs Organization, and the United Nations Industrial Development Organization.
Categories