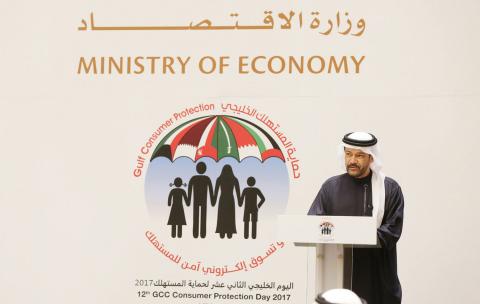 Price cuts of up to 50 per cent on 4,500 commodities throughout March announced
 The Ministry of Economy has yesterday (Thursday, March 2, 2017) commemorated the 12th GCC Consumer Protection Day at the Sofitel Dubai Downtown Hotel. The special day is celebrated by the Gulf Cooperation Council at the beginning of March annually and adopted the theme of 'Towards Consumer-Safe Online Shopping' this year.
Officials from various government and cooperative agencies and the event's Special Committee discussed consumer protection activities such as the announcement of price cuts for a wide range of consumer goods in various UAE markets. National and regional efforts to position proper business practices and consumer protection as strategic goals for all GCC countries with a focus on guidelines and practices for safe online-shopping were highlighted as well.
The commemorative ceremony began with a speech prepared by H.E. Engr. Mohammed Ahmed bin Abdul Aziz Al Shehhi, Undersecretary for Economic Affairs, and delivered on his behalf by Dr. Hashim Saeed Al Nuaimi, Director of the Ministry's Consumer Protection Department. The speech emphasized that consumer protection is of high priority in UAE and as such is constantly monitored and developed.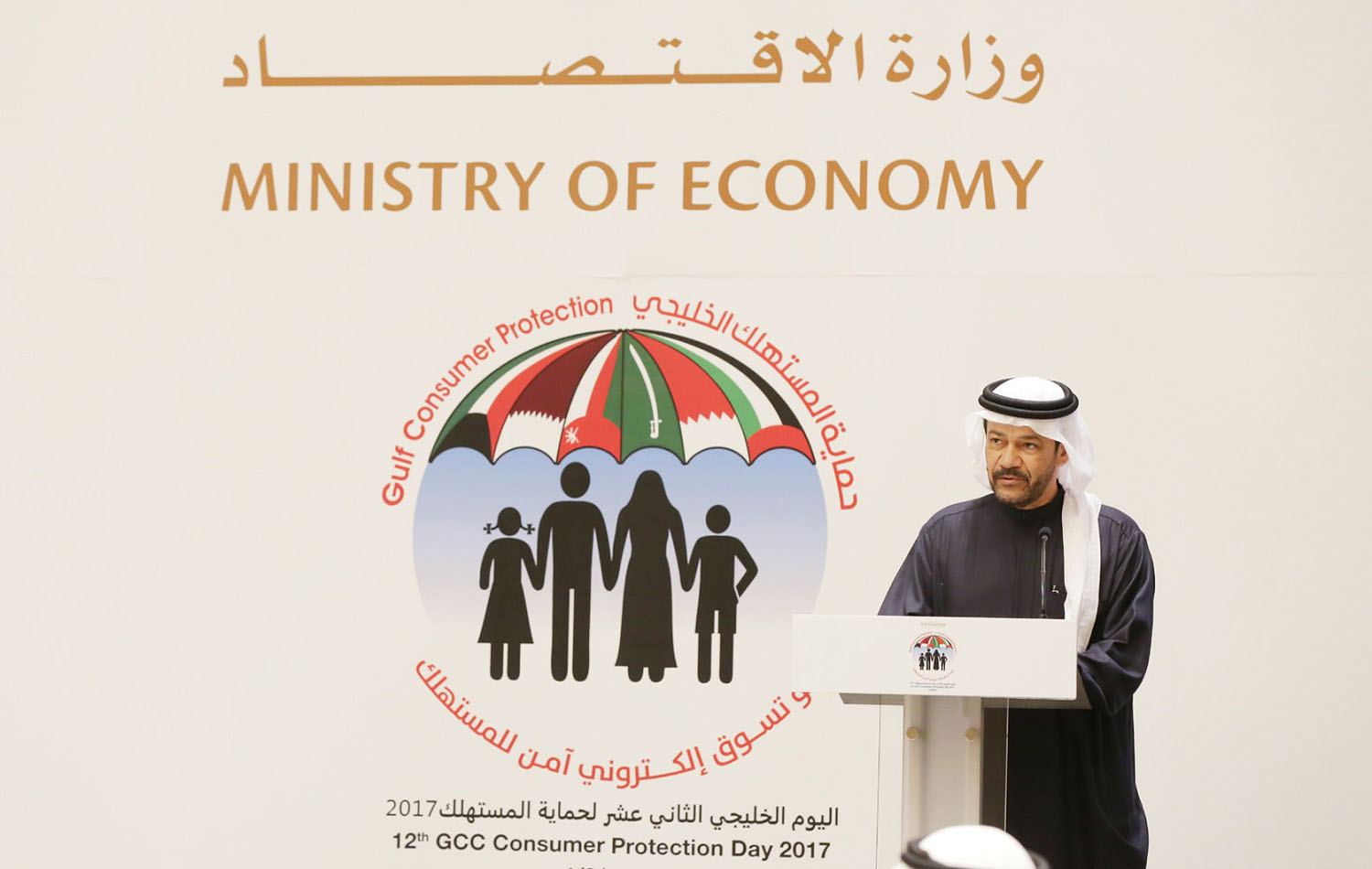 H.E. noted the major actions taken to better protect Gulf consumers which he referred to as basis for efforts of GCC countries to develop their markets and strengthen confidence in the region's consumer environment. He commended today's region-wide event as an annual plan reflecting the Gulf's unity and joint actions for safeguarding the rights of consumers and the well-being of all its inclusive societies.
At the local level, H.E. highlighted the efforts of the Ministry of Economy as represented by the Department of Consumer Protection to address illegal trade practices that compromise consumers, to uphold fair competition, and to prevent fraud and abuse.
H.E. also discussed some of the decisions made during 2016 which have had a positive impact on consumers, most notably changing the minimum complementary car maintenance mileage from 5,000 to 10,000 kilometers, preventing the imposition of additional fees when using credit cards in trade and government services, and the smart transformation of the Ministry in terms of services related to consumer protection such as granting requests for price increases and responding to consumer complaints and recalls. H.E. announced that the Ministry is set to launch a new system for receiving consumer complaints.
As part of the 12th GCC Consumer Protection Day celebrations, the Undersecretary declared the launching of a broad price reduction campaign that will run throughout the month of March in cooperation and coordination with the Consumer Cooperative Union and cooperative societies. He said that the price cuts reach up to 50 per cent and cover a wide range of goods totaling 4,500 commodities in various UAE markets.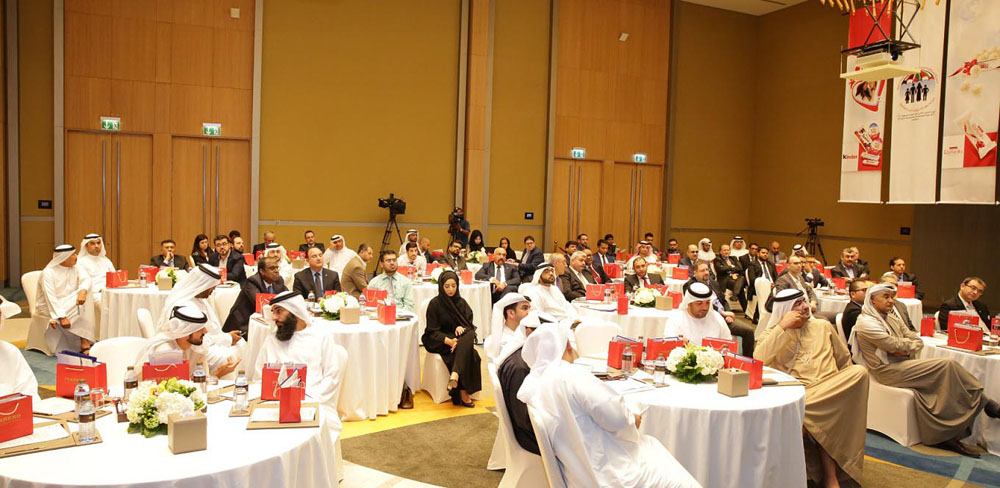 He continued that many other activities are being held to mark today's region-wide event, such as the distribution of posters and awareness brochures in order to spread a culture of guided and proper consumption with a focus on instructions and practices for proper and safe e-shopping.
For his part, H.E Ahmed Mohamed Al Awadi, Director of Consumer Protection Department at the Dubai Department of Economic Development, gave a presentation on e-shopping in which he shared that the department has received 1,230 complaints from consumers via websites and social media platforms. He added that his organization cooperated with the Telecommunications Regulatory Authority and other concerned entities on the closure of several social media accounts that promoted fake products violating trademark and consumer rights.
In his speech, Mr. Suhail Al Bastaki, Director of the Happiness and Marketing Department at the Union Cooperative Society emphasized the important role of the society in enhancing consumer protection and creating a fair private sector market that ensures balanced prices.
Other speakers at today's event outlined the consumer protection initiatives of their respective organizations and their contributions in spreading awareness about safe internet shopping practices. Among them were Mr. Abu Bakr T.B, Regional Stores Director at "Lulu hypermarket"; Mr. Kevin Jones, Managing Director of Al-Futtaim Motors; Mr. Khalid Al Hosni, Chairman of the Emirates Society for Consumer Protection; and Mr. Guido Varalasko, General Manager of Ferrero, the corporate sponsor of this year's local GCC Consumer Protection Day celebrations.
Categories