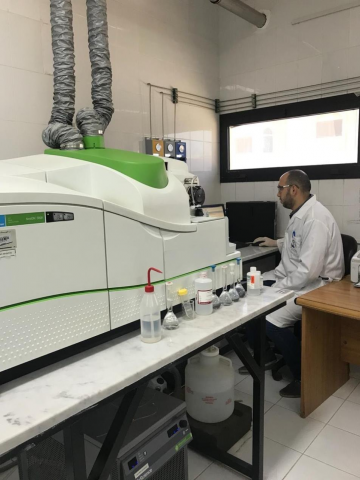 The national laboratories of the Ministry of Climate Change and Environment (MOCCAE) have become the first in the Middle East and North Africa region to be accredited by the United Kingdom Accreditation Service (UKAS), the UK's national accreditation body for organizations that provide certification, testing, inspection, and calibration services.
To obtain the accreditation, the laboratories, located in Sharjah and Al Ain, have proven their compliance with the ISO/IEC 17025 standard for chemical and microbiological methods of testing foodstuffs, veterinary products, plants, soil, water, fertilizers, and pesticides that UKAS uses to assess a laboratory's competence. The standard outlines the requirements that testing and calibration laboratories have to meet to ensure that they operate to a quality system, are technically competent, and can deliver accurate results.

His Excellency Eng Saif Mohammed Al Shara, Assistant Undersecretary for the Sustainable Communities Sector and Acting Assistant Undersecretary for the Food Diversity Sector at MOCCAE, said: "Through their commitment to excellence, the teams at our national laboratories have enhanced the efficiency of their processes to meet the stringent requirements of UKAS. The recognition supports our ongoing efforts to offer top-notch assessment and laboratory services in line with the highest international standards."
He added that the new accreditation boosts international customers' trust in the test results issued at the Ministry's labs and facilitates the smooth export of relevant commodities from the UAE to other countries.
MOCCAE is keen on qualifying its laboratory technicians through tailored training programs at home and abroad to help them keep up to date with the latest technologies and best practices in the field, and in fitting out its laboratories with state-of-the-art equipment to ensure the utmost accuracy at all times.
Categories