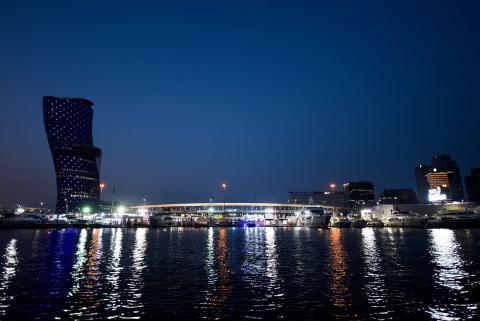 high turnout of VIP's, stakeholders and local and international industry visitors for one-of-its-kind Uniquely Abu Dhabi leisure marine event
Pioneering edition of Abu Dhabi International Boat Show continues with strong run of visitors on its third day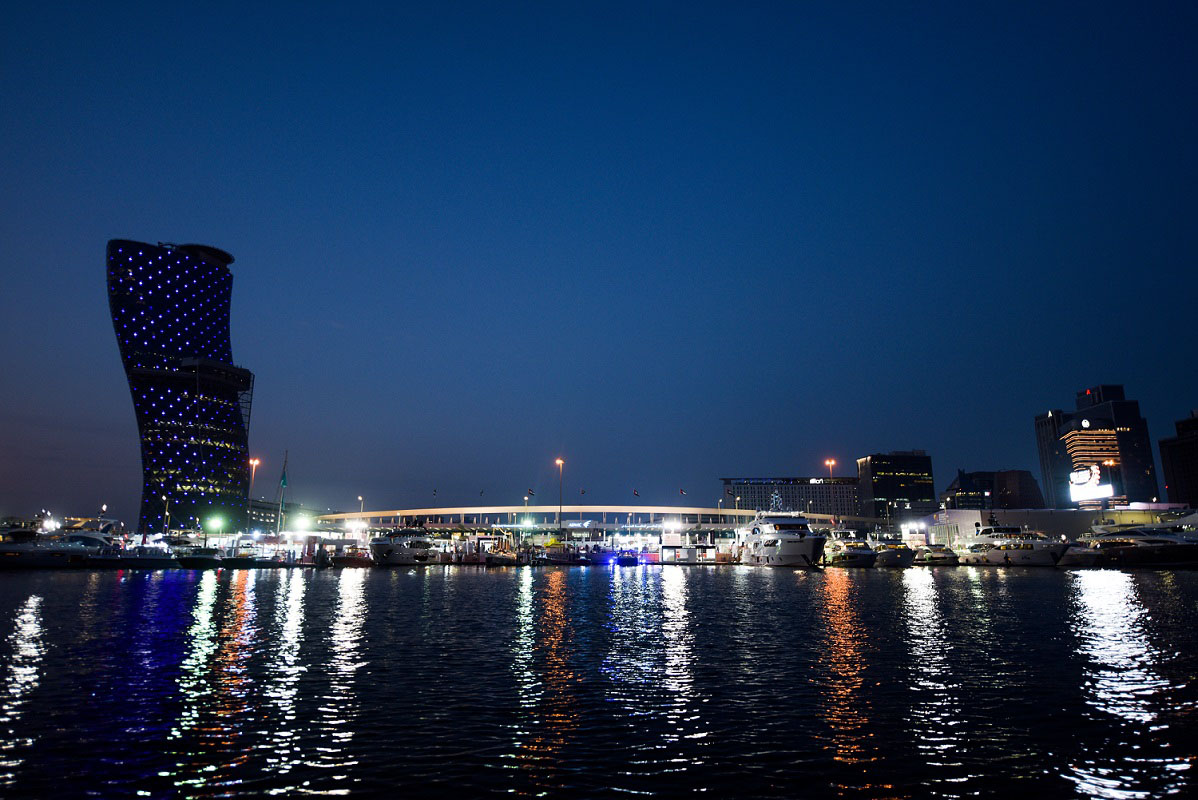 The inaugural edition of the Abu Dhabi International Boat Show (ADIBS) 2018, hosted and organised by Abu Dhabi National Exhibitions Company (ADNEC), continued to attract an increasing number of visitors for the third day in a row with local, regional and international visitors as well as leisure marine industry professionals, stakeholders and families arriving at ADNEC marina to witness state-of-the art luxury yachts, fishing boats, marine equipment. Plus, providing visitors the option to participate in a number of different watersports, boat rides and entertaining on-site activities. As many as 270 exhibitors from 25 countries, as well as leading manufacturers, ship builders and marine companies from the UAE, are making their presence felt at the event.
The success of the inaugural edition of the Abu Dhabi International Boat Show comes as no surprise, considering the substantial interest since it was first announced. ADIBS provides visitors the chance to witness the launch of an exciting portfolio of regional and international industry launches.
Featured launches on the third day included the 9.5-metre ASIS Amphibious Beach Lander Boat and the ASIS Amphibious Boat from ASIS Boats.
The Motorised Watersports Jetty treated visitors to a wide range of water sports and activities provided by 'Watercooled' which all were included within the cost of entry, including Wind- surfing, Kayaking, SUP HITT, SUP core, SUP Fitness, SUP Time Trials, Ecodonuts, and Dingy catamaran rides. Several exciting marine activities are being held at the non-motorised watersports jetty, such as the 'Open 60' yacht sailing experience with Pindar and a Keel Boats sailing experience with Abu Dhabi Sailing Academy. Visitors also enjoyed the Seakart Experience and the traditional Abra experience by Abu Dhabi International Marine Sports Club, along with the Mako Slingshot experience and a carbon fibre-powered and motorised water skateboard experience. Plus, the opportunity to participate in the 'Introduction to Boating' event by Marine Concept.
The Attractions & Entertainment Area hosted a spectacular Flyboard show by Hydro Water Sports, which saw the participation of world champion Suksan Tonghtai, along with the Jet Ski Free Style Show by Jet Ski driver Rashed Al Mulla. In addition, the Emirates Autism Chamber' Orchestra gave a spectacular musical which kept families and visitors of all age groups entertained.
Interactive, educational activities in the Sports Fishing Zone were of particular interest to visitors.  Al Bateen Marine Training conducted two sessions under the theme 'International Regulation for Preventing Collision at Sea - Rules of the Road' in English and Arabic; the first session was held exclusively for ladies, while the second was open to all visitors. Extreme Anglers also held a masterclass on trolling, safety in fishing, casting class and equipment selection, as well as a panel discussion on heritage and modern fishing, aiming to create greater awareness about the environment and the importance of responsible fishing and marine safety as a key pillar in promoting the growth and sustainability of the leisure marine tourism industry.
Abu Dhabi National Exhibition Centre is equipped with state-of-the-art infrastructure and modern facilities that allow it to host local and international events such as the Abu Dhabi International Boat Show 2018, which boasts of a wide array of activities that combine marine displays and shows and interactive platforms, as well as a dedicated sports fishing zone which has launched in coordination with a number of partners and sponsors who are experts in this field.
Categories