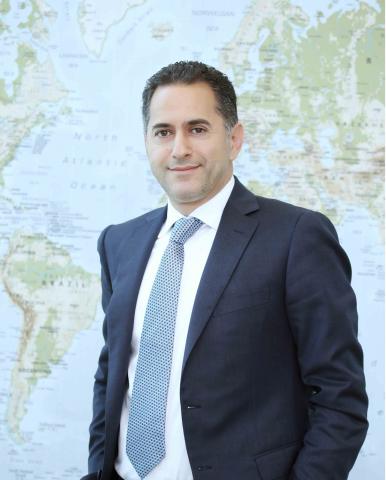 Logistics companies are now providing their clients with online & digital solutions to address their needs & maintain competitiveness 
A recent study reveals that 75% of the industry professionals highlighted the importance of digital transformation in the Supply Chain industry
With the global expansion of online technologies, the concept of Digital Transformation within the Supply Chain sector has become very essential. The current methods of communication and operations management between the industry's partners and business owners are now being managed via digital platforms. The sector's professionals are reinventing the wheel with Digital Supply Network (DNS) that unites the physical flow of information as well as exposing the talents and simplifying the financial models.
In line with its efforts to keep up with the developing technology trends, Globe Express Services (GES) has deployed CargoWise One - an integrated and comprehensive supply chain logistics management solution by WiseTech Global - across its 57 offices worldwide. CargoWise One has many interesting features that are not limited to:
Company's operating costs optimization
Achieving functional excellence in Enterprise Logistics Management
Supply Chain integration and collaboration
Increasing its market share and power
The shift into digital systems has fuelled GES' growth by extending its capabilities to deliver personalized and customer-focused logistics solutions on top of its cost optimization benefits.
The Logistics sector in UAE has played a vital role in sustaining the country's economic growth by contributing 14% to its profit in 2015, i.e. USD 29.8 billion in favour of the country's gross domestic product (GDP). In a recent performed survey, it has been shown that the digital transformation of supply chain was either 'important or very important' to 75% of the respondents. Nearly 94% believe that in the next five years, companies will be able to receive more real-time data and updates across the entire supply chain. Based on these optimistic points of view, the logistics sector will enter a new era over the next decade where the forces of technology and operational constraints will fundamentally change the rules of the game.
Mustapha Kawam, President and CEO of Globe Express Services, said: "Companies are striving to go beyond the minimum service specifications by having a competitive edge over others with the increase of competition and complexity within the logistics sector. Having said that, the implementation of such advanced technologies becomes very essential to the business as it increases the visibility and improves accountability. The latter will assist the businesses in innovating and restructuring their supply chain for achieving optimized levels of production. In the supply chain management where cross-company processes, collaborations, and data sharing are vital, a cloud-based technology becomes a major value driver."
The rising movement of social media, mobile communication, online analytics, and cloud computing services have stimulated businesses to adopt advanced digital supply networks. The supply chain's system visibility now provides real-time awareness for the various business processes. Through data analytics, raw information is transformed into actionable insights while the cloud provides universal accessibility. Logistics professionals are expecting to see a huge positive impact on their revenues and savings in few years from now.
Categories