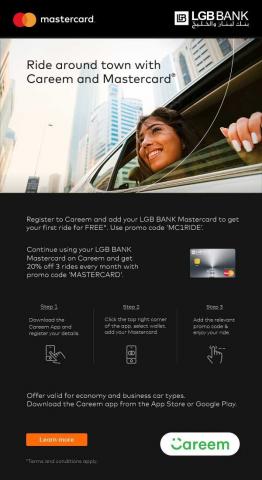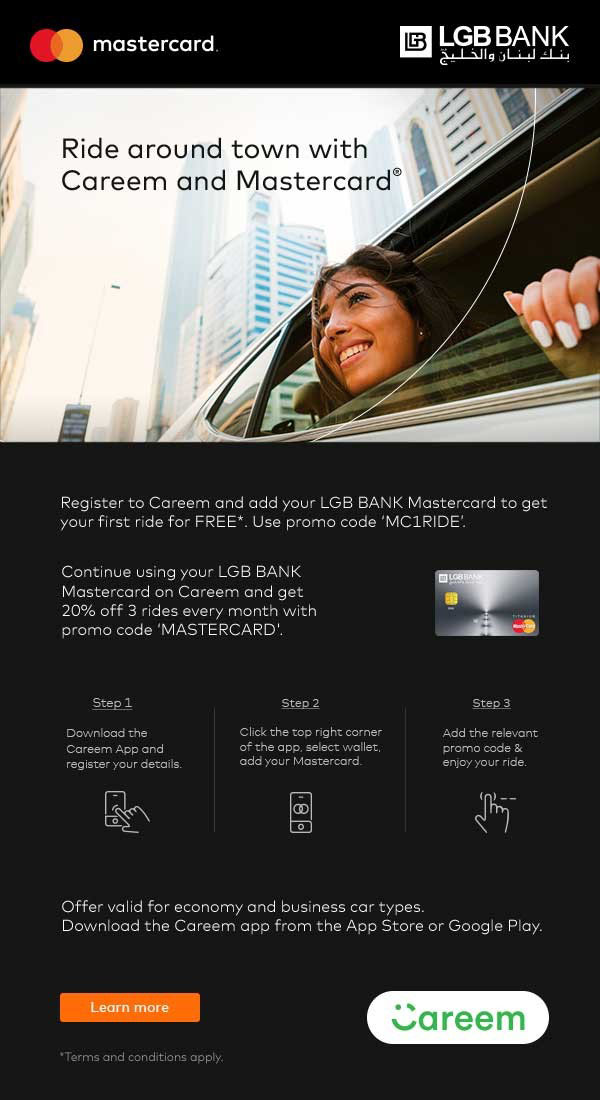 LGB BANK, in collaboration with MasterCard Worldwide, has announced a special offer with Careem, the app-based car booking service. The offer enables MasterCard cardholders to enjoy free city rides and benefit from monthly discounts.
As such, the Bank's customers will get their first free ride with Careem by using their MasterCard card while booking for the first time and entering the promotional code. Current users also benefit from a 20% discount on three monthly rides.
The offer is valid for all MasterCard Cardholders issued by LGB BANK and for all types of cars in Lebanon and a network of Arab countries such as the United Arab Emirates, Saudi Arabia, Qatar, Kuwait, Egypt and others.
"A new and fruitful cooperation with MasterCard aims at facilitating the hassle of the daily commute for LGB BANK cardholders by giving them access to Careem, a service covering all Lebanese regions," said Mr. Samer Itani, Vice-Chairman & CEO of LGB BANK.
Categories