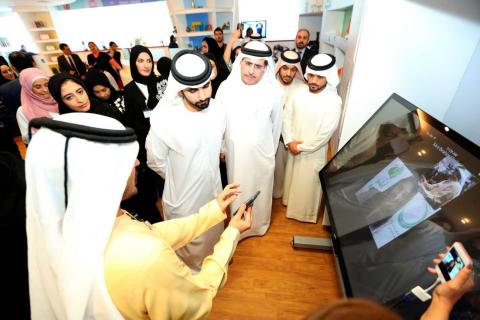 The centre reflects DEWA's contribution to social responsibility and the Year of Giving initiative.
HH Sheikh Mansoor bin Mohammed bin Rashid Al Maktoum, Chairman of the Higher Committee for the Protection of the Rights of Persons with Disabilities, has opened DEWA's Innovation Centre at the premises of the Dubai Rehabilitation Centre for Disabled (DRCD) in Al Qusais, Dubai. HE Najla bint Mohammad Al Awar, Cabinet Member and Minister of Community Development, HE Saeed Mohammed Al Tayer, MD & CEO of DEWA, Ayesha Al Darbi, Manager of DRCD, and other senior officials attended the opening ceremony.
DEWA senior officials, including Rashid Bin Humaidan, Executive Vice President of Distribution Power, Marwan Bin Haider, Executive Vice President of Innovation and the Future, Khawla Al Mehairi, Vice President of Marketing and Corporate Communications, and a number of DEWA's employees also attended the ceremony.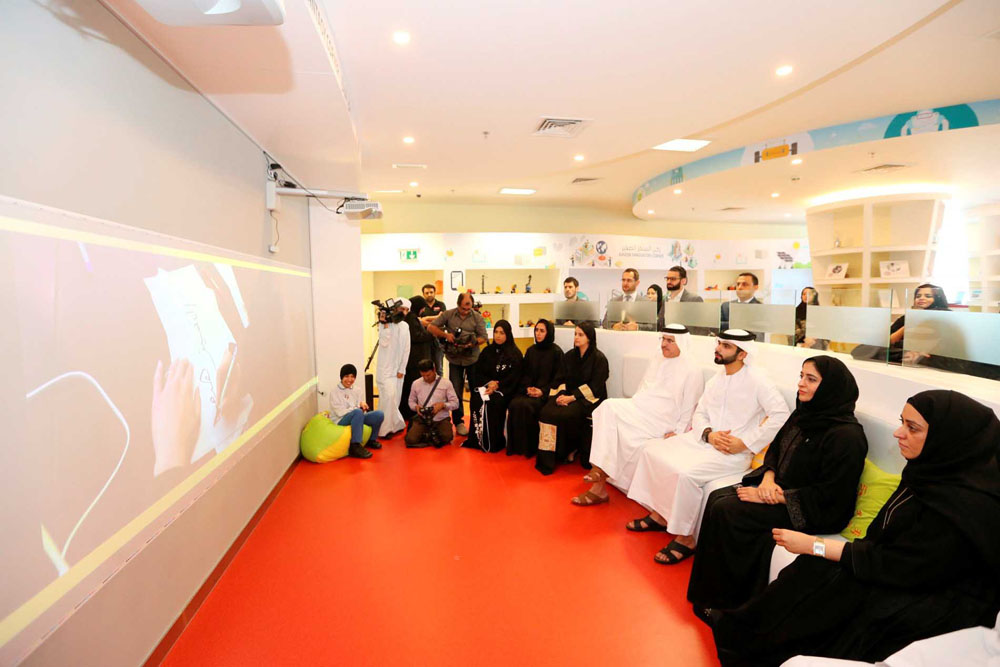 The centre reflects DEWA's commitment to social responsibility and the Year of Giving initiative. It symbolises DEWA's efforts to rehabilitate the disabled through effective initiatives and programmes. DEWA intends to provide better services to the disabled, based on clearly-defined strategies that are aligned to best international practices and standards. This helps DEWA a achieve its Corporate Social Responsibility (CSR) strategy to promote the participation and inclusion of persons with disabilities in the community, while eliminating all obstacles that may stand in their way to positively engage in their working environment as creative and innovative individuals.
"DEWA launched the innovation centre in line with the wise vision of His Highness Sheikh Mohammed bin Rashid Al Maktoum, Vice President and Prime Minister of the UAE and Ruler of Dubai, to foster social services, and in adherence with the 'My community... a city for everyone' initiative launched by His Highness Sheikh Hamdan bin Mohammed bin Rashid Al Maktoum, Crown Prince of Dubai and Chairman of the Executive Council of Dubai, to transform Dubai into a disability-friendly city by 2020. In our quest to achieve our vision to become a sustainable innovative world-class utility, we are committed to establishing CSR principles by launching social and developmental initiatives and projects. This is an integral part of our role as a socially-responsible government organisation. We continuously strive to meet the needs of all society, notably the disabled, to contribute to Dubai's sustainable development to ensure a thriving and prosperous future for generations to come. The launch of the innovation centre also supports the National Innovation Strategy to make the UAE one of the most innovative nations in the world, and the Dubai Innovation Strategy to make Dubai the most innovative city in the world. DEWA's strategic plans include several strategic objectives focusing on shaping the future, enhancing strategic innovation, ensuring stakeholders' happiness and instilling a creative and innovative culture. We developed both a framework and an integrated strategy for innovation, to encourage and implement creative ideas and suggestions, while adopting creativity and innovation as major pillars and corporate values," said Al Tayer.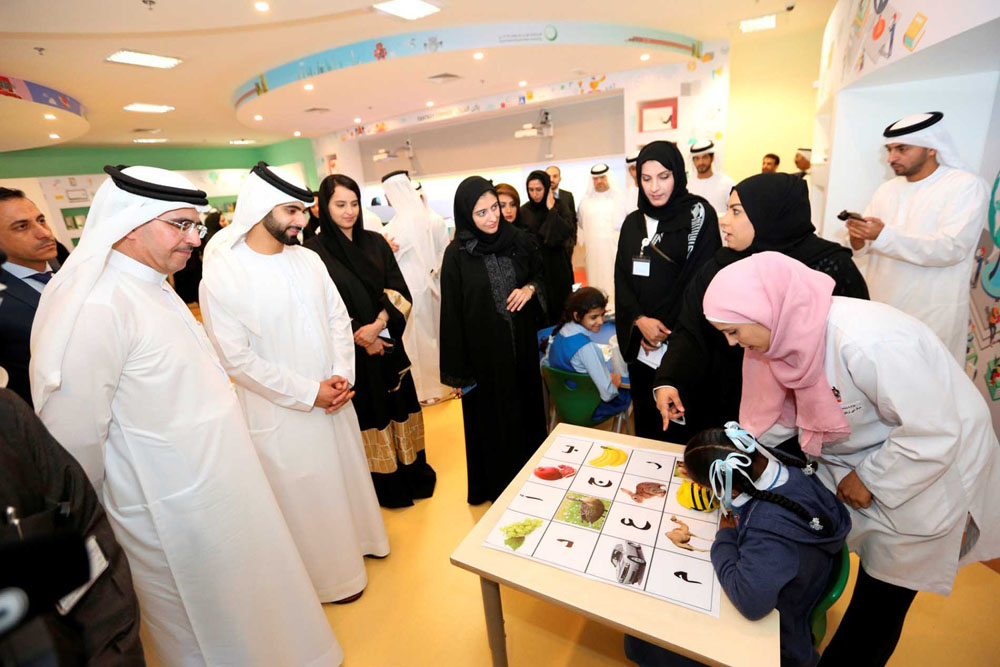 "The project includes well-researched initiatives and programmes to enrich the knowledge of disabled stables, and support their creativity, innovation and continuous learning. This achieves our vision and strategic plans to cope with the Fourth Industrial Revolution, and helps students with disabilities to contribute to the prosperity of their communities. DEWA hopes that the centre will have a leading position regionally and globally, constitutes an iconic model for innovation, and contributes to developing the talents of the disabled and getting them effectively involved in social activities," added Al Tayer.
The Ministry of Community Development stated that the centre is aligned with the National Innovation Strategy, launched by HH Sheikh Mohammed bin Rashid Al Maktoum, Vice President and Prime Minister of the UAE and Ruler of Dubai, to make the UAE one of the most innovative nations in the world, with a focus on building national skills and capabilities in innovation. The creation of the centre supports national strategic plans to achieve the UAE Vision 2021, and empower all society to engage in sustainable development plans and projects. The centre will provide an environment for people with disabilities in which they can discover their creative capabilities. It will be an optimal platform that gives people with disabilities the opportunity to benefit from modern technologies that make their lives easier and open new horizons for their full inclusion and participation in the community. DEWA's Innovation Centre sets an example for a successful social partnership to support all society. This is achieved by providing to students with disabilities the scientific and practical knowledge and experiences they need to develop their capabilities and skills, so that all society can prosper.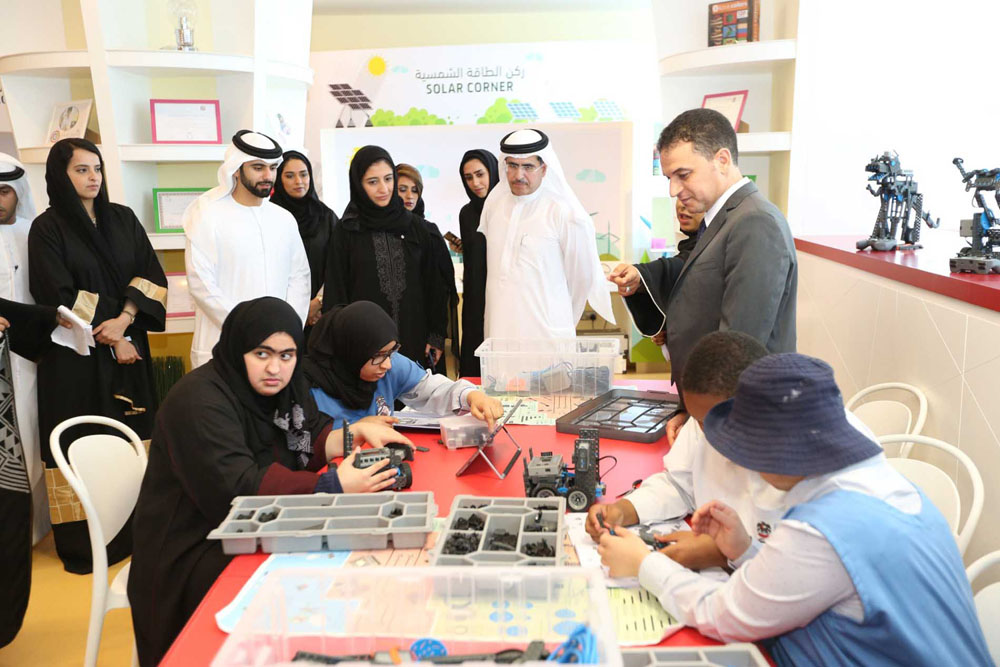 The Ministry thanked DEWA for its efforts and full support for those initiatives related to integrate persons with disabilities into society and empower them to develop.
DEWA's Innovation Centre includes eight corners, namely Fantasy Corner. This has a smart interactive screen to support the imagination and creativity of students with disabilities. The Junior Innovator Corner includes free learning tools and devices to develop the mobility of disabled students by making simplified models for robots, geometric shapes and architectural models. The Solar Energy Corner contributes to getting environmental concepts linked to disabled students' lives through a set of environmental tools designed to generate power, such as homes, fans, and electric vehicles. The Robot Corner constitutes the elementary level for programming learners. It contains several kinds of buildable moving robots, such as cranes, trucks and automatic vehicles. At this corner, students can build robots according to guidebooks or their calculations.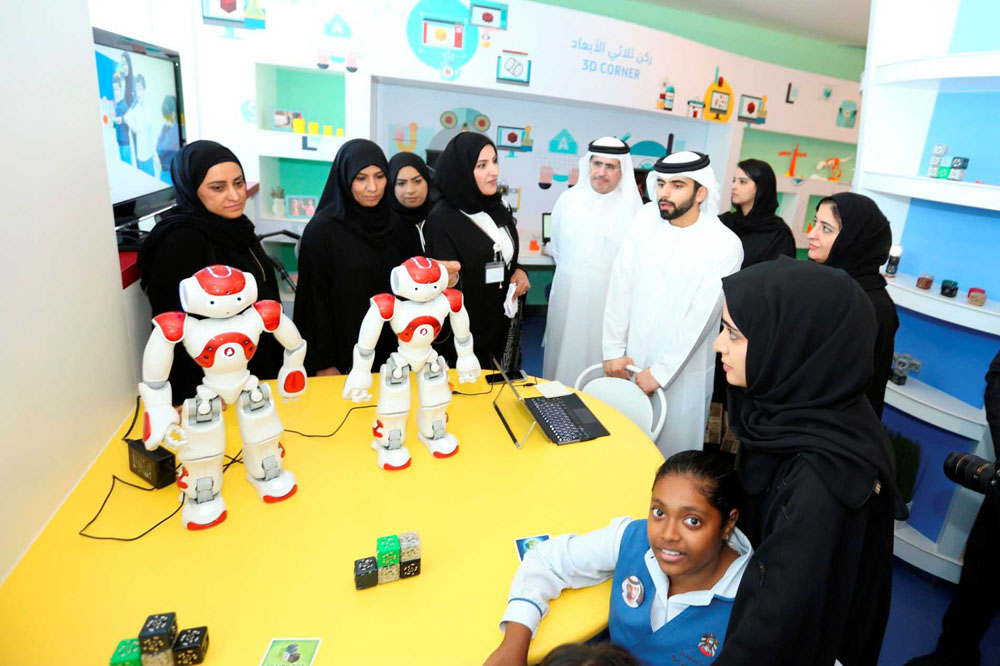 The centre also contains the NOW Robot Corner, which has an advanced level of programming. It is a 50cm-tall robot that can be programmed using simple language. It can move, walk and talk according to its programming. The 3D Corner is the heart of the centre, and contains two state-of-the-art 3D printing machines. Students with disabilities can print whatever they want, such as cups, fruits and toys, and produce plastic parts used by the students with disabilities for their treatment, such as arm splints and leg braces, using model-scanning technology. The Reading Corner has been established in adherence with the '2016… the Year of Reading' initiative, launched by HH Sheikh Khalifa bin Zayed Al Nahyan, President of the UAE. Through this corner, DEWA shows that the only way to make the next generation ready for the future is supporting science, education and reading. The eighth corner is DEWA's Smart Services, in which DEWA shows its strategy to support the Smart Dubai initiative, launched by HH Sheikh Mohammed bin Rashid Al Maktoum, to make Dubai the smartest and happiest city in the world. This corner allows the students to make use of the Ash'ir initiative by DEWA for people with hearing impairment.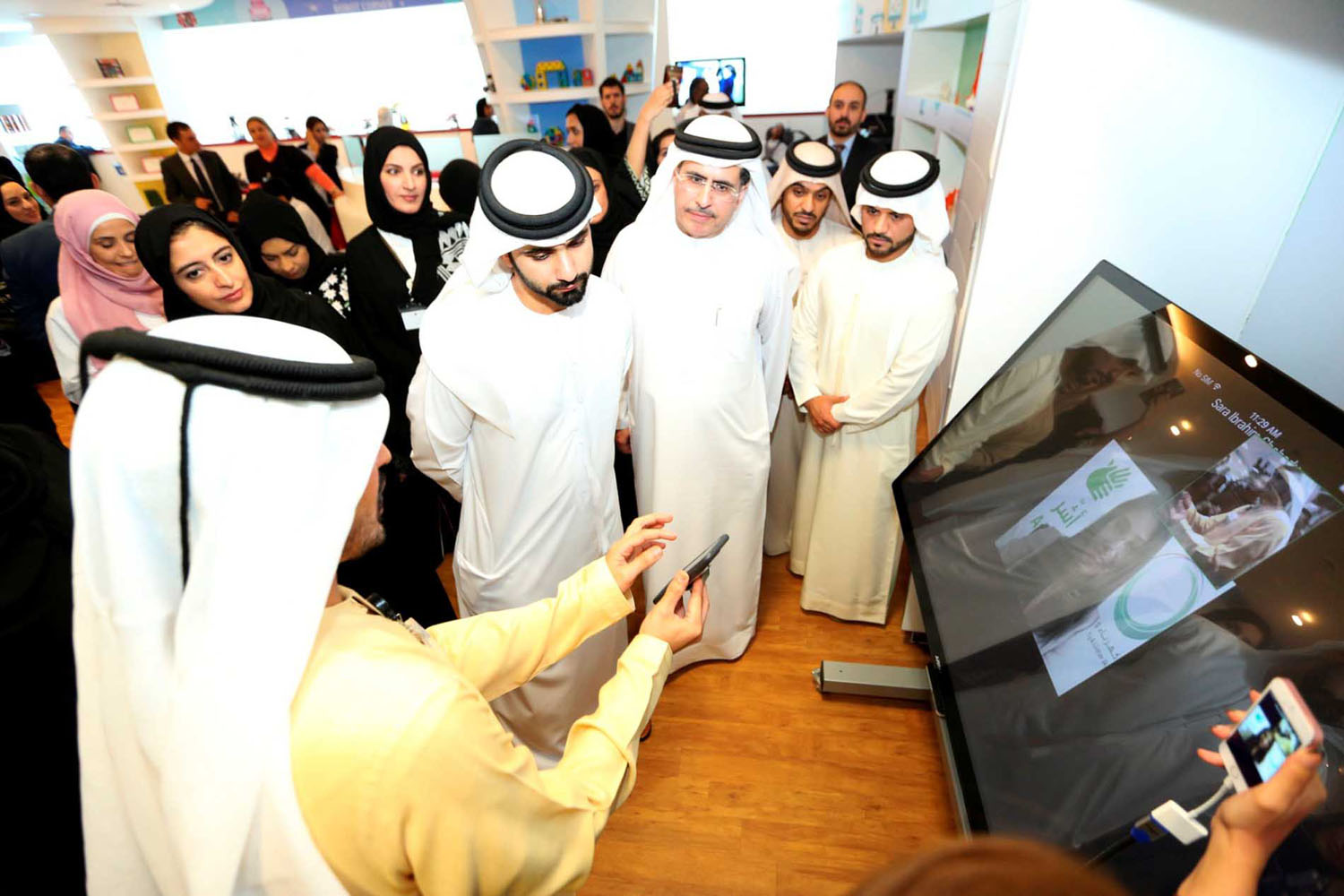 The centre will provide over 150 students with disabilities with the required training courses on modern technologies. It will ensure a positive innovative educational environment, empowering them to get engaged in all kinds of social activities to become creative and innovative individuals. DEWA aims to provide students with a self-learning experience in which they can deal with advanced devices like robots, which enhance their creative, innovative and sustainable abilities, and helps them meet the labour market's requirements.
The centre aims to develop creative, academic and behavioural knowledge of students with disabilities. This helps them take part in the national initiatives, such as the Year of Giving, governmental creativity and innovation, reading, and sustainability initiatives. The project targets the students of DRCD and other centres of the disabled all over the UAE and the whole world.
DEWA is committed to its CSR. DEWA supports all kinds of social initiatives that highlight its role in fostering sustainability and creating future generations who can develop their communities, serve their country, and ensure its continued prosperity.
Categories