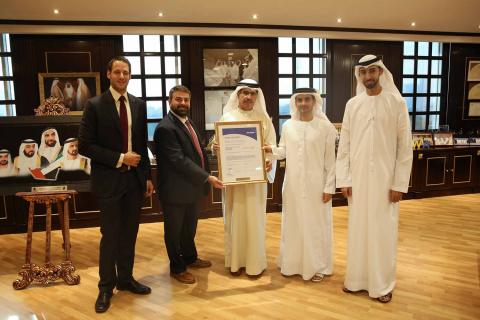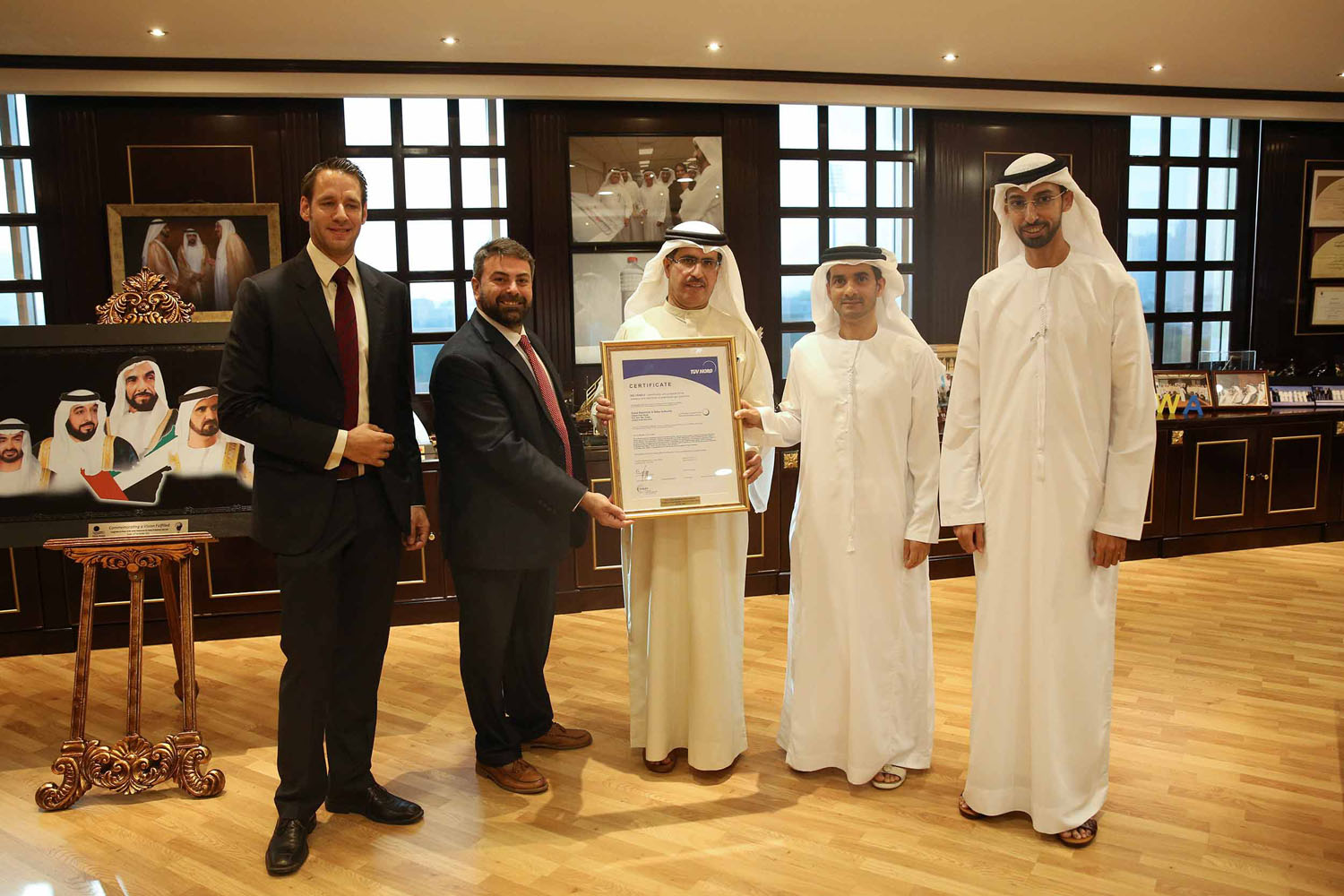 Dubai Electricity and Water Authority (DEWA) has reached another significant milestone in emission reductions efforts by achieving the ISO 14064-1 certification for its 2015 annual carbon footprint. Dubai Carbon Centre of Excellence (Dubai Carbon) and TÜV Nord CERT GmbH jointly carried out the independent third-party verification, according to the requirements of ISO 14064-3, which specifies guidance for the validation and verification of greenhouse gas assertions.
TÜV Nord CERT GmbH is a subsidiary of TÜV NORD GROUP, and provides Inspections, Testing, Assessments, Auditing and Certification for health & safety and environmental management systems.
DEWA underwent a stringent process to verify its annual 2015 carbon footprint. The report discloses both direct and indirect energy activity sources of emission, including electricity generation fuel consumption, water processing fuel consumption, refrigerants, and company-fleet fuel usage.
"In adherence with the wise vision of UAE's leadership, Dubai is spearheading green economy growth and climate change action. We are delighted to receive the internationally recognised ISO 14064-1 certification; this enhances the environmental credibility of DEWA's sustainability efforts. Since 2014, DEWA has launched an Emission Reduction Program which is the first of its kind in the region. The program provides an analysis of the current greenhouse gas emissions, and sets targets for reducing CO2 emissions until 2030, while reinforcing energy efficient and innovative solutions. The program is also aligned with Dubai Carbon Abatement Strategy set by the Dubai Supreme Council of Energy, which aims to reduce emissions by 16% at the level of Dubai by 2020," said HE Saeed Mohammed Al Tayer, MD & CEO of DEWA.
"Reducing the carbon footprint in organisations and companies will have long-lasting environmental and economic benefits. We are pleased to announce that DEWA has satisfied the stringent criteria for the ISO accreditation. The utility is now one of the leading government organisations in the region to have taken this bold and positive step towards tackling climate change, by establishing verified GHG inventories," said Waleed Salman, Chairman of Dubai Carbon.
Categories