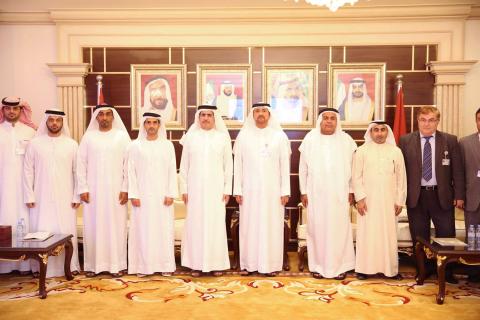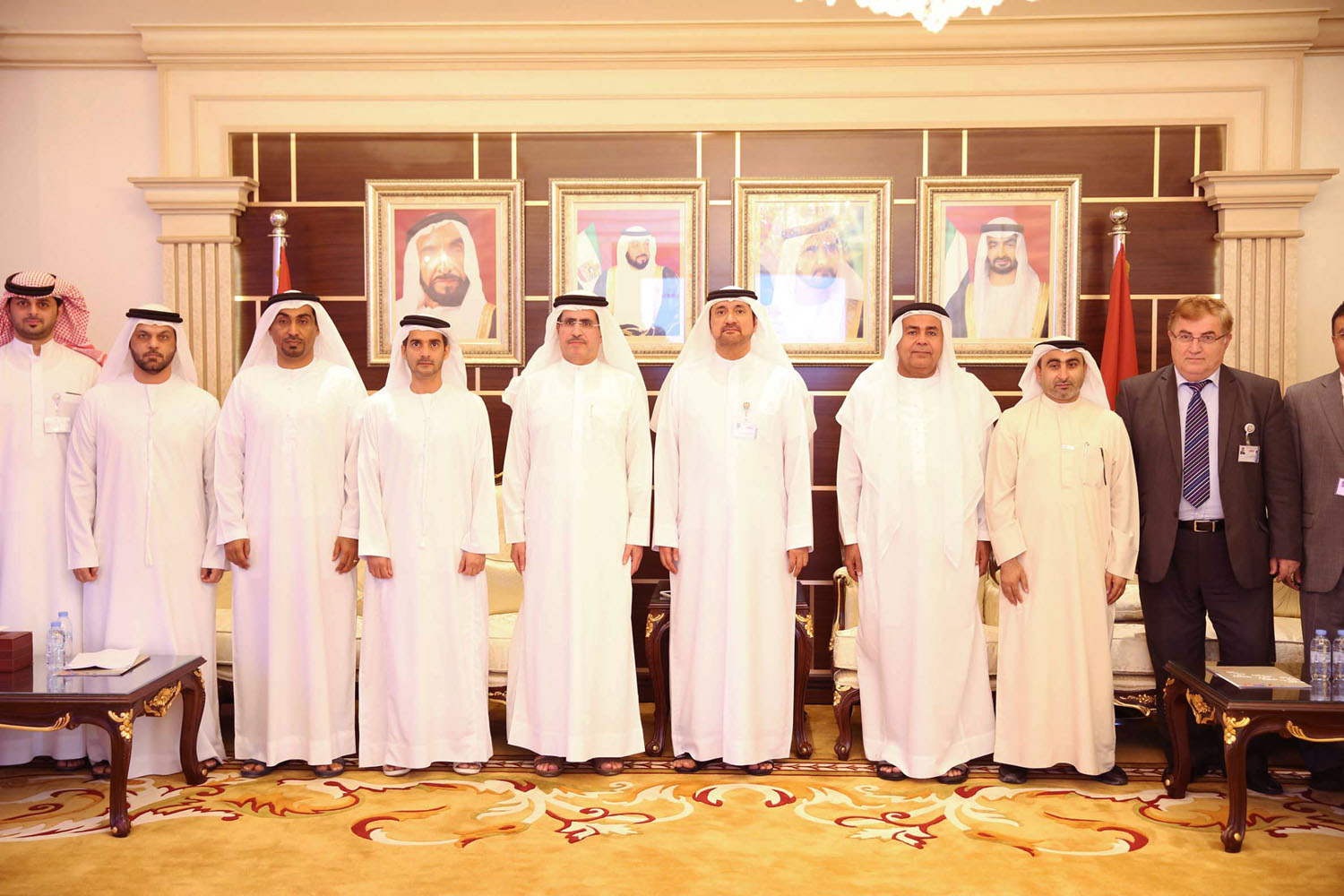 HE Saeed Mohammed Al Tayer, MD & CEO of DEWA signed a Memorandum of Understanding (MoU) with HE Dr. Mohamed Albaili, Vice Chancellor of the United Arab Emirates University (UAE University). The MoU worth over AED 15 million outlines the framework to conduct research to mitigate dust on solar panels. This is in adherence with the vision of the wise leadership to increase dependence on clean and renewable energy sources, and as part of Dubai Electricity and Water Authority's (DEWA) efforts to invest in solar energy projects.
"The MoU supports the vision of HH Sheikh Mohammed bin Rashid Al Maktoum, Vice President and Prime Minister of the UAE and Ruler of Dubai, to transform Dubai into a global hub for sustainability and green economy through ambitious renewable energy projects to ensure finding a balance between preserving natural resources and achieving sustainable development. We aim to harness the most advanced technologies to develop the next generation of solar panels, to address current challenges. Energy has become an essential part of social and economic development, and the shift to further reliance on clean energy has significant positive effects on the environment, society, and economy. Conventional energy has become less competitive compared to investments in clean energy. Decreasing oil prices, and technological development has led to an increase in renewable energy, and we are working to encourage Research and Development (R&D) in the field of solar energy to promote energy security and sustainability," said HE Saeed Mohammed Al Tayer.
"DEWA gives priority to R&D with a focus on solar energy. This is aligned with the National Strategy for Innovation, launched by HH Sheikh Mohammed bin Rashid Al Maktoum, to make the UAE one the most innovative countries in the world, and the Dubai Clean Energy Strategy 2050, aiming to provide 7% of Dubai total power output from clean resources by 2020, 25% by 2030, and 75% by 2050. One of the largest challenges facing the regional solar industry is the dust that accumulates on photo-voltaic (PV) panels. DEWA is pleased to cooperate with the UAE University, which is one of the best research institutions in the region, and the world. This will ensure finding the most efficient solutions, in adherence with the highest international standards," added Al Tayer.
Al Tayer noted the importance of strengthening ties with research institutions such as the UAE University, to ensure the continuous implementation of strategic projects, and the adoption of new technologies that will increase the efficiency of clean and renewable energy.
"Uniting efforts to achieve this clean and renewable energy project, is an opportunity to highlight the outstanding research abilities possessed by UAE University, regional and international researchers, and research centres and laboratories. UAE University is proud of its strategic partnership with DEWA, which will support efforts in achieving clean energy and sustainability. The partnership will also develop innovative solutions and promote knowledge and science in the community through research, to achieve a sustainable environment," said HE Dr. Mohamed Albaili, Vice Chancellor of UAE University.
"UAE University is keen to develop local, regional, and international strategic partnerships, to support research efforts by experts, who are capable of enhancing Dubai's abilities in the fields of research and innovation. This research project reflects UAE University's role towards supporting education, scientific research, and knowledge, to achieve sustainable development, and the UAE National Agenda," added Albaili.
As per the MoU, UAE University is committed to conducting research, analytical studies, and internal and external tests, in cooperation with the R&D Centre at the Mohammed bin Rashid Al Maktoum Solar Park. The centre includes two solar PV test facilities. The first is dedicated to studying PV panels, and the second is dedicated to researching Concentrated Solar Power (CSP) techniques.
The research covers a number of issues such as the accumulation of dust on solar panels, and analysing the physical properties of particles in atmospheric dust. This allows for the analysis of the dust on the performance of solar panels to find solutions to mitigate this issue. The test facility also prepares analytical reports to study the effectiveness of cleaning methods on solar panels in terms of cost and quality. Specialists from both parties will oversee the project.
Categories