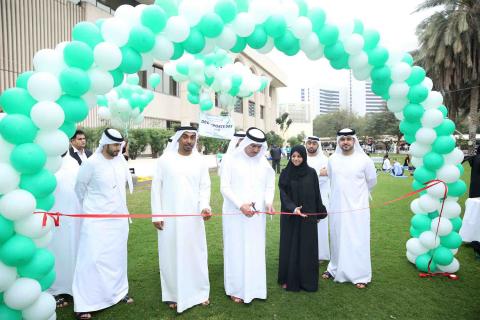 Dubai Electricity and Water Authority's (DEWA's) employees took part in sports activities as DEWA participated in the 2nd UAE National Sports Day on 16 February 2017, coinciding with GCC Unified Sports Week. The events were jointly organised by DEWA's Sports and Women's committees.
"Our participation in UAE National Sports Day supports the vision of the wise leadership, to promote sports among the community, and the directives of His Highness Sheikh Mohammed bin Rashid Al Maktoum, Vice President and Prime Minister of the UAE and Ruler of Dubai, to organise a national sports day for the community to encourage sports as a daily practice. At DEWA, we aim to raise awareness and highlight sports for a healthy lifestyle, productivity, creativity, and innovation. We also support all activities that promote cohesion among the community, and highlight the values of kindness, friendliness and harmony. This is to achieve the UAE Vision 2021, and the Dubai Plan 2021," said HE Saeed Mohammed Al Tayer, MD & CEO of DEWA.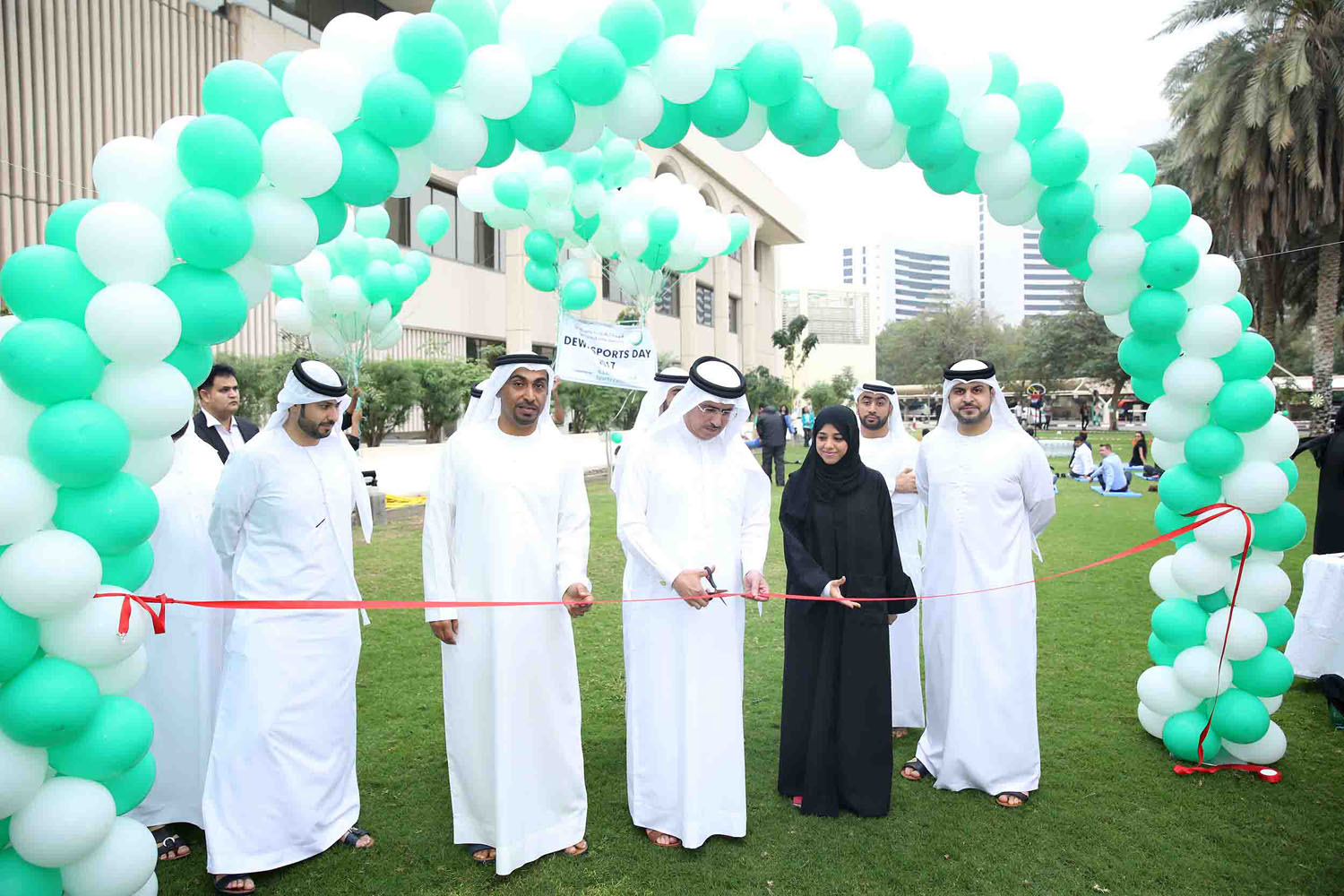 "DEWA is committed to organising distinctive sports events for its employees, to encourage their involvement in national sporting events. This reflects the shared human values, and our harmonious community. DEWA takes priority in achieving the happiness and well-being of the community, through a wide range of social, humanitarian and charitable initiatives. At DEWA, our role is not only to provide utility services according to the highest levels of efficiency and reliability, but also to contribute to the economic, environmental, and social sustainability of Dubai," added Al Tayer.
"DEWA's top management provides unlimited support to DEWA's Sports Committee, and encourages staff to exercise, and participate in different sports tournaments and events. DEWA promotes a healthy lifestyle, and works to stimulate positive energy, while strengthening communication and social activities amongst employees. DEWA's Sports Committee organises sports tournaments and awareness programmes throughout the year, to help the employees lead a better healthy life," said Dr Yousef Al Akraf, Executive Vice President of Business Support and Human Resources, and Chairman of DEWA's Sports Committee.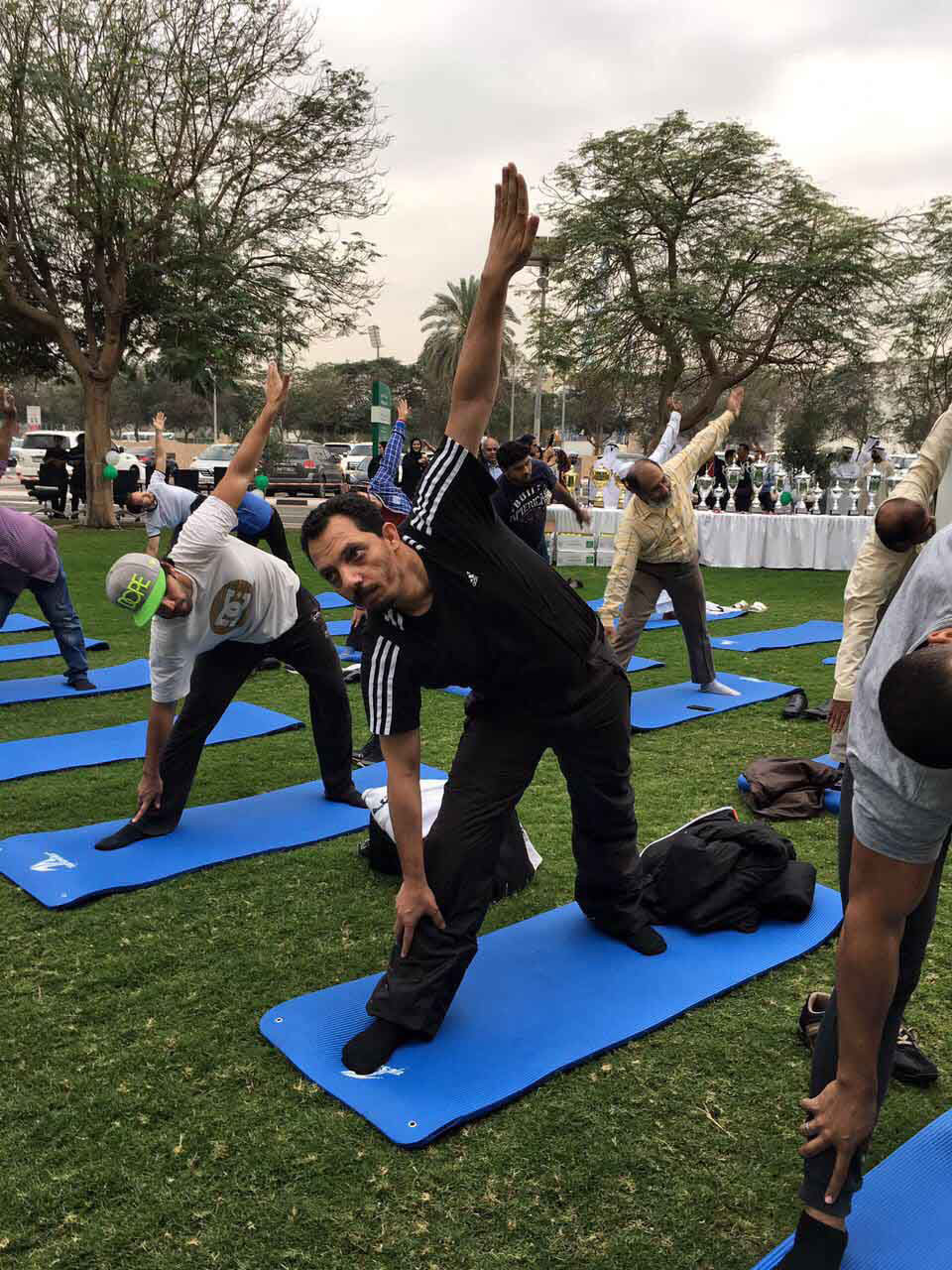 "DEWA's Women's Committee is keen on actively participating in the UAE National Sports Day, with distinguished events solely designed for women. We encourage the participation of our female staff in sports events, to increase their happiness. These events included yoga classes, aerobics, awareness sessions on nutrition and fitness, and competitions. DEWA's female sports champions projected inspiring presentations for the participants on their journey and achievements. DEWA encourages women's participation in sports events, in adherence with the national objective to establish a women's sports culture in the UAE. DEWA has formed female sports teams that have achieved remarkable results, winning a number or tournaments," said Khawla Al Mehairi, Vice President of Marketing & Corporate Communications at DEWA, and Chairperson of DEWA Women's Committee.
DEWA's sports activities took place at its head office, Warsan and Al Quoz. Activities included endurance contests for men and women, a flash mob, table tennis, darts, morning exercises, tug-rope, a 'Dewathlon' race, basketball, a cricket, and a Futsal championship.
Categories