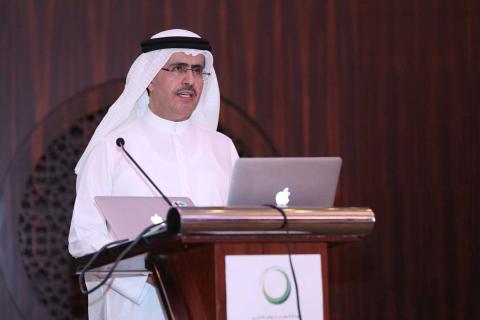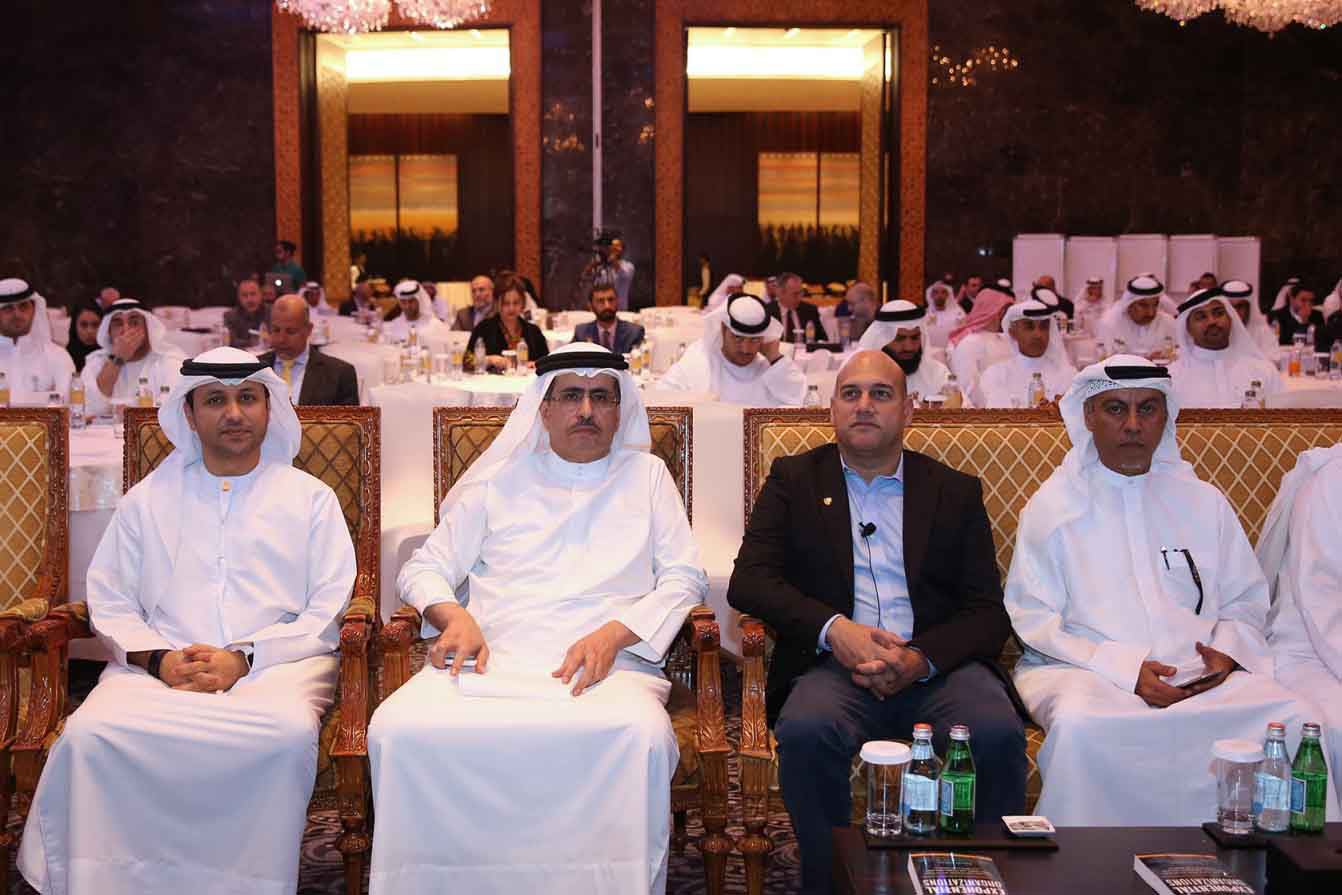 Dubai Electricity and Water Authority (DEWA) has launched an international programme for its staff, in collaboration with ExO-Works. The 10-week programme is the first of its kind in the region, and aims to enhance DEWA's role in shaping the future of energy and water. The programme supports the vision of the UAE's wise leadership to make foreseeing the future part of government strategic planning. It also supports DEWA's role as an incubator of creativity and innovation to achieve its vision to become a sustainable innovative world-class utility.
HE Saeed Mohammed Al Tayer, MD & CEO of DEWA, inaugurated the programme today. Present at the launch was Salim Ismail, an internationally recognised author and thought leader of future technologies and founding Executive Director and Global Ambassador of Singularity University. Ismail is also the supervisor of the programme, which includes 5 workshops and 4 specialised teams. DEWA's top management team will collaborate with ExO-Works consultants to enhance the understanding of disruptive technology, and evaluate its use to develop proactive plans and strategies.
"I am pleased to welcome you to the opening of the ExO Sprint Programme, which Dubai Electricity and Water Authority is organising in cooperation with ExO-Works. The programme supports our commitment to achieve the directives of His Highness Sheikh Mohammed bin Rashid Al Maktoum, Vice President and Prime Minister of the UAE and Ruler of Dubai, who has described the UAE Strategy for the Future as an "integrated strategy to forecast our nation's future, aiming to anticipate challenges and seize opportunities." The ExO Sprint programme is the first of its kind in the region, and will enhance DEWA's leading position in developing Disruptive Technologies and long-term proactive plans to cope with the fourth industrial revolution the world is going through. The programme also enhances DEWA's efforts to provide an environment that motivates its employees and work teams to create and excel, and train them to drive innovation and enhance competitiveness. These efforts support the vision of our wise leadership to shape and make the future so that the UAE becomes an effective contributor to shaping the future. This is done by making use of accelerators, innovation, and employing of the latest sciences and technologies. The UAE Government is working to transform the country into a knowledge-based economy by encouraging innovation, Research & Development, launching strategies and initiatives to develop government innovation by making it a corporate culture, and developing staff to be able to innovate and create across all areas. This long-term vision has resulted in the UAE achieving the first position in the Arab World in the Global Innovation Index 2016, which measures the performance of 128 countries in innovation. The UAE was also ranked first regionally and 16th globally in the World Economic Forum's Global Competitiveness Report 2016," said Al Tayer.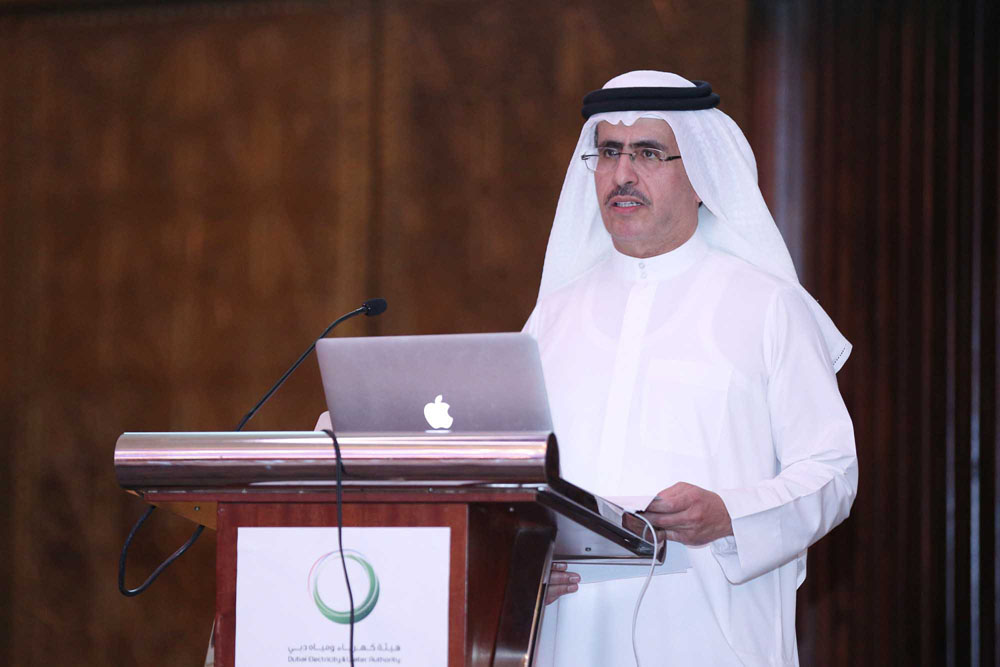 Al Tayer noted that DEWA's efforts in innovation support the efforts of the wise leadership to shape the future and prepare for change. Shaping the future is a major pillar of DEWA's work. This has consolidated its position as a platform that motivates innovation, and an incubator for innovators. DEWA adopts an integrated strategy to stimulate research and implement creative ideas and suggestions in energy, renewable energy, and water. This supports the Dubai Clean Energy Strategy 2050 to increase the share of clean energy in the energy mix, so clean energy will generate 7% of Dubai's total power output by 2020, 25% by 2030 and 75% by 2050.  DEWA contributes to the Dubai Future Accelerators initiative by supporting continuous Research and Development and keeping pace with rapid technological developments. This is done through incubators that innovate technological models and solutions, develop renewable energy technologies, and review the best international experiences in operating systems, mobile computing, cloud computing, virtualisation, distribution systems, software engineering, the Internet of Things, robots, Open Data and Big Data, and using drones in the energy and water sectors. This will contribute to achieving our vision and strategic plans in different areas, including energy and water smart networks.
"DEWA has adopted Strategic Innovation as one of five major pillars of its Strategic Plan 2021. We adopt the concept of innovation as part of our vision, and created Strategic Innovation to raise its importance as a theme to encompass 40% of DEWA's strategic map. DEWA has included strategic objectives within its strategy map to envision the future and innovation. DEWA has developed an integrated strategy to stimulate innovative ideas and suggestions, which are major components of DEWA's corporate values. DEWA realises the importance of keeping up to date with the remarkable technological advancements, by providing a motivating and inspiring environment, capable of finding creative solutions. DEWA provides all that is necessary to enhance knowledge and creativity, and exerts all efforts to support innovators and creative people, to achieve its vision to become sustainable innovative world-class utility," said Al Tayer.
"At DEWA, we realise that the early recognition of future opportunities and challenges and analysing them, while developing long-term plans, are key elements of the government of the future, to enhance government services and achieve individual and social happiness. We hope that this programme will contribute to enhancing DEWA's position as one of the leading organisations in shaping the future of energy and water and achieving the vision of His Highness Sheikh Mohammed bin Rashid Al Maktoum, who once observed that, "The UAE Strategy for the Future is our new approach to planning for the future by predicting, analysing and implementing highly effective action plans that accelerate development," concluded Al Tayer.
"DEWA is a pioneer in keeping up with the latest technological developments, and launching leading initiatives and programmes. This programme, which includes a number of workshops, enhances DEWA's role in keeping pace with the rapid developments. It underlines DEWA's efforts to enhance the capabilities of its staff and provide them with the necessary tools for scientific thinking that is based on the best international studies and research," said Marwan Bin Haider, Executive Vice President of Innovation and the Future at DEWA.
Categories