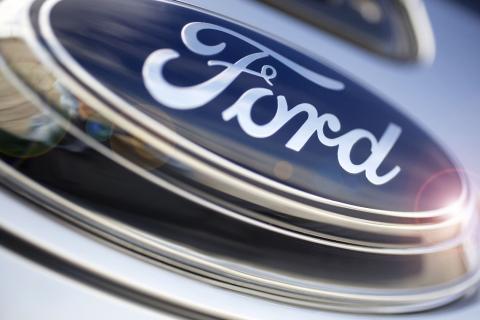 Ford Motor Company earns No. 1 spot on annual list of  Interbrand's 50 Best Global Green Brands
Ford scored high marks for transparency about its business operations and disclosure of performance information, particularly in the area of manufacturing
No. 1 ranking comes after Ford  came in  second on the list  last year and 15th in 2012 
DUBAI, UAE, 27 June 2014 – Ford Motor Company was recognized recently for its commitment to sustainability, ranking No. 1 on Interbrand's 2014 list of the 50 Best Global Green Brands. The automaker beat out last year's winner – Toyota – along with corporate heavy-weights Johnson & Johnson, Coca-Cola and Microsoft.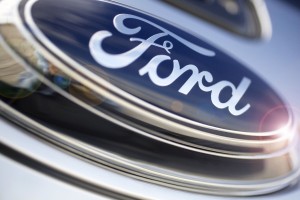 Ford claimed the top spot for its forward-thinking approach to environmentally responsible and sustainable manufacturing, greater transparency about its business operations, and for disclosure of information, particularly in the area of manufacturing. Ford's focus on water, highlighted in the company's recently released 15th annual Sustainability Report, as well as its waste-reduction and green building efforts, contributed to the company's rise to the top.
"We are honored to be named No. 1 in the 2014 Best Global Green Brands," said Robert Brown, vice president, Sustainability, Environment & Safety Engineering. "At Ford we are working to develop the highest-quality products in the market for our customers while manufacturing them in the most environmentally responsible manner and replicating this globally. This award tells us that our stakeholders agree."
When identifying the top 50 Best Global Green Brands each year, Interbrand starts with the 100 brands that make up its annual Best Global Brands report. Brands that appear on this annual ranking have a global presence and a demonstrated record of delivering value to their stakeholders. Interbrand then conducts extensive consumer research to capture public perception of the brands' sustainable or green practices and compares that to environmental or sustainability performance data collected and analyzed by Deloitte Consulting LLP.
"Over the past few years, Ford has proven to be a sustainability leader," noted Jez Frampton, Interbrand's Global Chief Executive Officer. "Sustainability is fully integrated into Ford's overall business strategy. As such, the company is able to swiftly identify and address its impact on the environment and society across every facet of its operations. Continuing to invest in alternative energy sources and fuel-saving technologies – and educating consumers on its benefits, will be key to enhancing its business and brand value over time."  
About Ford Motor Company
Ford Motor Company, a global automotive industry leader based in Dearborn, Mich., manufactures or distributes automobiles across six continents. With about 180,000 employees and 65 plants worldwide, the company's automotive brands include Ford and Lincoln. The company provides financial services through Ford Motor Credit Company. For more information about Ford and its products worldwide please visit www.corporate.ford.com. 
Ford's history in the Middle East goes back more than 60 years. The company's local importer-dealers operate more than 155 facilities in the region and directly employ more than 7,000 people, the majority of whom are Arab Nationals. For more information on Ford Middle East, please visit www.me.ford.com 
Ford Middle East is also a responsible corporate citizen with currently three CSR initiatives running in the region including the Ford Motor Company Conservation & Environmental Grants, Ford Warriors in Pink® breast cancer awareness campaign and Ford Driving Skills for Life safe driving awareness programme for young drivers and teens. 
The Ford Grants is a grass-root level initiative that has offered US$1.3million in grants to more than 150 Middle Eastern environmental projects since 2000. Ford Warriors in Pink® is a breast cancer community-based awareness initiative recognising the strength and courage it takes to deal with the everyday challenges of battling breast cancer throughout the year.  Ford Driving Skills for Life is a free programme designed to impart safe driving practices to students to help improve their road safety record.
Categories