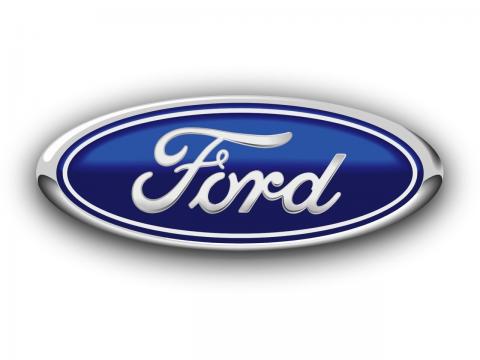 Ford calls for app developers to help tackle mobility challenges in Morocco offering $30,000 in prize, as it continues to expand Ford's Innovate Mobility Challenge Series to new cities
The Code for Taxicabs Mobility Challenge is seeking technological solutions that focus on making shared rides faster, safer, and/or more cost and time efficient for taxi drivers and their passengers
Following a long list of successful global mobility challenges – from Australia, to Sao Paulo, and Tapei to LA  – Ford's IMCS is now visiting North Africa for the first time, focusing on the culture of shared taxi rides in Morocco, and of how best to make the experience more efficient and beneficial for all.
Taxi sharing has a long history in Morocco and in many countries in the Middle East and North Africa. In Rabat and Casablanca, taxicabs frequently stop to pick up additional passengers and often won't start their journeys again until the cab is full of passengers--even if there are passengers waiting in the back seat.
The Morocco Code for Taxicabs Mobility Challenge could help to further study current mobility solutions related to ride sharing.
"Ford could learn from a long history of shared ride culture in Morocco and many cities in the Middle East and North Africa," said Bernat Szabo, managing director, Ford North Africa. "Ride sharing may have recently been introduced to other parts of the world but Moroccans and the people in the Middle East and North Africa have been sharing journeys for a long time".
Ford is looking for the world's developers to build an app that will assist passengers in enjoying a shared ride with more immediate and greater ease, while simultaneously in a more cost- and time-efficient manner. Alternatively, create a smartphone application that will help Morocco's taxi drivers fill seats quicker and more efficiently.
How to apply
Register for the Code for Taxicabs Mobility Challenge at Code4Cabs.Devpost.com, build your app, shoot a demo screencast video before the October 4 deadline, and be in with a chance to win a share of the $30,000 prize fund. The winning entry will be announced end of October 2016. Ford will also offer special prize for the solutions that will address the followings:
Help riders choose their taxi co-passengers, as well as where riders are picked up, either on route, or via a detour
Help travellers who have arrived by air and taken the train or shuttle to the Tramway in Casablanca or Rabat, to quickly find or schedule a taxi pickup from the Tramway stops
Improve safety for female passengers, by offering a way to ride with other women
Solutions that address one or more of the optional mini-challenges will receive higher scores, and will also be considered for the $3,000 best mini-challenge solution prize. "The Code for Taxicabs challenge is unique and app developers around the world will be able to help the local population with innovative ideas that can improve experiences, efficiency, safety and cost of shared rides," said Manisha Rafai, Ford's Innovate Mobility Challenge project lead. "We also hope to learn more about shared ride behaviors that can be applied to other regions around the world."
IMCS is one aspect of Ford Smart Mobility, a global plan to use innovative technology and smart solutions to be a leader in connectivity, mobility, autonomous vehicles, the consumer experience and data and analytics. The challenge series began in 2014, with 10 cities around the world, and continued through 2015 and 2016.
Early this year, the IMCS set about getting Mexico City residents moving. Ford asked app developers to leverage data from public transportation organisations, private transportation companies, and crowd-sourced projects to help residents and visitors get to their destinations – using a wide range of transportation options – in the best and most convenient way. Ford's IMCS has given rise to a multitude of smart mobility solutions, with the likes of a pay-by-the-minute car hire service (GoDrive), on-demand Dynamic Shuttle service for employees (GoRide), and the implementation of IMCS winner "Appy Parking", a predictive parking system capable of directing drivers to streets where they're more likely to find a space (GoPark), all addressing the unique mobility challenges that each specific community faces.
Categories