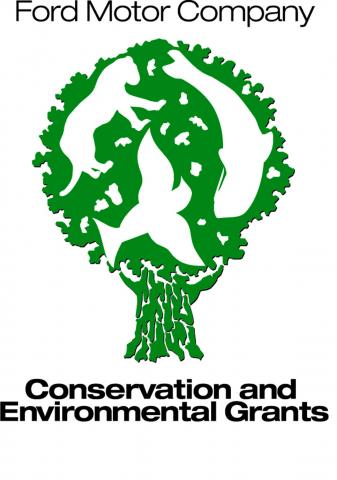 USD 100,000 prize divided among 12 Middle East organisations committed to environmental causes
A panel of 9 jurors reviewed more than 300 submissions before selecting the 2014 winners
Programme has awarded Middle East recipients more than $1.39 Million (USD) over past fourteen years.
DUBAI, UAE,March17, 2015
– The Ford Motor Company Conservation and Environmental Grants programmetoday announced12recipients who will share $100,000 (USD) to support their ongoing projects aimed at protectingthe environment. The Grants programme, which helps grassroots level projects dedicated to environmental causes, revealed winners from the UAE, Bahrain, Oman, Jordan, Lebanon, Iraq and Yemen. For the first-time in the initiative's history, the Ford Grants was extended to Yemen in 2014.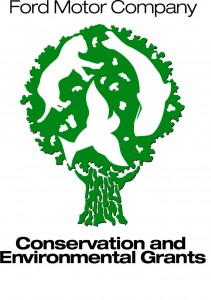 "Being active and supportive members of our local communities is one of the founding pillars of Ford Motor Company, and the Conservation & Environmental Grants demonstrate just that as proven by their track record over the past 14 years," said Kalyana Sivagnanam, director, Marketing Sales and Service, Ford Middle East and North Africa. "Through this programme, we honour the dedication of environmental groups who are passionate about educating young people to care for the environment and about the importance of conservation. "The work these worthy organisations do in their areas will leave a lasting legacy in their communities and for future generations," Sivagnanam added. This year's grants recipients, who are in the process of receiving their funds with completion in the next 30 days, are:
JORDAN
Land and Human Advocate Progress (LHAP) -
Traditional Water Harvesting Improves Community Resilience to Climate:
In 2011, Land and Human to Advocate Progress (LHAP) initiated a project to reuse grey water to reduce water consumption and consequently help address the issue of water scarcity in Jordan. With the Grants award, LHAP will organise 15 visits to three sites from Amman and other cities and focus its campaign to drive awareness amongst media and influencers.
Award: $10,000
Green Generation Environmental Group -
Garbage Museum:
This programme aims to establish a permanent scientific and educational museum for waste at a state-owned school in Amman. The award will be used to present an educational exhibit that explains the lifecycle of home and school garbage.
Award: $10,000
 LEBANON
Arcenciel -
Sodak's Space:
Sodak Space is intended to create an innovative and interactive mobile exhibit to help educate the Lebanese community in waste management good practices. The exhibit leads by example with seats made from upcycled materials, original sorting bins, an educational dart game, an interactive wall and wheelchair challenge.
Award: $10,000
Al Safadi Foundation -
Don't Waste Your Waste:
This project aims to increase the sense of responsibility among the Lebanese community on waste management and recycling issues. The organisation will also tap students to help in awareness campaigns and to train them in recycling initiatives.
Award: $8,880
Association for Forests, Development and Conservation -
The Tree Trail:
The Tree Trail is a unique way to propagate environmental education and eco-tourism by establishing a hiking trail in the village of Ramlieh. The trail will weave its way into the natural forest to provide access for hikers and highlight, at the same time, Lebanese flora through informative plaques on major tree species along the way.
Award: $5,280
 Al Manar Modern School -
Urine Power Generator:
Al Manar Modern School has devised a unique environmental project that uses urine to produce electricity. The project addresses three major environmental concerns: pollution, sewage and electricity costs. The award will be used to purchase model components, to test and to implement the programme.
Award: $12,000
 IRAQ
Iraqi Centre Supporting the Role of the Youth -
Let's Save Tigris:
The highly-polluted Tigris River needs help to save it from dying. Through environmental awareness and advocacy campaigns, the Iraqi Centre Supporting the Role of Youth is acting to help preserve the famous river, and this award will help fund an awareness campaign to reduce pollution from both the government and private sector.
Award: $3,040
 UNITED ARAB EMIRATES
Rima Jabado -
Your Eyes on Elasmos:
This project aims to advance research and conservation by promoting citizen science in areas of conservation and threatened species, working to ensure the diversity, abundance and distribution of sharks, rays, guitarfishes and sawfishes (elasmobranch) in the UAE.
Award: $6,000
BAHRAIN
Bahrain Women's Association for Human Development -
Environmental United:
This project aims to highlight the best environmental behaviour and practices to be adopted to achieve a sustainable environment. The grant will be used for English and Arabic educational materials, including a guide for kindergarten.
Award: $14,700
OMAN
Biosphere Expeditions -
Capacity-building in civil society in Marine Conservation in the Sultanate of Oman:
Biosphere Expeditions has established two Marine Protected Areas (MPA) which need consistent local support to remain protected. To achieve this, Biosphere Expeditions is training and engaging local people in reef conservation through Reef Check methodology and establishing a civil society based Reef Check network in Oman.
Award: $15,000
YEMEN
Sumood Abdul Hadi Al-Bahlooli -
Booklet A, B for home farming:
This grant will support the publication of a simple booklet detailing how to grow vegetables indoors, written in an easy-to-understand manner, and supported by prominent experts in the field of agriculture. The booklet will be printed and sold at public libraries.
Award: $2,600
Mohammed Abdullah Abdo Al Hakimi -
Green Dream:
Green Dream is the main source of news and information about environmental issues in Yemen. The project is the first independent Yemeni news site specialising in covering environmental news which aims to create community awareness in a country where environmental awareness is still very weak. Green Dream aims at increasing news coverage in order to reach more people whether on the Internet or through their mobile.
Award: $2,500
Programme History
Over the last 14 years, the programme has awarded almost $1.4 Million (USD), spread to 176 separate projects throughout the Middle East. Grants have supported projects that study and conserve the region's rich biodiversity, recycling programmes, green building initiatives and work to raise conservation awareness. The Ford Grants is one of the largest corporate initiatives of its kind in the region, created to empower individuals and non-profit groups that are donating their time and efforts to preserve the environmental well-being of their communities. Ford Motor Company Conservation & Environmental Grants has received support from various governmental and non-governmental environmental authorities from around the Middle East, including the World Wide Fund for Nature, the Emirates Wildlife Society, the Arab Forum for Environment & Development (AFED) and UNESCO Doha. "As a one of the strong advocates of environmental protection and conservation in the region, UNESCO Doha is happy to support the Ford Motor Company Conservation and Environmental Grants," said Anna Paolini, director, UNESCO Doha.  "This programme is outreaching more and more grassroots regional beneficiaries each year in a concrete effort to support their environmental work. Much advocacy is needed to encourage more communities and groups to be part of this conservation effort. We need to spread even further to outreach and backup more good proposals." Winners are chosen by an independent panel of judges consisting of academics andleaders from regional environmental organisations. The judges are carefully selected in partnership with UNESCO Doha based on geographical coverage, age and gender equality. They look for initiatives that demonstrate a well-defined sense of purpose, a commitment to maximising available resources, and a reputation for meeting objectives and delivering planned programmes and services. For more information about Ford Motor Company Conservation & Environmental Grants, please visit
http://me.ford.com
or write to
fmegrant@ford.com
.
Categories