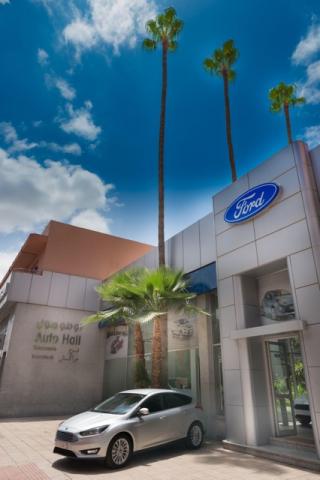 New sales office in Casablanca for North African region will help bring seven new vehicles to North Africa
New purchasing office in Tangier will more than double amount of parts purchased in North Africa
Ford Motor Company Fund launches Henry Ford Entrepreneurship Academy pilot project in Morocco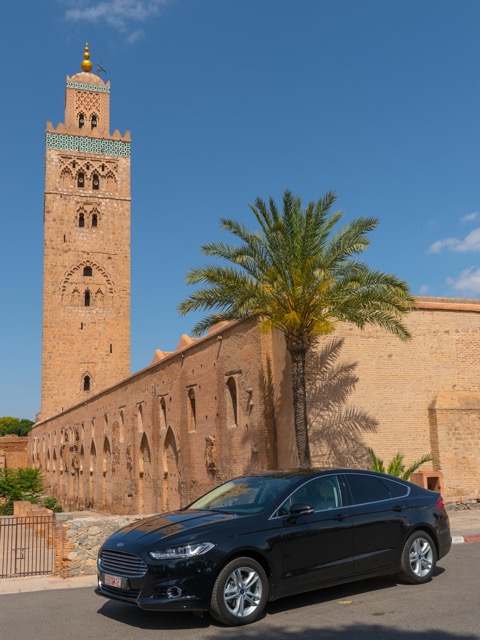 As part of its global growth plan, Ford Motor Company is expanding its operations in North Africa with a new regional sales office in Casablanca and a purchasing office in Tangier.
"Morocco is a great place to do business," said Jim Benintende, president of Ford's Middle East and Africa (MEA) region. "Morocco has a very skilled and motivated workforce, a growing automotive supplier ecosystem, access to ports, free and fair trade agreements and a very pro-business mindset. Ford is delighted to partner with Morocco to expand our operations in North Africa."
"We are proud to partner with a multinational company like Ford to grow its business in Morocco and are very pleased it selected Casablanca and Tangier as locations for its North African sales and purchasing operations," said Mamoune Bouhdoud, Minister Delegate to the Minister of Industry, Trade, Investment and Digital Economy. "We are confident that Morocco will benefit greatly from the economic impact of Ford's presence. Morocco has great infrastructure, a pro-business mindset, a highly trained workforce, an automotive supply base, a strategic positioning and a challenging industrial strategy. All these are great assets that are advocating for a more ambitious win-win partnership with Ford."
Ford is bringing seven new vehicles to North Africa this year and will more than double the amount of parts it purchases from North African-based suppliers. The growing automotive supplier network in North Africa, primarily in Morocco, will supply parts to Ford's assembly plant in Valencia, Spain, among other operations.  Ford has completed a 2.3 billion euro investment in its Valencia plant – the largest automotive investment in Spanish history – allowing it to increase its volume and the number of nameplates it produces.
The upgraded facility can now produce 450,000 vehicles annually, and is flexible enough to adjust volumes among six nameplates assembled there: Mondeo, Kuga, S-MAX, Galaxy, Tourneo Connect and Transit Connect.
The facility currently builds Fusion wagon, five-door, and four-door including Fusion Hybrid, Kuga SUV, Transit Connect light commercial vehicle and Tourneo Connect people-mover. It recently began production of the all-new S-MAX and Galaxy MPVs, as well as the Fusion.
"In order to support our production expansion just across the Mediterranean in Valencia, the amount of parts Ford sources in Morocco and North Africa will increase exponentially," added Benintende.  "This translates into thousands of indirect jobs and millions of dollars in investments," he said.
"The most important part of this expansion is that we will be bringing more vehicles that customers want and value to markets across North Africa," said Benintende.
Ford is opening 13 new retail facilities in North Africa this year, three in Morocco.
Ford in Morocco
Ford's distributor Auto Hall has been selling Ford vehicles in Morocco for more than one hundred years. Its founder, Gabriel Veyre, was tasked by the Sultan in the early 1900's to bring the automobile to Morocco. After extensive research, in 1911 he chose Ford. Auto Hall began selling Ford cars to the newly mobile Moroccans soon after, and due to growing demand, it incorporated Auto Hall in 1920.  SCAMA (Société Chérifienne d'Automobile et de Matériel Agricole), a subsidiary of Auto Hall was founded in 1993.
Morocco is the best-selling market for Ford in North Africa. Ford has sold 3,400 vehicles so far this year in Morocco, an increase of 26% compared to Jan – April 2014.  Ford expects its sales growth in 2015 to continue to outpace the industry growth rate of 11%.
Henry Ford Entrepreneurship Academy
Ford is committed to giving back to the communities in which it operates.  As part of its  expansion in Morocco, Ford's philanthropic arm, the Ford Motor Company Fund, is launching the Henry Ford Entrepreneurship Academy in Morocco, an innovative pilot project that sets the stage for additional community programs.
In cooperation with the International Institute of Higher Education in Rabat and Virginia Commonwealth University, the Henry Ford Entrepreneurship Academy will assist future business leaders in developing the skills, tools, and entrepreneurial mindset needed to develop creative ideas, assess their feasibility, and launch and grow new ventures.  Participants will receive cutting edge training from faculty and insights from local entrepreneurs on the steps and activities for creating and sustaining and entrepreneurial businesses, including businesses with a social/sustainability focus.  The target groups for this workshop includes local entrepreneurs from a variety of backgrounds who desire to think and act more entrepreneurially.  VCU and IIHE will also create a support network for participants after the training is completed.
Ford Motor Company Fund is the philanthropic arm of Ford Motor Company. For more than 65 years, Ford Fund has worked to improve people's lives and make the world a better place. We have invested nearly $1.5 billion to support innovative programs that help our neighbors, concentrating our efforts on Community Life, Education and Safe Driving. Through the Ford Volunteer Corps, more than 27,000 Ford employees and retirees give back work on community service projects in 41 countries each year.
Categories