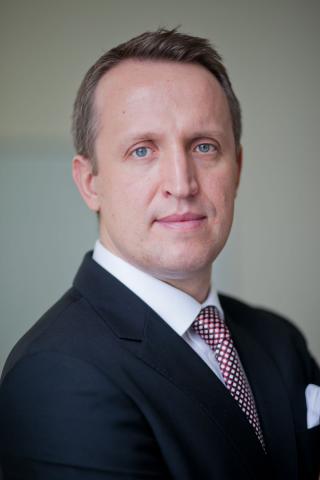 Wojciech Bajda was appointed as the Head of Industry and Society Unit at Ericsson Middle East in January, 2017
Bajda will be responsible for capturing new market opportunities in new business areas
Ericsson, today, announced the appointment of Wojciech Bajda as Head of Industry and Society Unit for Region Middle East.
Bajda will be responsible for driving business growth and capturing market opportunities within the Middle East region to drive business growth and capture market opportunities in new business areas with a special focus on Energy and Utilities, Public Safety and Security; and Intelligent Transport Systems and Smart Cities.
Bajda joined Ericsson in Poland in 2000 as a Sales Manager. During his seventeen-year tenure with the company, he has held many roles including Key Account Manager for T-Mobile, which was the biggest Ericsson account in Poland at the time. He started his international assignments in 2009 working with Orange and Millicom Accounts in Africa. Prior to joining Ericsson Region Middle East, Bajda led Ericsson's business in Eurasia consisting of 11 countries from Belarus to Mongolia.
In 2005, Bajda completed his MBA at the University of Bradford in the UK. Before joining Ericsson he obtained a Master of Science degree in Electronics from the Technical University of Lodz in Poland.
Commenting on the appointment, Rafiah Ibrahim, Head of Ericsson Region Middle East and East Africa said: "We are pleased to welcome Wojciech Bajda's to our Leadership Team in the region; with the ongoing transformation of all industries enabled by 5G, the Internet of Things and Cloud technologies, Wojciech and his team will drive our plans supporting our customers and industry partners to build a truly connected Networked Society."
 "I look forward to the new challenge offered by this region and I plan to implement new strategies that will build upon Ericsson's existing capabilities to achieve companywide goals for evolution into the Networked Society," said Bajda.
Categories