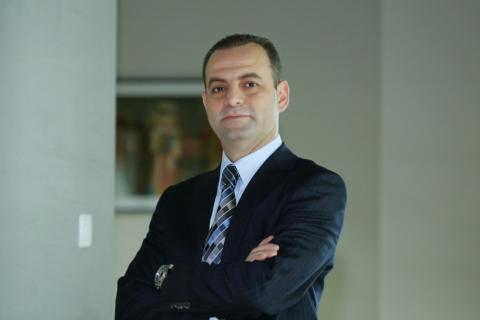 Drake and Scull secures AED 1.57 Billion in project awards year to date
 UAE, July 27, 2015 - Drake & Scull International PJSC (DSI), a regional market leader in the integrated design, engineering and construction disciplines of General Contracting, Mechanical, Electrical and Plumbing (MEP), Water and Power, Rail, and Oil and Gas, and wastewater treatment, has announced that its engineering subsidiary Drake & Scull Engineering Kuwait, has secured an MEP development contract worth AED 218 million for a major education institution which is scheduled to be completed in 2018. The AED 218 Million contract also brings up DSI's total project awards in 2015 year to date to AED 1.57 Billion in value.
 Under the terms of the agreement, DSE will undertake construction, operation and maintenance of Electrical Works including Power, Light, A.V System, Fire Alarm System & all Low Voltage Works as well as the Supply, Installing, Testing & Commissioning and Maintenance of all Electrical works.
Ahmad Al Naser, Managing Director of Drake & Scull Engineering, said: "Kuwait remains one of DSE's most strategically important markets in the Middle East, as we have established a leading position in the country's engineering sector. The contract for the education institution is a prestigious win which further cements our association with Kuwait's education sector. The country's non-oil economic sectors, including real estate, have benefited from the government's ambitious investments, continuing to grow in the medium term. With a growth in non-oil segments and expansion of the consumer sector, the Kuwait real estate sector is currently enjoying a growth upswing and DSE is confident of capitalizing on this forward momentum by securing more large-scale projects in Kuwait in the near term."
DSI has been operating in Kuwait since 2004 and has been associated with several prominent construction and engineering projects, including the Special Training Centre for Public Authority for Applied Education and Training, the Nursing Institute, and British Industries Printing Press in Shuwaikh; the College of Basic Education - Boys Campus in Ardiya; Kuwait Chamber of Commerce and Industry Headquarters, the State Audit Bureau of Kuwait, and Public Institution for Social Security Building in Kuwait City; the Immigration Complex; and Nasser Tower.
 DSI's ongoing projects include the College of Business, College of Arts, the College of Health and Sciences for Girls, Sheikh Saad Sports Complex, Sheikh Jaber Cultural Center, Government Center for Testing and Research, Souk Al Kuwait, Souk Al Kabeer, Al Sager Cardiac Clinic, and a private residence.
Categories