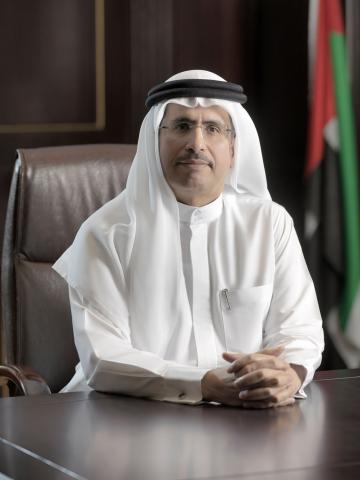 DEWA has organised a three-day workshop on three-dimensional (3D) Customer Happiness Centres and preparations for evaluating seven-star services in cooperation with Ethos Consultancy. The workshop targeted managers of 8 DEWA Customer Happiness Centres across Dubai and supervisors, administrative personnel and counsellors from the centres. A total of 40 trainees benefitted from the session.
The workshop highlighted the global star-rating system and organisational excellence. It discussed the assessment of the star-rating process and provided an overview of relevant initiatives and models. It also touched on reporting segments, services rating, the planning of individual development, and systematic capacity-planning.
"The vision of Dubai Electricity and Water Authority is inspired by the directives of His Highness Sheikh Mohammed bin Rashid Al Maktoum, Vice President and Prime Minister of the UAE and Ruler of Dubai, to provide a new government experience that is the first of its kind in the region. It aims to redefine the provision of public services to the highest standards. In our pursuit of operational efficiencies comparable to and even better than those of the private sector, we have undertaken initiatives such as the launching of three-dimensional customer centres based on the latest global technological advancements. We work to achieve happiness for our clients, and provide value-added services by following up on their experiences and impressions. We measure the efficiency and effectiveness of the services we provide through various means, such as a secret shopper scheme, customer happiness surveys, and a customer complaints system, among others. We are also keen to measure customer experience indicators to provide the appropriate services and to identify priorities for improvement. To attain seven-star service status, we plan to redesign our centres in line with the requirements and expectations of our customers. We intend to provide the best experiences for customers accessing DEWA services", said HE Saeed Mohammad Al Tayer, MD and CEO of DEWA.
"We have transformed customer needs and aspirations into value-added services that we provide around-the-clock, which saves money, effort and time and makes customer happier by simplifying our procedures with smart and innovative services that feature the latest technologies. As part of our organisational structure, we have dedicated a customer happiness division that targets over 750,000 customers through 15 customer happiness centres and our customer care centre. Moreover, we have provided all our services on our website, with our smart application compatible with the most famous global platforms and offering a single-integrated package that includes everything a customer needs. These include 150 smart services. We have also provided value-added initiatives to our customers, such as the TAM, QAFAY, TARISH, Hayyak, Asher, Ashal, Tarsheed, Shura, DEWA Smart Centre, Tayseer, and Al Namoos. These and other initiatives resulted in a customer happiness rating of 95.7% in 2015, which is one of the highest in the world. DEWA has also been able to develop a pioneering work model by diversifying its portfolio and sources of income to ensure financial sustainability," said Al Tayer.
"To advance our vision of becoming a globally-renowned sustainable and innovative institution, we have incorporated excellence and creativity in our daily work to improve performance and efficiency as well as provide comprehensive and high-quality services that meet the needs and expectations of Dubai's citizens and residents. We provide the best smart services to our customers offering the highest standards of efficiency, availability, reliability and accuracy to achieve higher levels of happiness. We are working on the latest international technologies for customer happiness centres to ensure that all such facilities earn seven-star classification and be regarded by His Highness Sheikh Mohammed bin Rashid Al Maktoum as centres for innovation, development, and hospitality," concluded Al Tayer.
"DEWA relies on the latest technologies to provide its customers smart, fast, seamless and integrated services available round-the-clock, seven days a week. Its customer happiness centres follow seven-star standards. DEWA has completed the smart transformation of all its services in a record time of less than a year to support the Smart Dubai Initiative. It has also achieved the highest levels of customer happiness through the implementation of many smart and innovative programmes and initiatives based on the needs of customers in accordance with best practices in the management of customer happiness," said Abdullah Al Hajri, Executive Vice President of Customer Happiness at DEWA.
Categories