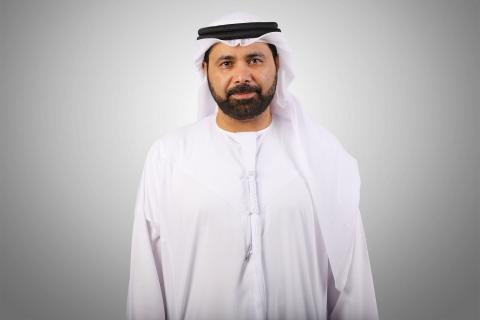 13 new services designed to promote competitiveness and enhance emirate's investment attractiveness
The Department of Economic Development - Ajman (DED-Ajman) is set to unveil 13 new e-services during its participation at the 37th edition of GITEX Technology Week (GITEX 2017), an annual consumer computer and electronics trade show, exhibition and conference, which will be held from October 8 to October 12, 2017 at the Dubai World Trade Centre (DWTC). The new set of services represent the second installment of the department's '50 Electronic Smart Services' initiative, which aims to launch 50 new e-services by the end of the first quarter of 2018. The move demonstrates DED-Ajman's commitment towards supporting the emirate's shift to a smart government model, which is expected to help provide innovative services that can bring happiness to customers in line with 'Ajman Vision 2021.'
According to DED-Ajman's senior officials, the department has completed its preparations for its coming participation at GITEX, which is being held under the theme, 'Reimagining reality: Discover, Transform, Innovate.' Visitors to this year's event will have the chance to review the emirate's new set of services, which will be offered by DED-Ajman's key divisions--Registration and Business Licenses Department and the Directorate of Control and Consumer Protection. The new e-services include services for agent licensing, which includes issuance, legalizing and printing; renewal of services agent contract, which covers issuance and printing; renewal of business corporate contract; obtainment of an inspection warrant at the request of an establishment and inquiring on the status of an inspection conducted on any transaction.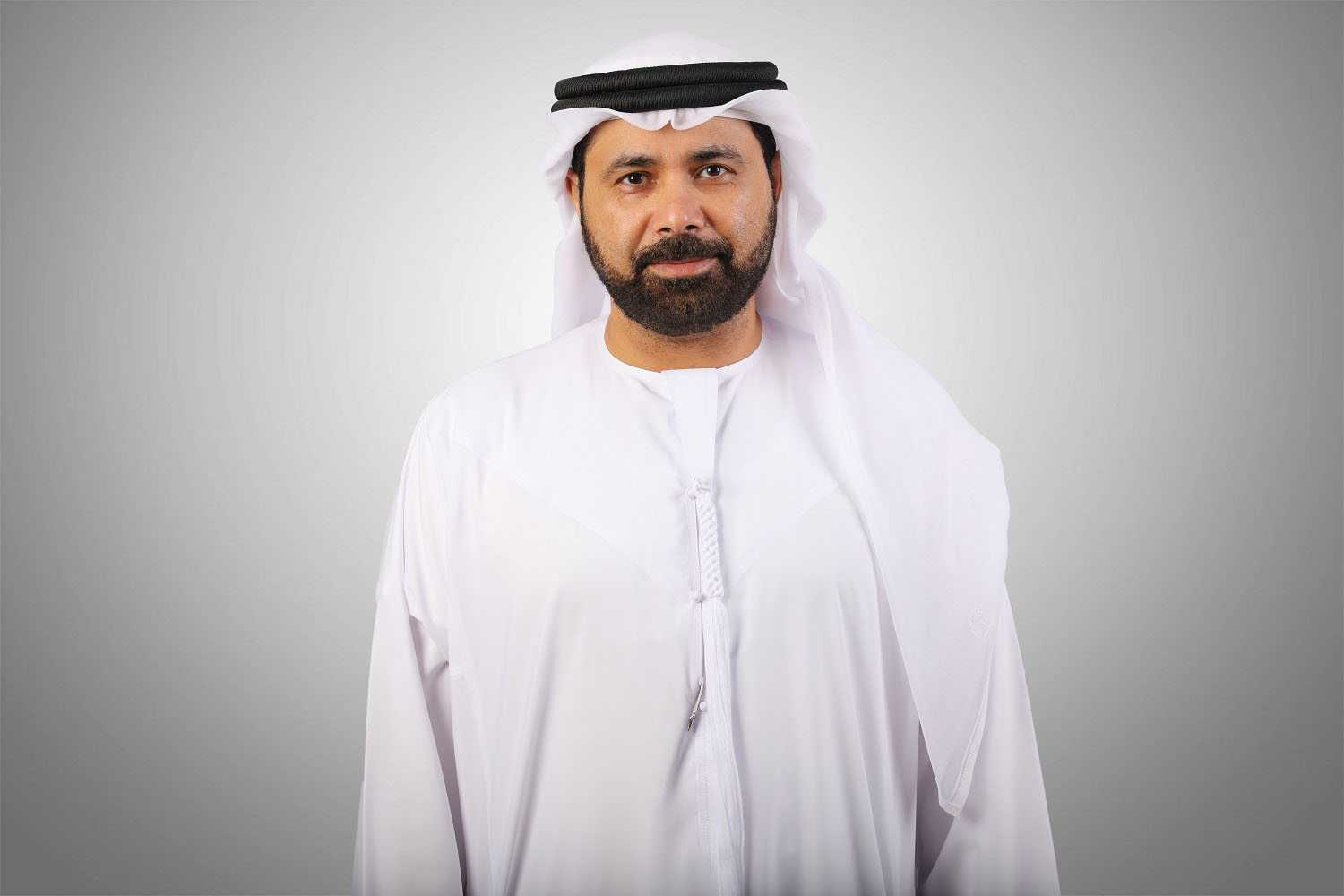 His Excellency Ali Issa Al Nuaimi, Director General, DED-Ajman, said: "Our participation at GITEX Technology Week 2017 falls in line with our commitment to support the country's efforts to shift to a Smart Government model in order to make government services easier, faster and simpler--bringing happiness to the customers. DED-Ajman's new e-services contribute as an important platform for a strong start towards enhancing the ease of doing business, while also opening new horizons to encourage investors to make maximum use of the economic and investment capabilities available in Ajman, leading to a competitive economy that achieves sustainable development goals by 2021."
Saud Al Shammari, Director of Economic Registration and Licensing Department, DED-Ajman, explained that GITEX 2017 serves as a strategic platform for the department to showcase its latest range of e-services, which is expected to be part of the driving force in the emirate's efforts towards smart transformation.
He added that the Registration and Business Licenses Department will be throwing the spotlight on the benefits and advantages to be gained from using the new services for services agent licensing and economic licenses of business companies--which has been specially customized and developed in line with the objective of streamlining government procedures and facilitating different transactions coming from individuals and businesses.
Al Shammari said, "The new services represent a paradigm shift in terms of performance improvement, offering a seamless, swift, and efficient completion of the procedures to issue and renew the business licenses online via the website or the smart application. This initiative comes in line with the DED's commitment to creating an enabling environment for attracting investments and promoting growth of businesses, which imparts our strategic vision of building a competitive and diversified economy for sustainable development."
In a related context, Mohammed Masoud Al Kutbi, Director, Directorate of Control and Consumer Protection, DED-Ajman, noted that the Directorate of Control and Consumer Protection will throw the spotlight on two new electronic services aimed at automating the procedures in seeking an inspection warrant at the request of an establishment and inquiring about the status of the inspected transaction. These new services are considered to be an essential addition in the facilitation of access to the generic services, which is expected to contribute to the efforts to place top priority on consumer protection--an essential aim of the department that takes full responsibility for creating a fair, equitable and open environment for consumption and investment and enables growth and coherence for the national economy.
"The new electronic services will help in the establishment of a solid foundation that reflects our vision of bringing happiness to the consumers and customers by saving time and effort in the procedures of seeking inspection requests and inquiring about the inspected transactions  as well as accelerating the procedures to achieve balance in the consumer market and promote the emirate's investment activity, which in turn, helps establish a diversified and competitive economy that guarantees the sustainable development of Ajman." added Al Kutbi.
Yaqoub Yousuf Rasheed, Director of IT Department, DED-Ajman, commented, "The newly introduced electronic services are testament of our adherence to achieving smart transformation, which is at the top of our strategic priorities. Such transformation wouldn't have been possible if not for the development and provision of smart services that are more relevant to the customers using the latest technologies and smart platforms that ensure seamless, efficient, and reliable procedures. During GITEX, we will have the opportunity to launch 13 new services as part of the project of Developing and Providing 50 Smart and Innovative Services in the next six months and in keeping with our commitment to fully utilizing the advanced technology in the endeavors that the department is undertaking to meet the needs of the business community and to bring happiness and well-being to the customers and people of Ajman."
In conclusion, Rasheed said: "We are adopting an approach based on the optimum utilization of technological advancements in developing a comprehensive and integrated portfolio of electronic and smart services that can help streamline the procedures and facilitate smoother online transactions-- ensuring that all the requirements of society, particularly across business environments, are well met. In the last year, we've managed to achieve remarkable progress in facilitating the initial approvals regarding the issuance of licenses; reservation of trade names; issuance and renewal of new licenses and permits and inquiry about the issuance or renewal of the new licenses using smart services. This approach enabled us to develop 13 new services that would undoubtedly drive the environment of business and investment in the emirate. Therefore, we will continue to strive in meeting the aspirations of DED-Ajman towards facilitating and streamlining the government procedures, which helps facilitate the electronic connection with the local and federal departments in order to enable the investors to accurately and clearly identify and practice more than 3,700 economic activities."
For his part, Abdulaziz bin Hamdan Al Nuaimi, Head of Economic licenses, DED-Ajman, added that, as per the report of the department's customer service staff, there is no negative feedbac, DED-Ajman, said, "We always keep in mind of the comfort of the investor during his journey to obtain the necessary licenses. Therefore, we do everything that we can to make it easier for him during the procedures of issuing and renewing the business licenses. This new bundle of electronic services represents an essential addition to our integrated portfolio—combining all the generic initiatives and projects aimed at developing the facilities of business licensing in a fashion that ensures the further promotion of Ajman's competitiveness, especially in the ease of doing business. We are confident that the new package of e-services will constitute yet an advanced step towards our goal of providing ease in doing business and creating an investment environment that enables the building of a diversified and competitive economy in order to position Ajman among the most competitive destinations for local and foreign direct investments."
For his part, Hamad Al Mehry, Manager of Economic licenses, DED-Ajman, stated, "DED-Ajman has clearly taken giant steps towards smart transformation, complemented by a bundle of innovative services that is expected to bring in impressive impact on facilitating the issuance of all kinds of permits. This progress reflects positively on the competitiveness and investment attractiveness of Ajman. which has helped position the emirate in the 35th place in the Ease of Doing Business Rankings in the last year. These new 13 services will be well on the way to the full utilization and deployment of modern technology in serving our aspirations of attracting more internal and external investments and promoting high value-added economic activities that support the economic development and sustainable development of Ajman and the UAE."
Categories