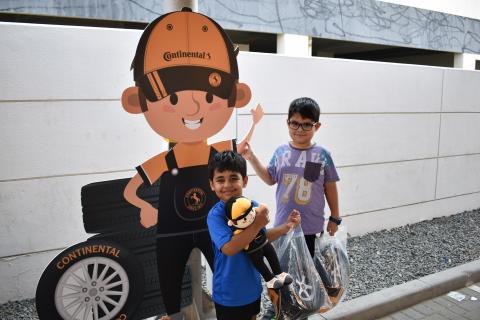 Continental Tires has launched a 'Back to School' initiative as part of its ongoing endeavor to raise safety awareness amongst parents and drivers. In the first week of the school year, the German tyre manufacturer checked over 240 tyres at Emarat Petrol Station and shared safety tips with the drivers to help increase road safety.
To boost the enthusiasm of the drivers of the future at the start of the school year, Continental gifted over 160 kits to students, including a backpack, baseball cap and a fun safety booklet.
This initiative comes on the back of Continental's Vision Zero initiative – zero fatalities, zero injuries and zero accidents – and complements the brand's successful safety campaigns with leading schools and universities in the Emirates.
You can watch more on: <<Continental 'Back to School' safety awareness initiative video>>
Categories