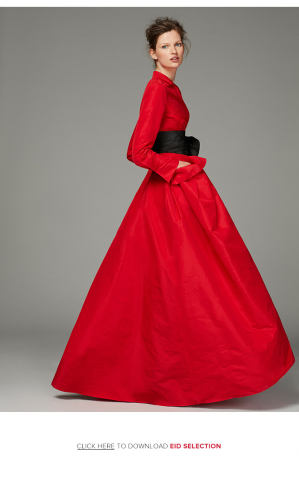 CH Carolina Herrera presents the Eid Selection. Ruffles, dramatic contrasting bows, pleats or surprising sleeves, which are a brand signature, appear on gowns, cocktail and shirt dresses and versatile two-piece combinations.
The  prominent  use  of  noble  fabrics  such  as  crepe, taffeta, lace or  brocades  is  enveloped in vibrant colors such as mimosa yellow, emerald green, peony, CH Red, Klein blue or the essential black and white, featured   in    refreshing sequins, feathers and lurex.
An explosion of color and elegance which represents the Herrera woman and her "Alegría de Vivir".
Categories