"Fire carries a risk that makes my work more intense and exciting"
Three years after his last exhibition in Beirut, the artist Jean Boghossian returns to this city to show the Lebanese art lovers his engaging creations, but this time at the old l'Orient-Le Jour building, where the civil war's fire traces will join the artist's fire drawings, creating a one-of-a-kind exhibition with the title "Building With Fire", on display from September 18 till October 28, 2018.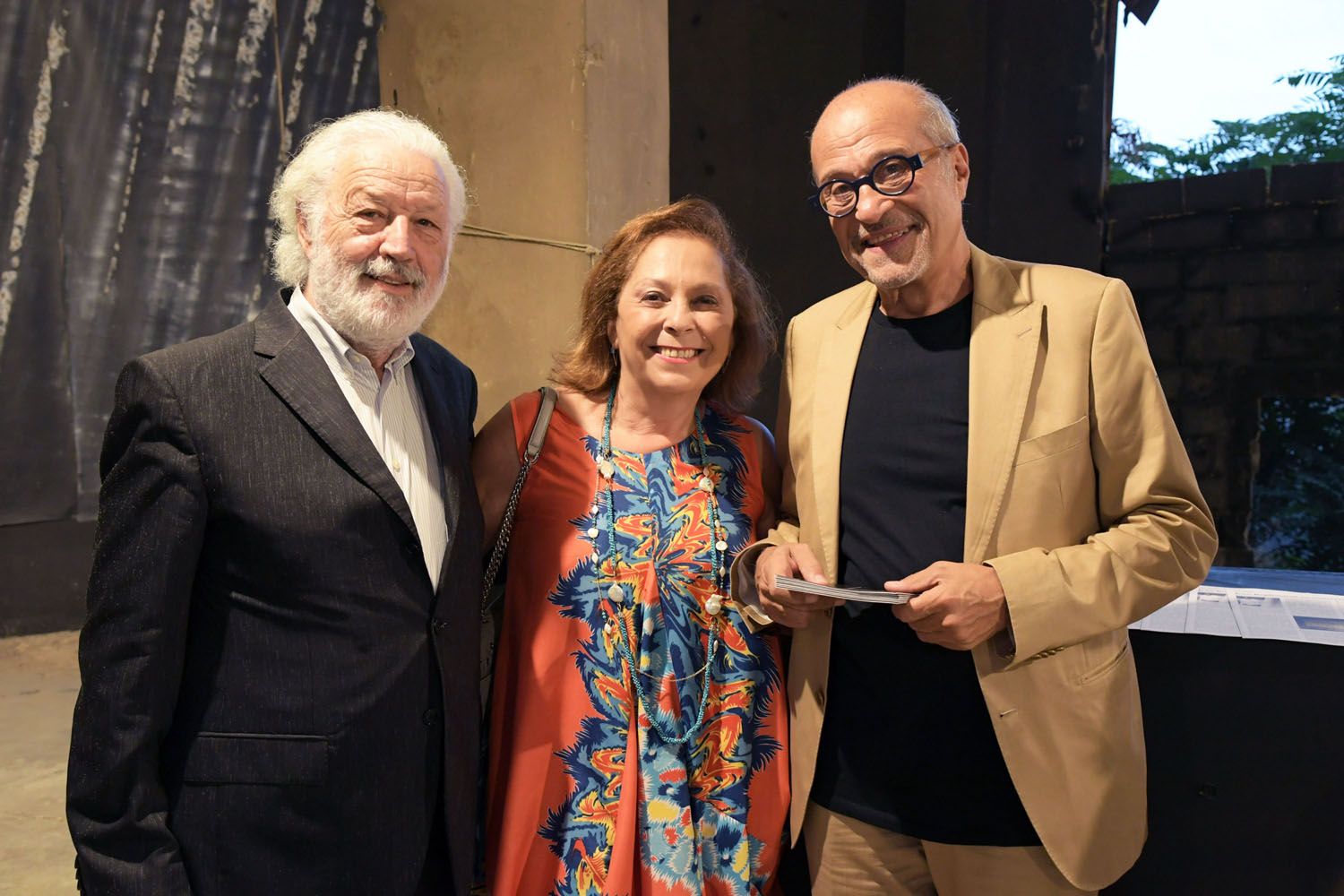 Organized by the Lebanese Cultural Festivals Association in collaboration with Tanit Gallery founded by Mrs. Naila Kettaneh-Kunigk and curated by Bruno Corà, the director of the Burri Foundation in Città di Castello in Italy, the exhibition showcases artwork designed with fire, a rare technique in the contemporary art, on display both at the old building of L'Orient-Le Jour and the Université Saint Joseph crypt where a selection of his Burned Books accompanied by a "Pigments" work were inaugurated during a VIP dinner.
As a result of a "constructive fire", an expression of his art, Boghossian introduces works made with fire and pigment, bearing order, geometry, rhythm, composition and figures of an equilibrium responding to a need of cultural and civil reconstruction and renovation.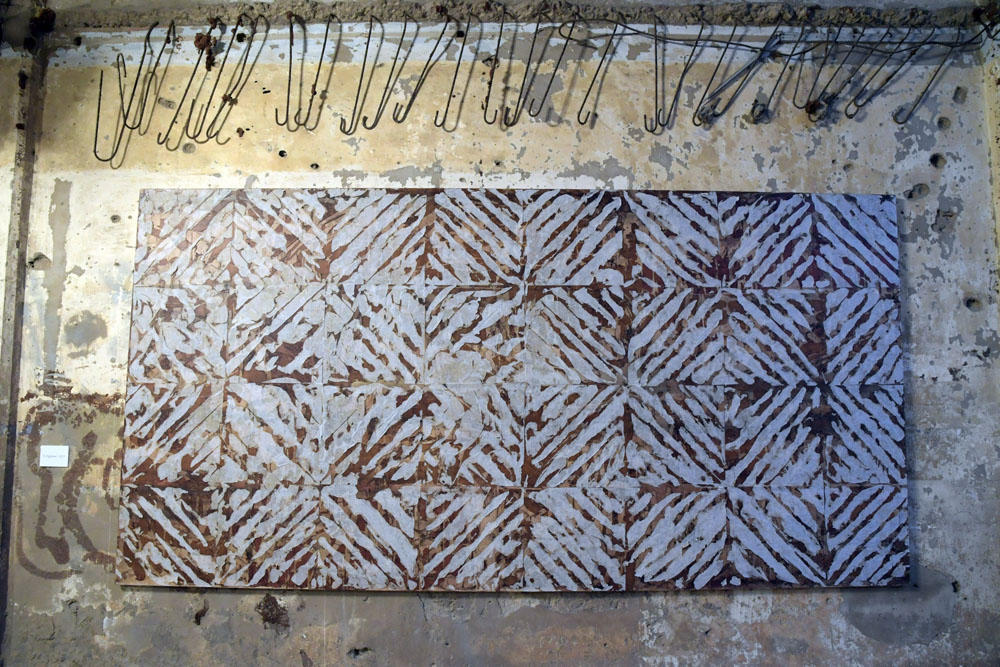 Commenting on the exhibition, he says, "Visitors will first see the last breath of an iconic building before its destruction and its rebirth. Then, the main theme of my exhibition is, as mentioned in its title, "Building with Fire", that is, building through the destruction caused by fire. For this exhibition, we mainly focused on the idea of a geometry emanating from chaos, made by smoke and burnt matter. Visitors will thus see a selection of my most recent works, as well as some works that fall within what I presented at Venice last year."
As for the curator of this exhibition Mr. Bruno Corà, he describes the work of Boghossian be saying, "Jean Boghossian's artistic practice demonstrates research and shows logical doubt in the face of easy certainties. The constant questioning of randomness is one of the guiding principles of his work, from which, very often, unexpected works are born. Like a dowser seeking water, he has the gift for discovering it and finding it. This is a quality that not many possess."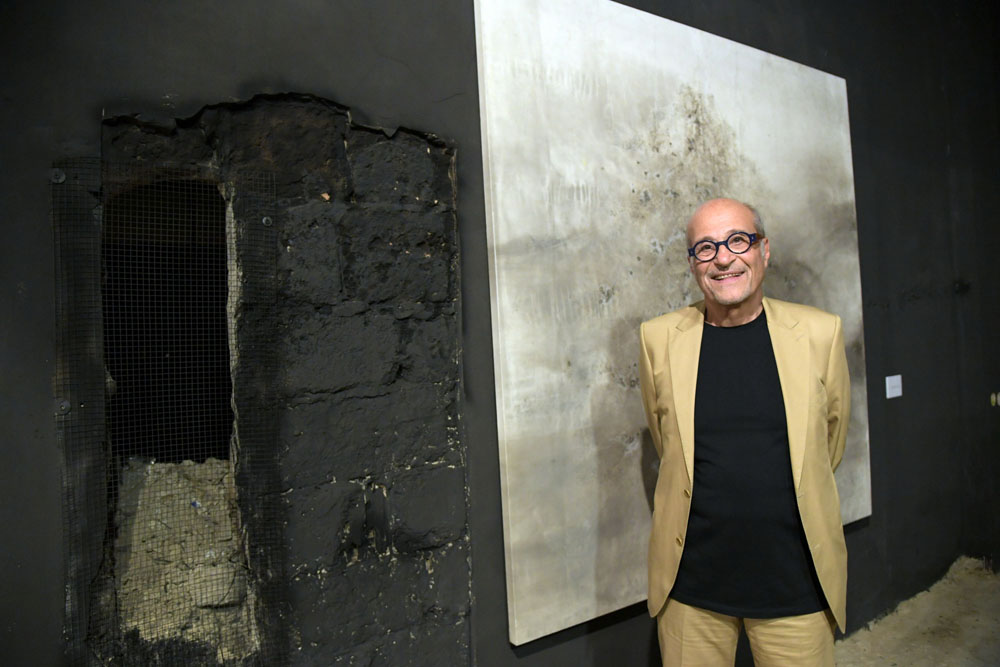 "What I like about fire is that it cannot be tamed easily, it has burned me many times. It carries a risk that makes my work more intense and exciting." With these words Boghossian describes fire, his companion and muse. With it, he transforms destruction into construction, an idea incarnated in his artwork. Art lovers will have a chance to experience this metamorphosis from September 18 till October 28, 2018 at L'Orient-Le Jour building, Beirut Souks and the crypt of the Université Saint-Joseph in Beirut.
Categories