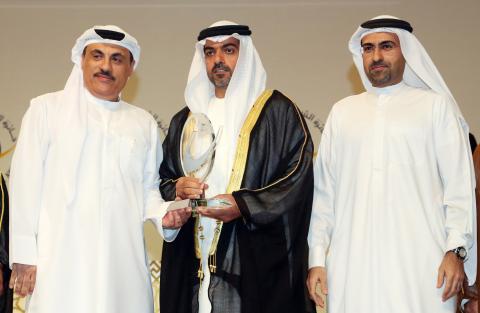 [UAE, November 26, 2014] - Al Ansari Exchange, a UAE-based foreign exchange and worldwide money transfer company, was recently presented with the Silver Category award of the 13th Cycle of the Sheikh Khalifa Excellence Award (SKEA) during its closing ceremonies held last November 25, 2014 at the Emirates Palace Hotel, Abu Dhabi. The SKEA award, which was instituted by the Abu Dhabi Chamber of Commerce, was held under the patronage of H.H. General Sheikh Mohammed Bin Zayed Al Nahyan, Crown Prince of Abu Dhabi and Deputy Supreme Commander of the UAE Armed Forces, and in the presence of H.H. Sheikh Hamed Bin Zayed Al Nahyan, Chief of Abu Dhabi Crown Prince's Court, along with a number of ministers, senior government officials and high-profile individuals in the UAE.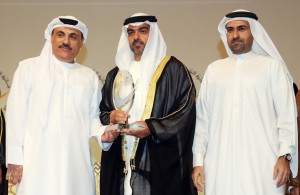 The award was given in recognition of Al Ansari Exchange's outstanding performance over the past few years. Judges for this year's cycle of the awards have cited the company for having registered the highest evaluation scores during the three-month long arbitration and assessment process, which included a series of introductory seminars, workshops and field visits to evaluate the nominated businesses and examine their compliance to set international standards and best practices. The winning serves as a key addition to Al Ansari Exchange's record of awards and successful achievements—further affirming the company's continuing and robust commitment to reach the highest levels of quality, efficiency and excellence in serving customers.
Rashid Ali Al Ansari, General Manager, Al Ansari Exchange, said: "It is an honour to receive the Sheikh Khalifa Excellence Award. This recognition reflects our continuing commitment to adhere to best standards and qualifications, which supports the national efforts to promote a culture of excellence and high quality, further enabling us to contribute to the country's economic and social sustainability. We would like to thank SKEA for this award, which not only serves as an inspiration for us but also reaffirms our commitment to provide the best-in-class products and services to meet the needs of our customers across the UAE. We further thank the company's managers and employees whose keen efforts to achieve highest standards of service quality has contributed to helping us win this award."
About Al Ansari Exchange
Al Ansari Exchange is one of the leading remittance and foreign exchange service providers in the UAE. Founded in 1966, the company has established its presence through an extensive network of more than 140 conveniently located branches across the country to bring its services closer to its customers.
Al Ansari Exchange has established strategic partnerships with leading banking and financial institutions around the globe to reinforce its commitment to provide key financial services to its growing customer base. The company constantly introduces exclusive offerings and reward schemes for its customers, while maintaining a truly unique banking experience through its wide range of technology-driven financial services that cater to specific customer needs. Al Ansari Exchange employs a highly qualified and professional team of over 2,200 multinational employees, who serve more than 2 million multi-national customers per month in accordance with consistent level of service experience that meets and exceeds customer expectations.
In addition to remittance and foreign exchange services, Al Ansari Exchange also offers a host of other ancillary financial services, including bill payments, credit card encashment, international mobile top-up, investment and saving schemes, loyalty programs, e-exchange, payroll solutions and corporate cash collection services.
Categories