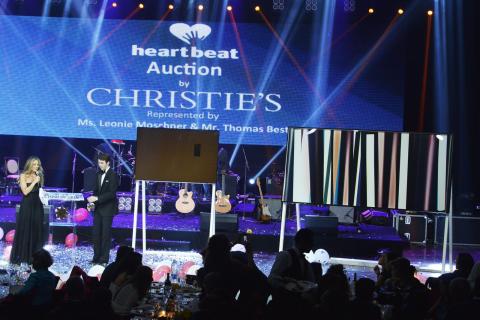 Casino du Liban sets the stage for the year's most glamorous fundraiser
June 3, 2014, BEIRUT – They say the stars come out at night, and Saturday, May 31, was certainly no exception. The ninth annual Heartbeat Gala Dinner drew a star-studded crowd to Casino du Liban to raise funds for Heartbeat, a Lebanese NGO that helps children born with congenital heart disease. Hosted by celebrity mountaineer Maxime Chaya and Dancing with the Stars Middle East winner Daniella Rahmé, the evening kicked off with the Aïshti Spring/Summer 2014 Fashion Show in the casino's La Salle des Ambassadeurs. Models made jaws drop with 36 must-have looks from designers including Alexandre Vauthier, Altuzarra, Antonio Berardi, Azzedine Alaïa and Giambattista Valli, among other fashion heavyweights. After the runway show, guests enjoyed a three-course dinner while watching a live concert by the Heartbeat volunteer music team. Under the theme "Generations," the group performed seminal hits from across the decades, from Joan Baez's "Here's to You" to "Get Lucky" by Daft Punk. The Voice France contestant Anthony Touma's electrifying rendition of "Grenade" by Bruno Mars created a particularly spirited atmosphere for the auction that followed. Regen Projects, The Modern Institute and Balice Hertling donated several art pieces to the Christie's-hosted auction in collaboration with the Metropolitan Art Society: "Untitled (Scène Religieuse II), 2013" by Isabelle Cornaro, "Tuned for Sport, 2011" by Victoria Morton and "Black Curl" by Walead Beshty. Beshty's guest appearance at the event drove the crowd wild as bids escalated. The artist was so impressed by the audience's generosity that he made an unexpected second donation, offering another painting up to the highest bidder. Christie's auctioneer Thomas Charles also managed bid calling on a one-of-a-kind Pucci fox fur coat, along with coveted items contributed by jewelry boutique Sylvie Saliba and Ford.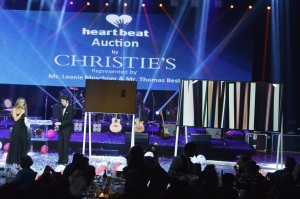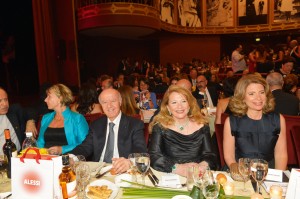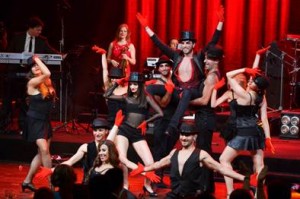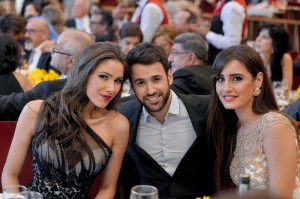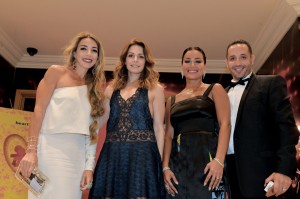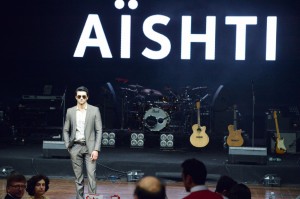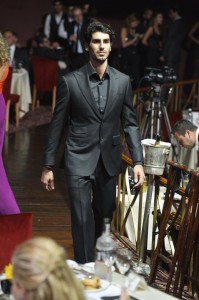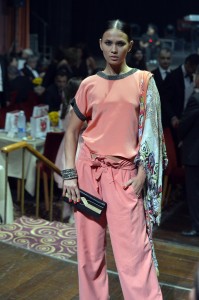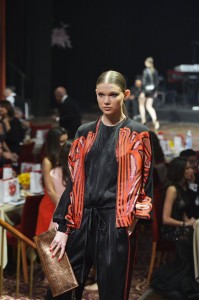 The event closed with a tombola featuring prizes from the fashion show's brands and 460 The Multimedia Store. Bags from Etro, Stella McCartney, Balenciaga, Marc Jacobs, Nancy Gonzalez and Gucci went to the night's lucky women, while two fortunate men took home a Canali suit and a leather jacket from Ermenegildo Zegna.
The event attracted a full house, with H.E. Mrs. Leila Solh-Hamade and First Lady of Lebanon Wafaa Sleiman in attendance. Julien Lepers, host of Question pour un Champion, also made a surprise appearance.
Categories