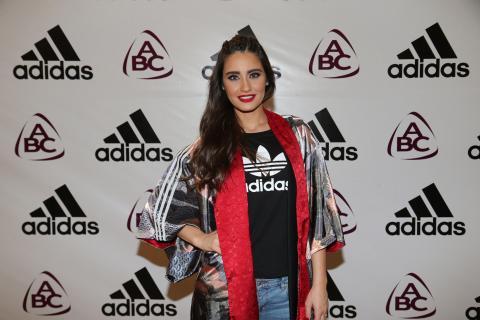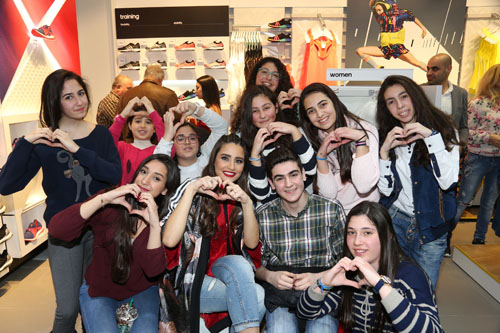 A new location that will take your shopping experience to the next level
adidas, global leader in the sporting goods industry, held the public opening of its new branch at ABC Achrafieh on March 17th. The new 278 sqm store is located on L1 in ABC Achrafieh mall, a one-of-a-kind destination where lifestyle meets creativity and individuality. adidas currently has over 154 stores across the region of which 85 are brand stores and 65 concept stores. Within Lebanon, there are 7 stores, with ABC Achrafieh's branch being the 8th.
The new store displays a wide collection with both Performance and Originals brands available. The Performance section includes footwear, apparel and accessories for men, women and kids. The guiding principle of the adidas Sports Performance brand is to make athletes better by making them faster, stronger, and smarter with collections from the signature Team Messi apparel and the revolutionary Boost running shoe. Celebrating originality, the Originals brand is the authentic, iconic, and classic street style label and features collections inspired by some of the world's leading designers in street fashion, including Pharrell Williams' and Rita Ora's adidas collections.
"We are extremely excited about the opening of this new location since we share with ABC Achrafieh great values: inspiration, innovation and commitment to excellence", said Zeina Abou Laban, General Manager of adidas Group Levant. "We are thrilled to offer sports professionals and fitness lovers another great destination where they can experience a unique and exciting shopping experience." ABC Achrafieh is the go-to destination for shoppers and diners alike and with this new addition, the mall will now attract passionate sports fans.
Lebanese athletes who want to energize their run can also check the adidas Boost section, a comfortable range of sporting footwear, offering the highest energy return of any running shoes in the world. adidas Boost running shoes feature a unique cell structure midsole, which absorbs some of the energy you put into every stride and fires it back offering you one of the most cushioned and responsive rides ever.
For further information on adidas products and services please visit: http://www.adidas.com/middle-east/ or www.adidasnewsstream.com.
Categories