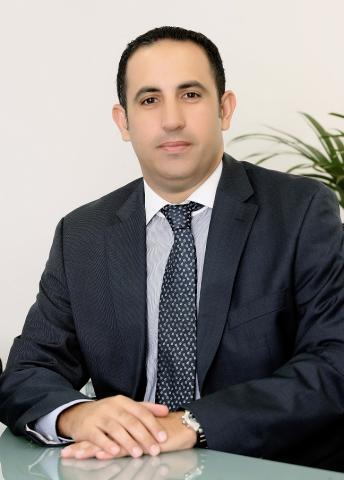 Jointly Delivering Next-Generation ERP in the Local Market 
United Arab Emirates, August 20, 2014 -- Epicor Software Corporation, a global leader in business software solutions for manufacturing, distribution, retail and services organizations, announced that Zenith Business Solutions, a leading provider of information, communication and technology (ICT) services and solutions in Kuwait, is the latest value-added reseller (VAR) to join its Inspired Partner Network in the Middle East. Zenith Business Solutions will represent Epicor in the Kuwaiti market to sell and implement its Epicor enterprise resource planning (ERP) solution as well as provide after-sales support to its customers.
Zenith Business Solutions specializes in designing and deploying ICT solutions to help improve its customers' businesses. The wide extent of its product and service offerings makes the company a valuable partner for Epicor, who is looking to expand its presence in the Kuwaiti market. Together, Epicor and Zenith Business Solutions will target the manufacturing industries as well as the oil and gas sector along with certain retail verticals.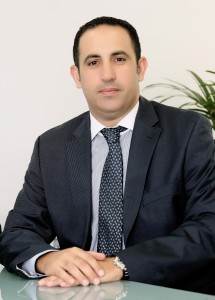 "With increased IT spending driven by strong economic performance, Kuwait is an important market for Epicor," said Jawad Squalli, regional vice president for Epicor in the Middle East. "By partnering with Zenith Business Solutions, we will be able to better explore opportunities in Kuwait. The company has tremendous technical and marketing experience, a rich customer portfolio and an excellent after-sales service record that will prove highly beneficial for Epicor. We look forward to a long and fruitful partnership with Zenith Business Solutions, supporting their business growth by providing them with inspiring solutions that bring competitive advantages to customers."
Zenith Business Solutions deliver a better 'return on investment' by leveraging flexible business processes, a seamless delivery network, and deep domain and network expertise. The company works across key industry verticals, establishing close partnerships that foster continuous operational improvements and deliver better bottom-line results for customers. Zenith Business Solutions has established VAR partnerships with other leading ICT companies including Dell, IBM, Cisco, APC, Microsoft, Kaspersky, and Symantec.
"We partnered with Epicor as we believe that they have a new approach to ERP systems and business solutions, which can help our customers to think about newer and better ways of doing business," said Syed Abbas Ali, director for Zenith Business Solutions. "Joining the Epicor Inspired Partner Network allows us to become a game-changer in the ICT arena by offering an end-to-end solution that adds value to the customers' business. We look forward to a healthy and mutually beneficial relationship to help us grow and add further value to our revenue stream." 
About Epicor Software Corporation
Epicor Software Corporation is a global leader delivering inspired business software solutions to the manufacturing, distribution, retail and services industries. With over 40 years of experience serving small, midmarket and larger enterprises, Epicor has more than 20,000 customers in over 150 countries. Epicor enterprise resource planning (ERP), retail management software, supply chain management (SCM), and human capital management (HCM) enable companies to drive increased efficiency and improve profitability. With a history of innovation, industry expertise and passion for excellence, Epicor provides the single point of accountability that local, regional and global businesses demand. The Company's headquarters are located in Austin, Texas, with offices and affiliates worldwide. For more information, visit www.epicor.com.
Follow Epicor news on Twitter @Epicor, @Epicor_Retail, @Epicor_DIST, @Epicor_MFG, @EpicorEMEA, @EpicorUK, @EpicorAPAC, @EpicorLAC and @EpicorRU. 
Epicor and the Epicor logo are trademarks of Epicor Software Corporation, registered in the United States and other countries. Other trademarks referenced are the property of their respective owners. The product and service offerings depicted in this document are produced by Epicor Software Corporation.
Categories