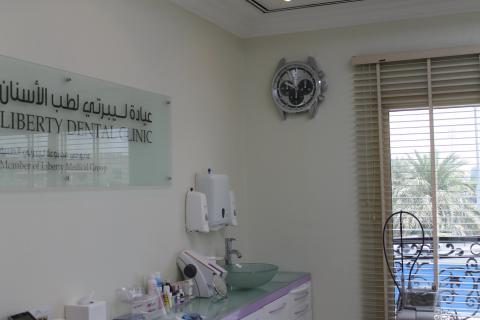 The Zenith El Primero Chronomaster Tribute to Charles Vermot is being auctioned off with the proceeds going towards the Rashid Pediatric Therapy Centre
In light of the recent partnership that was struck between prominent Swiss watch manufacture, Zenith watches and the brand's Ambassador from the Middle East, cosmetic dentist Dr. Majd Naji, Regional Brand Director, Mr. Georges Bechara paid a visit to the Liberty Dental Clinic to bestow a set of elite Zenith timepieces to the new Friend of the Brand. Dr. Naji subsequently displayed these beautiful timepieces at his clinic, thus strengthening the partnership between the two icons.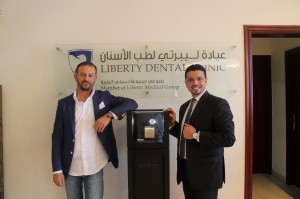 In addition to this remarkable gesture, Mr. Bechara also presented Dr. Majd Naji with the Zenith El Primero Chronomaster Tribute to Charles Vermot. Currently on display at the clinic, the striking El Primero timepiece has been put up for a silent auction by Dr. Naji and is being auctioned off at a low starting price. On completion of the auction, the proceeds received from the highest bidder will be donated to the Rashid Pediatric Therapy Centre. The Swiss watch manufacture is known to frequently lend support to the children of the Centre through regular altruistic endeavors carried out by the brand.
Since its inception in 1865, Zenith has been committed to providing watch enthusiasts with scrupulously crafted, stylish timepieces. With some of the most splendid creations to its credit, it comes as no surprise that Zenith is one of the most important watchmaking brands in Switzerland and the world. Combining intelligence and talent in the good work that he does, Dr. Majd Naji proves to be the perfect fit and the best choice to be Zenith's first Middle Eastern Friend of the brand.
Categories