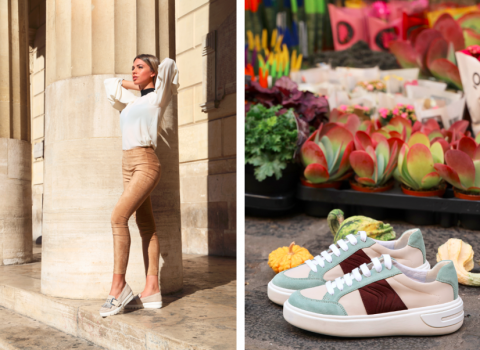 Feisty forms, deft details, uncommon combinations and original takes on old classics sketch the contours of a strong sense of femininity which looks eagerly to modern trends yet stays loyal to those features of breathability, impermeability and absolute comfort,  that GEOX footwear is renowned for. Packed with style surprises and loaded with sophisticated technological solutions, the Spring-Summer 2019 collection covers all the season's needs whilst delivering upbeat contemporary everyday elegance.
Loafers and sports shoes are a harbinger of one of the main themes of the season - strikingly sturdy soles that in these pieces of footwear bring to the fore the contrast between dazzling white and the soft camel shade of the suede leather, embellished with folksy fringes. This marvellous mish-mash of influences has been accented with small studs and golden python-print details. Studs crop up again in degradé detailing to claim their rightful place as a focal decorative element and means to emphasise the design of leather sandals featuring a squared heel. These sandals are elevated with a refined pale beige palette or come in black, tan or dark-brown, in a flat version or boasting oversized buckles whose masculine-looking silhouette is counterpointed by a wedge.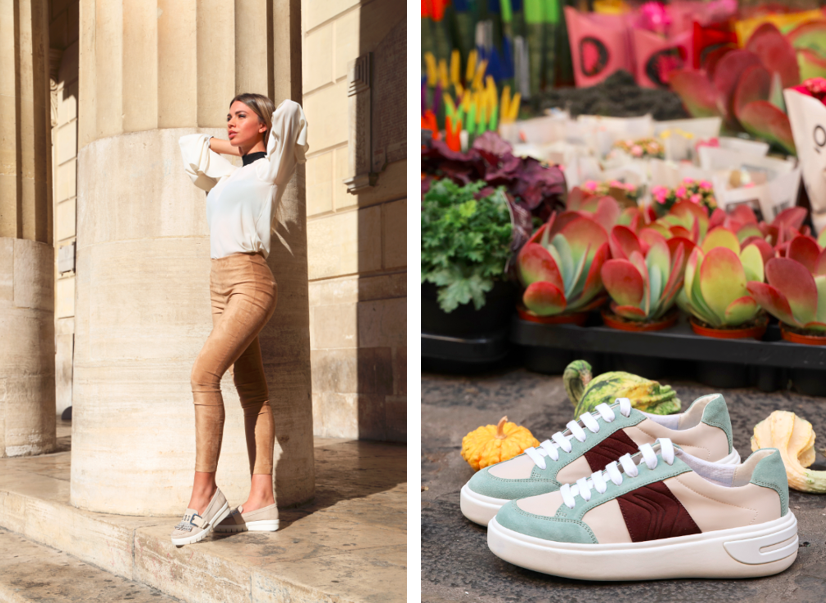 A winning combination of python print and a gleaming gold and silver palette turns up on elegant high-heeled sandals, featuring ankle straps and set on a foot-flattering wedge. The sneakers, Mary-Jane shoes and loafers with side buckles reference the opulence of nineteen-twenties haute couture with sparkling accents in gold, silver or tonal black sequins. Whereas classic sneakers, Nebula models, peeptoe or closed slingback sandals and ballet flats with a small square toe pay tribute to the nineties and playfully explore a houndstooth pattern and pretty pastels which coordinate with white for a fervently feminine vibe.
The sneakers, slingbacks and novel sandal/sneaker hybrids astound with a bold aesthetic accented by contrasting graphic elements in a white/red and black/white colourway. More mellow hues delight on the sneakers set on thick soles made from rubber and transparent gel, accentuating the beauty of the peerless patchworks in natural-looking leather on the upper. A similar colour palette is used for subtler pieces in the collection, such as fringed loafers and leisure sneakers with perforated patterning on the panel.
Categories