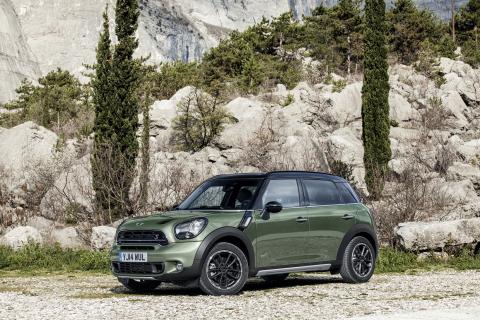 10 July 2014 - It offers more interior space than any MINI before it, as well as new ways to experience hallmark brand driving fun with its optional all-wheel drive system ALL4. The MINI Countryman has become firmly established in its segment and is now also one of the top favorites among fans of all-wheel drive automobiles. This is again reflected very clearly in the results of the 2014 "Off Road Award". Like last year, readers of "Off Road" magazine voted the compact MINI all-rounder into second place in the category "Subcompact SUV".
The "Off Road Award" has been presented every year since 1982. This year there were 127 models in 13 categories for readers to vote for. The fact that the MINI Countryman was able to reiterate last year's success underscores its ongoing high level of popularity - not just in Germany. In 2012 and 2013, more than 100 000 units were sold of the first MINI with four doors, a large tailgate and optional all-wheel drive. The diversity of its qualities is also reflected in the broad range of awards it has won. For example, MINI Countryman received the "Good Design Award" just after being launched. A few months ago it was voted "Value Master 2014" - the MINI Cooper S Countryman was placed first in its segment in the "Auto Bild" magazine ranking, showing car models on the German automobile market with the highest level of value retention.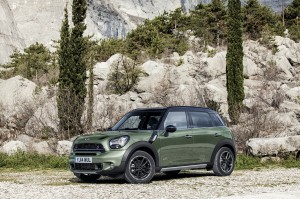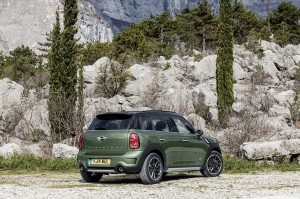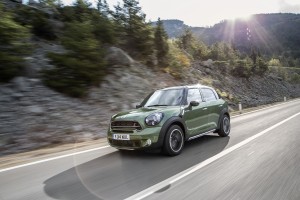 The success story enters a new phase in July 2014 with the launch of the new MINI Countryman. Detailed refinements in exterior and interior design, optimized fuel consumption and emission figures and increased performance for the MINI Cooper S Countryman hone the profile of this compact all-rounder.
With the MINI Countryman, the British premium automobile manufacturer has successfully expanded its range to move into another market segment, thereby winning over additional target groups. Since last year, this advancement has been supported by the MINI Paceman - the first ever Sports Activity Coupé in the premium compact class. ALL4 can also be optionally combined with four engines. The top athlete MINI John Cooper Works Paceman distributes its power to all four wheels as standard.
The ALL4 system was developed specially for MINI and uses an electromagnetic centre differential not only to enhance traction and driving stability in difficult weather and road conditions but also to increase agility when taking bends at speed. The ALL4 electronic management system is integrated directly in the Dynamic Stability Control (DSC) control unit, This means the system is able to respond with a high level of speed, precision and versatility when distributing drive torque between the front and rear wheels. In regular driving situations, 50 per cent of the drive torque is transmitted to the rear axle, while in extreme situations - for example on ice or snow - this can be increased to 100 per cent. Needs-based adaptation ensures optimum road surface contact, providing maximum driving fun at all times.
Bassoul-Heneine sal
Bassoul-Heneine sal is the exclusive importer of the BMW Group in Lebanon, and the oldest BMW importer in the world. Throughout its illustrious history, dating back to 1951 with the establishment of Bassoul-Heneine & Co., the company has built a wealth of expertise, knowledge and trust among its loyal customers desiring BMW and MINI automobiles.
www.mini-lebanon.com
Facebook: https://www.facebook.com/LebanonMINI
Twitter: https://twitter.com/MINI_Lebanon
Instagram: @minilebanon
YouTube: http://www.youtube.com/MINILebanon
For questions please contact:
Bassoul-Heneine sal
Email: nkhalife@bashen.com
Categories