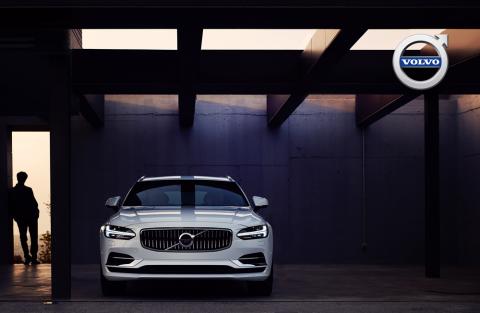 Volvo has launched its new "Senses" campaign, which puts forward the idea that the experience brought to the driver by a Volvo car combines both excitement and passion. As a matter of fact, the driver's five senses are all awakened during the ride because of all the unique and distinctive features of the new Volvo cars associating public safety with high end technology and luxury.
The five senses are all triggered in a way where the driver would indulge in the enjoyment of each of these senses separately: the sight is keyed up by all the details of the wonderful car that was made to satisfy all, the smell is fired up by all that clean air coming through a unique filter, not to mention the luxurious leather skin. The touch is triggered by high-end textures from the wheel to the stitching of your seat. Furthermore, your sense of hearing is stimulated by the pure and distinctive sounds coming through the Bowers & Wilkins system, with glass designed to isolate all outside noise, providing the driver with a sense of calm and comfort. And last but not least, one will not be spared the taste of the luxury and comfort from the moment of the first drive, all while indulging in the best experience as your hands are discovering its sophisticated and modern sound systems.
Moreover, the campaign falls under the framework of the vision developed by Robin Paige, Maximilian Missoni and Thomas Ingenlath during their meeting in the Swedish capital Stockholm, following which the Volvo cars underwent drastic changes that will leave a great impact on the market for sales for the five upcoming years.
The designs that were brought forward by the world's top three designers have contributed to the upgrading of the Volvo brand from a strong chassis to a car that combines the highest levels of safety in the automotive world while preserving its luxury, high quality, strength and its striking shape.
The Swedish company has celebrated the 60th anniversary of the invention of the seat belt by providing its knowledge base on safety in a central digital library that allows easy access to all, in order to motivate the workers in the automotive industry to make the roads safe for all, an initiative that complements the project Equal Vehicles For All, Volvo being the only vehicle in the world that is currently in its application.  This project consists of designing cars in a way  to protect the human body of both sexes regardless its length, different shapes and weight. Their designs are not limited to the average measurements of the human body, so in this sense, they create dolls of different sizes to simulate all kinds of scenarios.
Categories