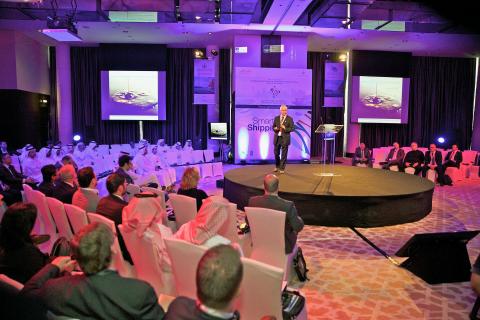 Dubai Maritime Week kicks off with extensive discussions among global maritime leaders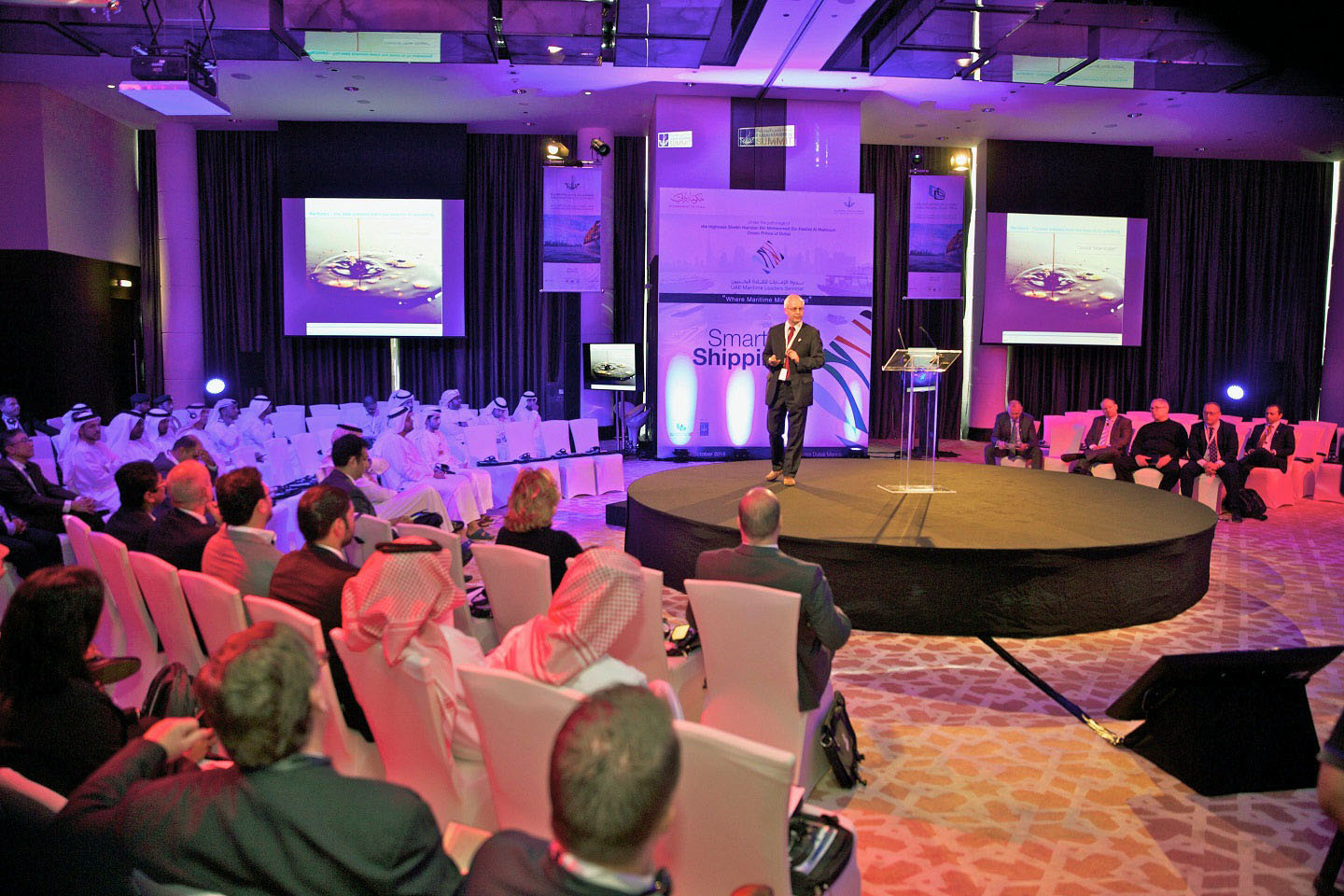 UAE Maritime Leaders Seminar explores opportunities for the betterment of the future of maritime sector based on ICT revolution 
Lloyd's, Rolls-Royce, DNV, Transas touch on smart maritime navigation technology 
Dubai Maritime Week has commenced (Sunday, October 30, 2016), under the patronage of H.H. Sheikh Hamdan Bin Mohammed Bin Rashid Al Maktoum, Crown Price of Dubai and Chairman of the Dubai Executive Council. The first event of its kind in the region is participated in by global maritime decision makers, experts and leaders who will discuss a wide range of cases and information to promote the competitiveness of global maritime community elements based on best international practices and supported by innovation and smart transformation.
The event began with the inaugural edition of the UAE Maritime Leaders Seminar which discussed ways to consolidate international efforts geared towards harnessing smart maritime navigation technology and the ICT revolution to redesign the future of the maritime sector in order to keep pace with the rapid technological developments of today's digital age. The seminar provided an ideal platform for strengthening direct communications between the international maritime innovation leaders in order to be in step with the latest developments and explore innovative initiatives driving the transformation towards a safe, smart and sustainable maritime sector capable of meeting regional and global developmental needs.
The maritime leaders touched on four major subjects: 'Smart Maritime Navigation,' 'Advantages of Smart Maritime Navigation,' 'Role of Effective Communication in Promoting Smart Maritime Navigation and Development of Human Factor,' and 'Role of Smart Maritime Navigation in Shaping the Future of Maritime Sector.' The discussions were moderated by high-ranking officials including Capt. Michael P. Elwert, Group Chief Executive Officer of Elektrans Group; Dr. Volker Bertram, Senior Project Manager, DNV GL Maritime Advisory; Oskar Levander, Vice President for Innovation, Rolls Royce; Frank Coles, CEO of Transas; and Gwynne Lewis, Head of Data, Digital and Software LR Marine & Offshore, Lloyd's Register EMEA.
Amer Ali, Executive Director Of the Dubai Maritime City Authority, explained that Dubai Maritime Week has once again proven its role as a hub for gathering global maritime leaders that promotes Dubai's maritime leadership as it steadily moves towards becoming one of the most competitive and excellent maritime capitals in the world. He pointed out that the presence of high-level international maritime representatives proves the event's success in gathering industry luminaries to discover new horizons, determine innovative solutions for overcoming obstacles and capitalize on opportunities to advance ongoing efforts to make the maritime sector  a major contributor to comprehensive development, following the wise vision and directives of H.H. Sheikh Mohammed Bin Rashid Al Maktoum, Vice President and Prime Minister of the UAE and Ruler of Dubai.
Ali added: "The UAE Maritime Leaders Seminar's resulted in a fruitful outcomes that will positively impact the establishment of smart maritime navigation as an important pillar for the development of a maritime industry highly responsive to 21st century requirements. The topic of innovation was one of the focal points of the seminar's agenda which attracted decision makers, experts, and international and regional leaders who commended Dubai's effective role in fostering a culture of innovation across the local maritime sector as part of efforts to turn the emirate into leading global center for maritime excellence and innovation. Based on the huge success of this first-of-its-kind seminar, we are now highly motivated to restructuring the pillars of the maritime community and establish solid foundations built from innovation and smart technology which are necessary to shaping a brighter future for the industry."
Dubai Maritime Week will run until November 3, 2016 with an agenda full of international events such as the Dubai Maritime Summit 2016 which is of special importance as it will witness the debut of the Dubai Maritime Innovation Award which will honour valuable contributions towards establishing Dubai's leadership as a global maritime innovation center. Other major events include the Seatrade Maritime Middle East, the Global Shippers Forum, and the Seatrade Maritime Awards.
The latest edition of the biennial Dubai Maritime Week welcomes 350 exhibitors and more than 7,000 visitors comprising a number of high-level maritime experts and specialists from various parts of the region and world. Participants benefit from a single platform for discussing current developments and exploring the best solutions and most promising opportunities available within the local and international maritime sectors.
Categories