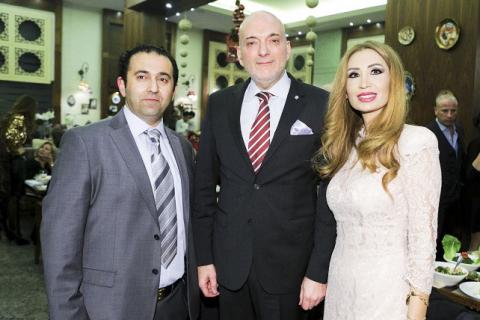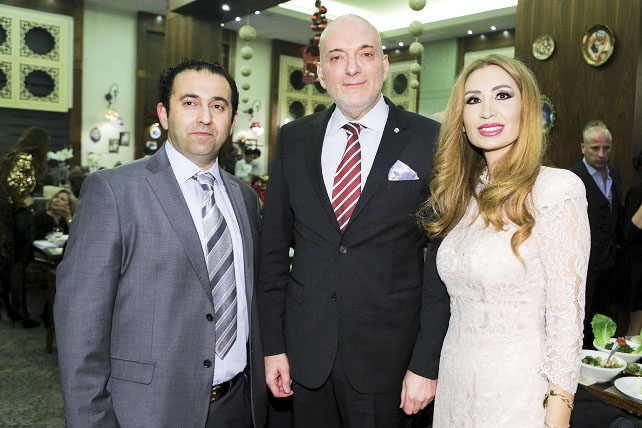 Considering the growing number of disempowered families in Lebanon, a new non-governmental organization has been recently founded under the name of "Breath of an Angel" by Mrs. Carla Kechichian Wakim, a certified family and teenager coach, in order to contribute in the alleviation of poverty in our society. The NGO held its first annual fundraising gala dinner on December 15 at Kronfol restaurant, under the patronage and presence of H.E the Minister of Economy and Trade Dr Alain Hakim.
The event was attended by the NGO's dedicated members, friends and supporters, as well as distinguished guests such as Father Abdo Abou Kasem, Head of the Catholic Media Center, Archbishop Kegham Khatcherian, and generous sponsors such as Maison Lesley. All attendees enjoyed the astonishing performance of tenor Bechara Moufarrej and the great menu of Kronfol restaurant.
The gala dinner started with the speech of His Excellency minister of Economy and Trade Dr. Alain Hakim, who expressed his pride in this new NGO, stating: "I am very proud to be present here tonight, supporting this amazing charitable foundation, Breath of an Angel, that is making a difference in our society, and aspiring for a better community. It is highly important to have this passion for giving, especially during this festive season."
The mission of Breath of an Angel is to bring back hope among families living in despair, and to show them that they are not abandoned; somebody is there for them. The NGO has the priority of supporting those families with the basic needs every family should have. On a later stage, it aims at providing uneducated women that are not able to find a decent job and help their husband to enhance their living conditions with training programs in several arenas.
Commenting on the occasion, the Founder and President of Breath of an Angel, Mrs. Carla Kechichian Wakim stated: "My heart is lit up by all the support and encouragement we're getting from everyone! Breath of an Angel talks from the heart to the heart, that's why it knows how to bring out the kindness in people. When we reach the disempowered family, we want the child to think: Somebody cares! We want the mother and the child to smile again."
It's noteworthy that Breath of an Angel will be investing the collected funds in food, blankets and toys, to be distributed during Christmas to many disadvantaged families, and spread the joy this festive season.
Categories