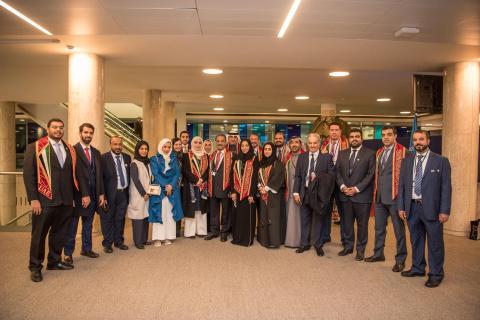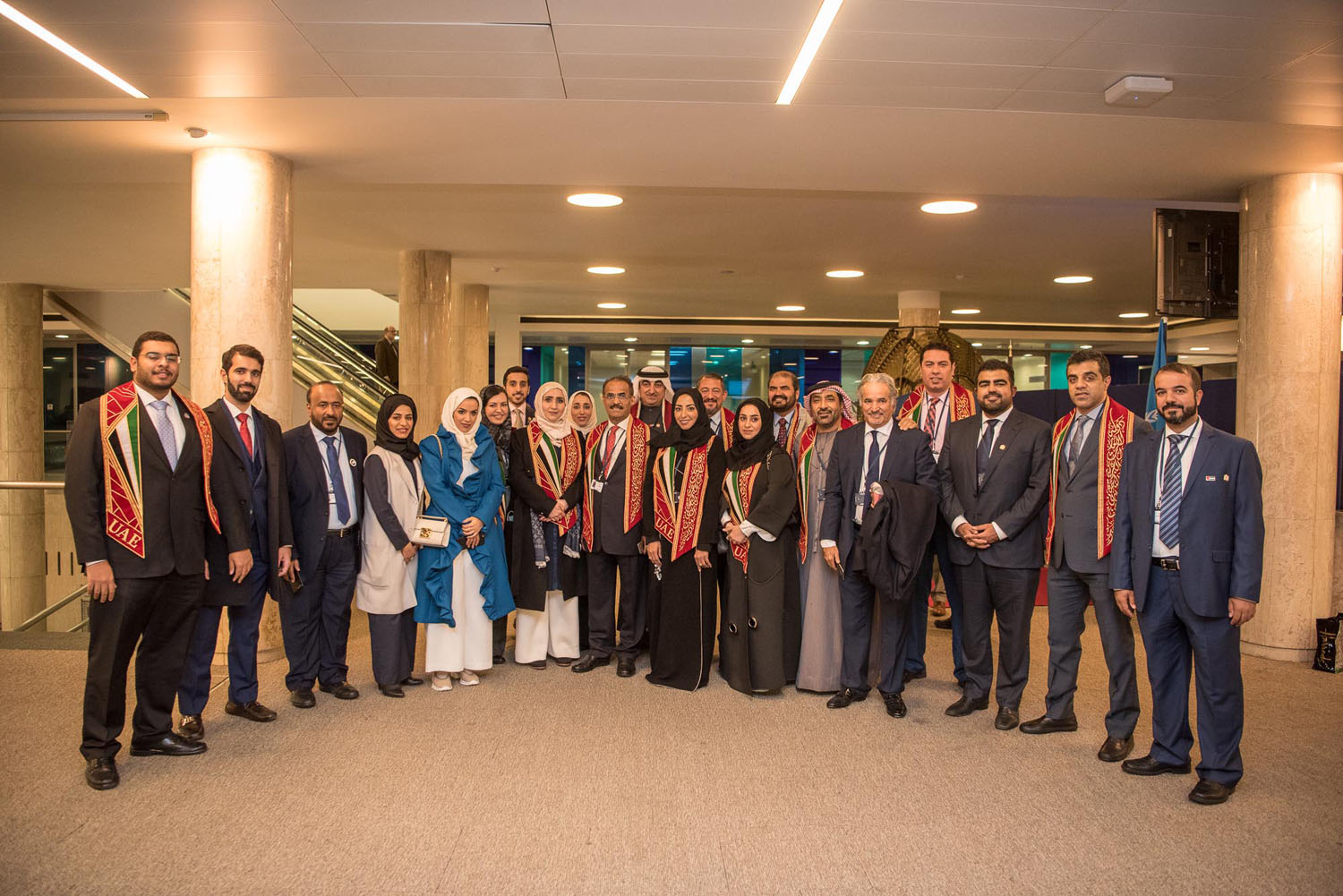 The United Arab Emirates (UAE) has now become the first Arab country to win Category B membership into the International Maritime Organization (IMO) Council. The win was the triumphant result of an election that included nominees from 11 leading countries in the international marine trade sector such as Germany, Sweden, Netherlands, Brazil, Argentina, France and Australia. The declaration was made during the 30th General Assembly meeting, amid international praise for the UAE's competitive advantages that has enabled the country to play a pivotal role in promoting the international maritime system and driving the growth of international maritime trade.
His Excellency (H.E.) Dr. Abdullah bin Mohammed Balheif Al Nuaimi, Minister of Infrastructure Development and Chairman of the Board of Directors of the Federal Authority (FTA) conveyed the highest congratulations to His Highness (H.H) Sheikh Khalifa bin Zayed Al Nahyan, President of the UAE and His Highness (H.H) Sheikh Mohammed bin Rashid Al Maktoum, Vice President and Prime Minister of the UAE and Ruler of Dubai—noting that this historical victory translates an important milestone in the UAE's path towards leadership, growth and development.
Al Nuaimi said that winning membership into the IMO 's Council is an addition to the UAE's record of cultural achievements and paves way for a new stage of global leadership by enhancing UAE's contribution to the development of international laws and regulations that will promote international trade, transport and international shipping.
H.E. Al Nuaimi attributed the win to the advanced capabilities and competitive advantages of the UAE. Moreover, he thanked and praised all the countries for supporting the nomination file and the serious work and efforts of the supporting team--which highlighted the cooperative efforts between the public and private sectors to raise UAE's position globally. He also thanked the UAE
Ministry of Foreign Affairs and International Cooperation, Ports and local maritime authorities and the team for their tireless efforts and their valuable contributions that had the greatest impact on this historic win.
Al Nuaimi concluded: "The UAE's achievements do not stop here as we are pushing to continue the country's competitive role in global trade and international economy, especially in our continuing efforts to expand the development of local ports with a total investment of AED 157 billion over the coming years."
Categories