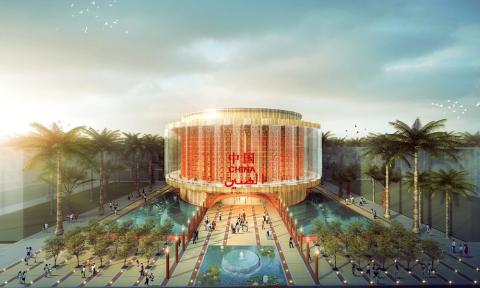 UAE-China Culture Week celebrates a fruitful relationship and looks to build cultural, diplomatic and business ties.
A cultural exchange between UAE and China will consolidate bilateral ties and promote cultural diplomacy as a pillar for mutual understanding and awareness at a time when building relationships and encouraging global collaboration is needed more than ever.
UAE-China Culture Week, held virtually over five days, will celebrate the solid bilateral relationship that dates back more than 30 years, and includes a panel session on 'Expo and Museum Culture: From Shanghai to Dubai'.
Host of its own hugely successful Expo 2010 in Shanghai and home of the World Expo Museum, China appreciates the power of World Expos as platforms for mutual cooperation and understanding that can bring lasting positive global impact.
China is also an enthusiastic supporter of Expo 2020 Dubai, which will play a crucial role in bringing the world together when it opens in October 2021, welcoming more than 190 countries, strengthening existing connections, and creating new bonds.
Maha Al Gargawi, Vice President, Political Affairs, Expo 2020 Dubai and a participant in the panel, said: "With the world seeking to rebuild and recover amid challenging times, cross-cultural exchange has never been more important. As we celebrate the fruitful cultural ties between China and the UAE, we look forward to strengthening our connection and collaboration at Expo ‪2020 Dubai."
The next World Expo will offer countries a platform to showcase their history, achievements, cultures and ambitions, including China, whose impressive lantern-shaped pavilion will enable visitors to explore its heritage of invention and innovation as well as some of its incredible scientific achievements and future-shaping technologies.
Source: www.expo2020dubai.com