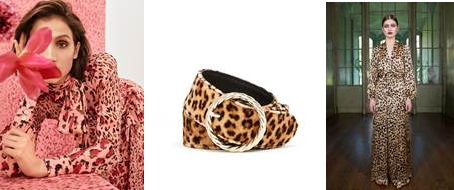 Leading multi-brand store Etoile "La boutique", is renowned for having refined and curated edits from the world's finest luxury and contemporary brands.
For Fall/Winter 2019, Etoile "La boutique" womenswear collection boasts exclusive edits featuring elegantly structured yet laidback aesthetics.
We invite you to unleash your inner animal and let your instincts take over with bold and wild prints!
Whether rocked head-to-toe or in discreet touches and accessories, it is the time to go for animal prints such as leopard, snake and zebra.
Etoile "La boutique" has curated this trend from several partner brands such as Carolina Herrera, Loeffler Randal, Taller Marmo, Shutz, Temperley or Wandler.
The items are now available at Etoile "La boutique" Mall of the Emirates.